We have some exciting news! We have a NEW online platform called BOLZ MINISTRIES ONLINE PLATFORM It includes ALL of our online content for one low monthly price!
What's Included:
ALL E-courses:
Provision - 30 Day Video Devotional
Keys to Heaven's Economy
Prophetic 101
Modern Prophets
Living A Thriving Marriage
God's Secrets
Modern Prophets
Foundations of Deliverance
Processing Personal Revelation
Spirit Led Parenting
Advanced Dream Interpretation: Numbers & Symbols
Living A Life Of Worship
Plus much much more......AND all new content that comes out every month!
The entire Translating God Mentoring Platform with new content coming every week for 1 year!

Weekly Teaching Videos
Weekly Group and Individual Mentoring videos
Weekly Guest Contributors from around the world
Weekly Prophetic Testimonies
This is an interactive platform that invites you to exclusive content from Shawn. There is also an opportunity for you to submit your dreams for our team to interpret!
Webinars
LIVE Q&A's with Shawn and other guests!
Listen as Shawn gives teaching on various topics like faith, hearing God's voice, revelation, dreams, signs and symbols, deliverance and more.
Select Live Online Conferences
Join Shawn from your house as he does full conferences and invites special guests!
Bonus Content and MORE (including the chance to talk with Shawn directly!)
Your Instructor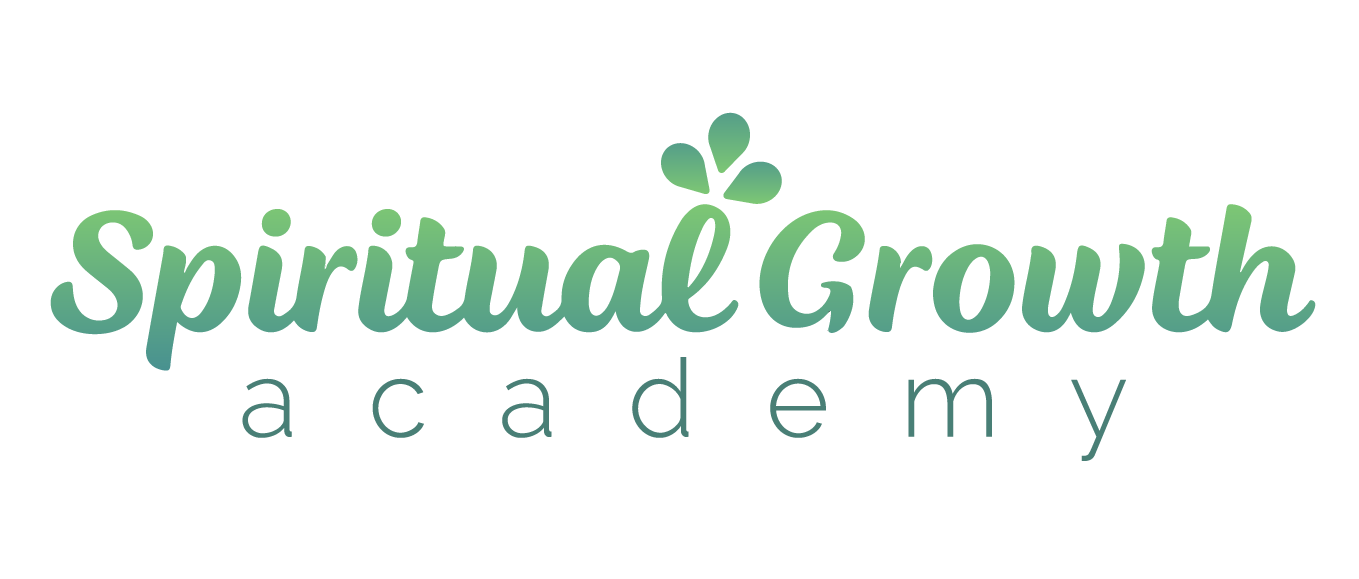 We have a faculty of online experts in the Spiritual Growth process. Whether its our full time staff, or our lecturers and speakers, you will be enriched by the cumulative experience of so many influencers in and of the church today.
As our team is curating your classes and events, come take a deep dive into theologically balanced, Spirit driven emphasis that will change your life forever. Invite your friends, church group, or ministry school to allow this online tool to help you take on the voice of God, the gifts of the Holy Spirit, and a transformative life through your relationship with Jesus. Learn to love, lead, and transform!
Courses Included with Purchase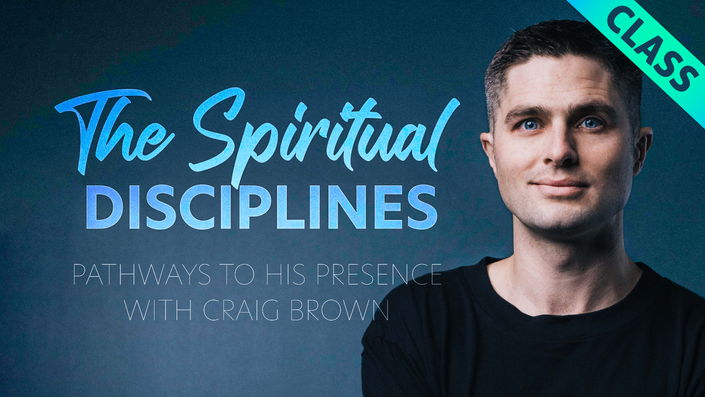 The Spiritual Disciplines
Pathways to His Presence with Craig Brown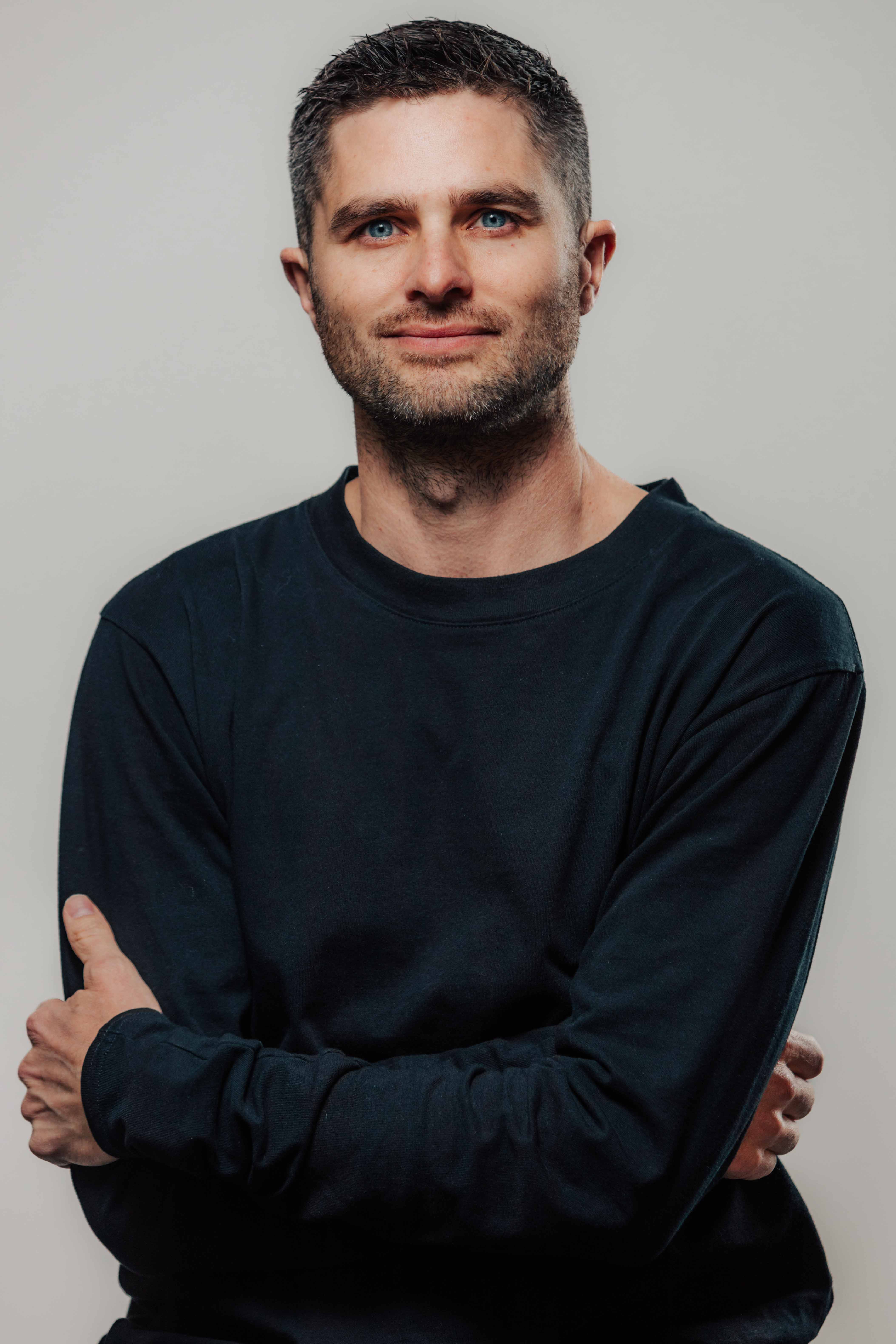 $14.99
Understanding Your Signs and Symbols
with Troy Brewer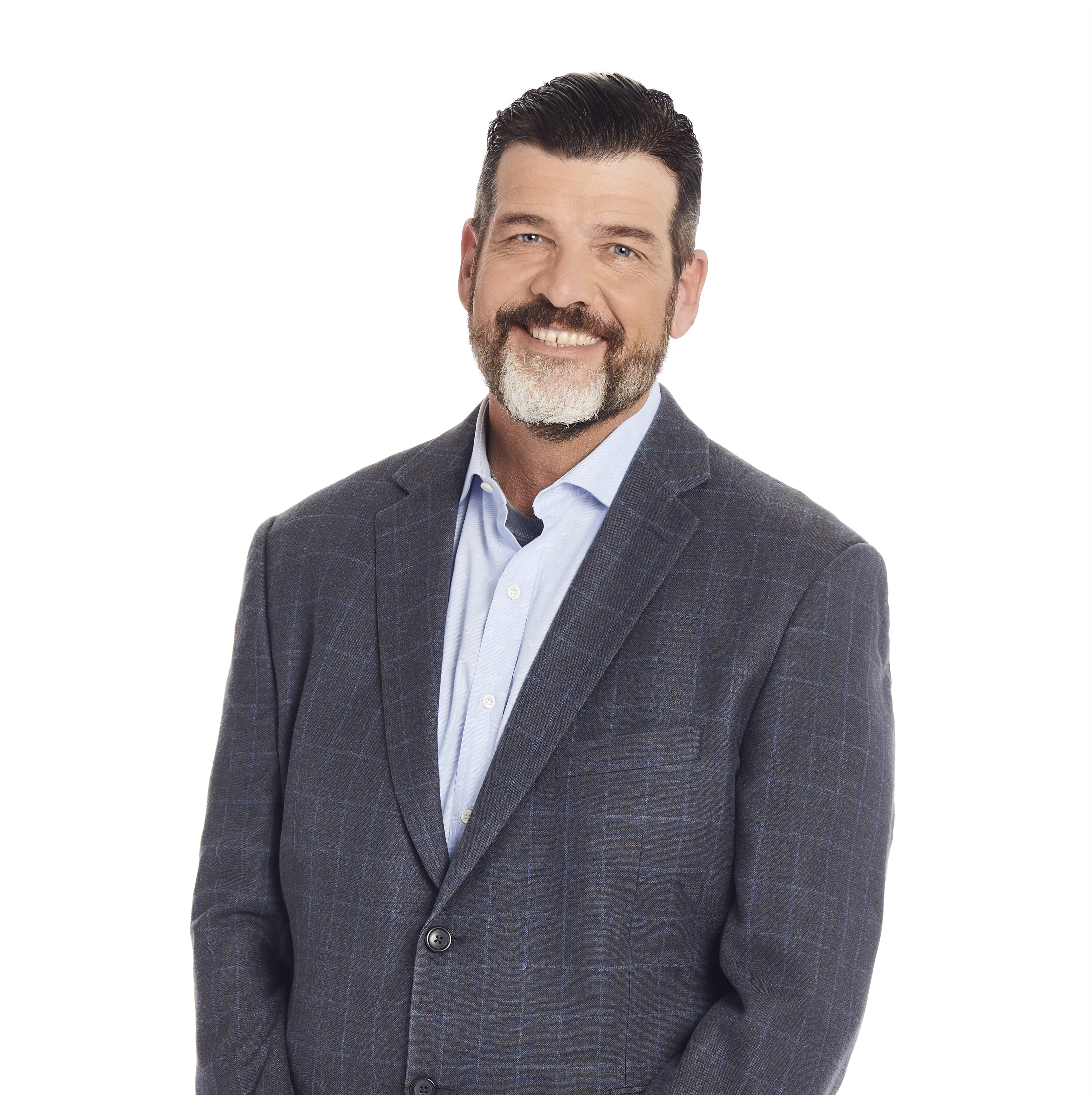 $49.99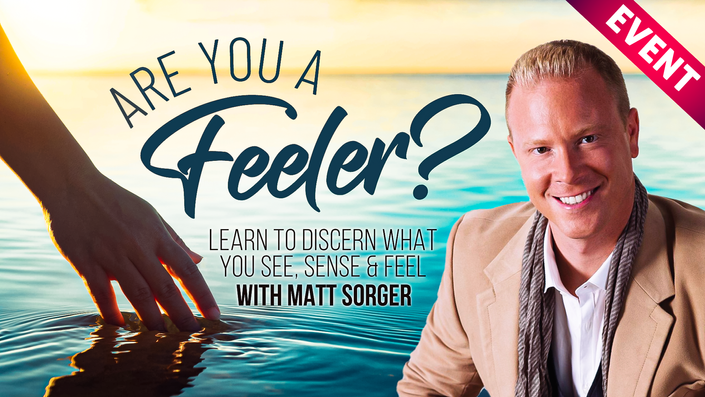 Are You A Feeler?
Learn to Discern What You See, Sense, and Feel!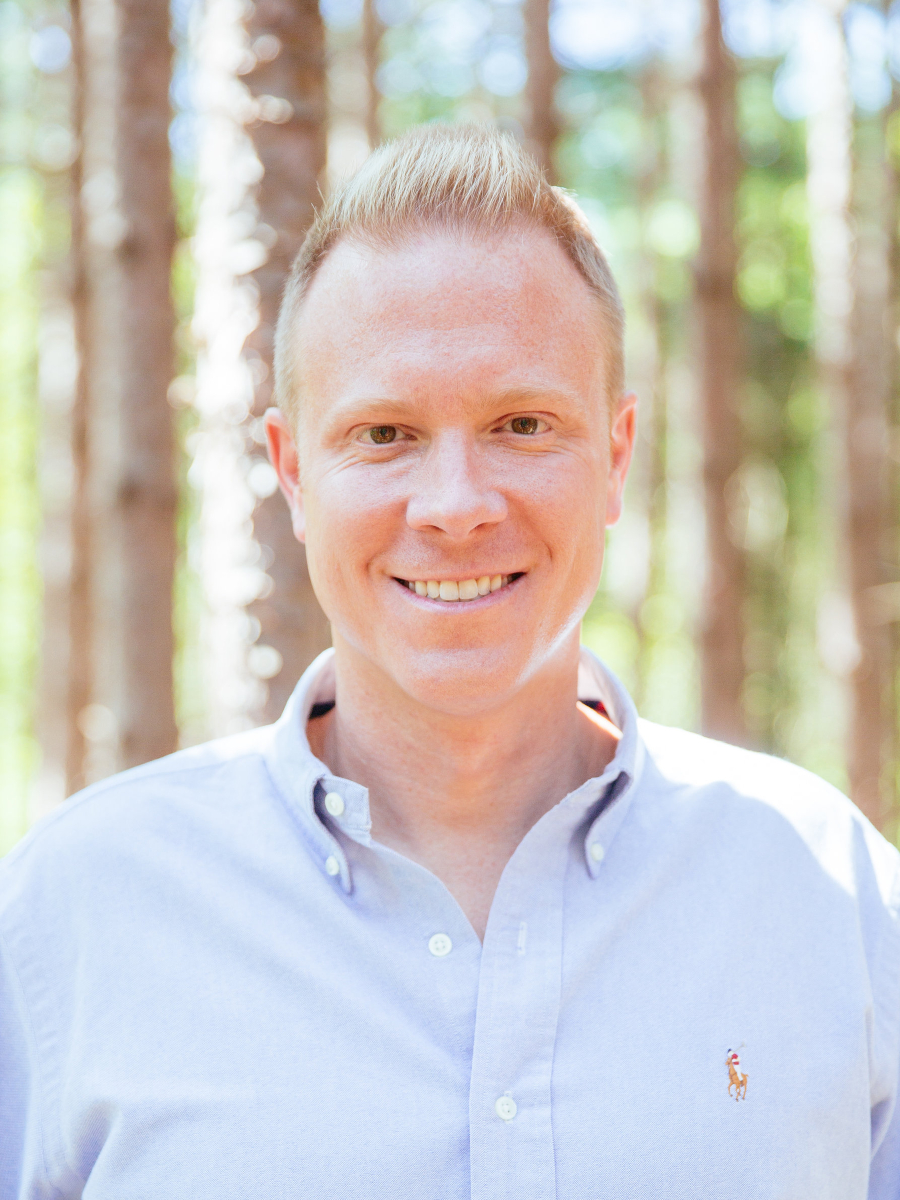 $19.99
Mini School of Healing
with Cal Pierce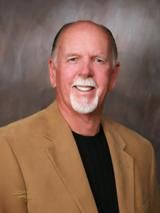 $49.99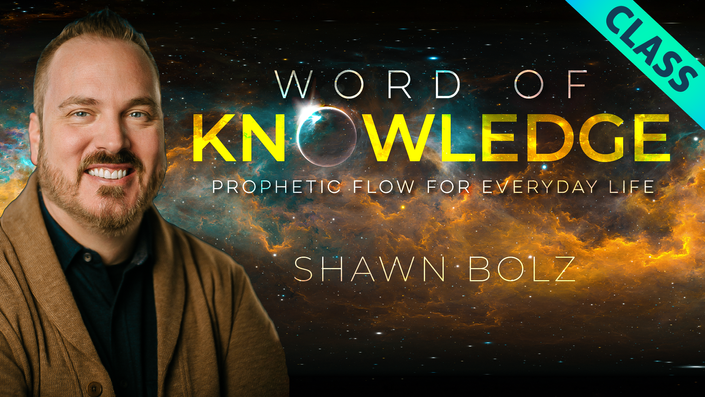 Word of Knowledge!
Prophetic Flow for Everyday Life!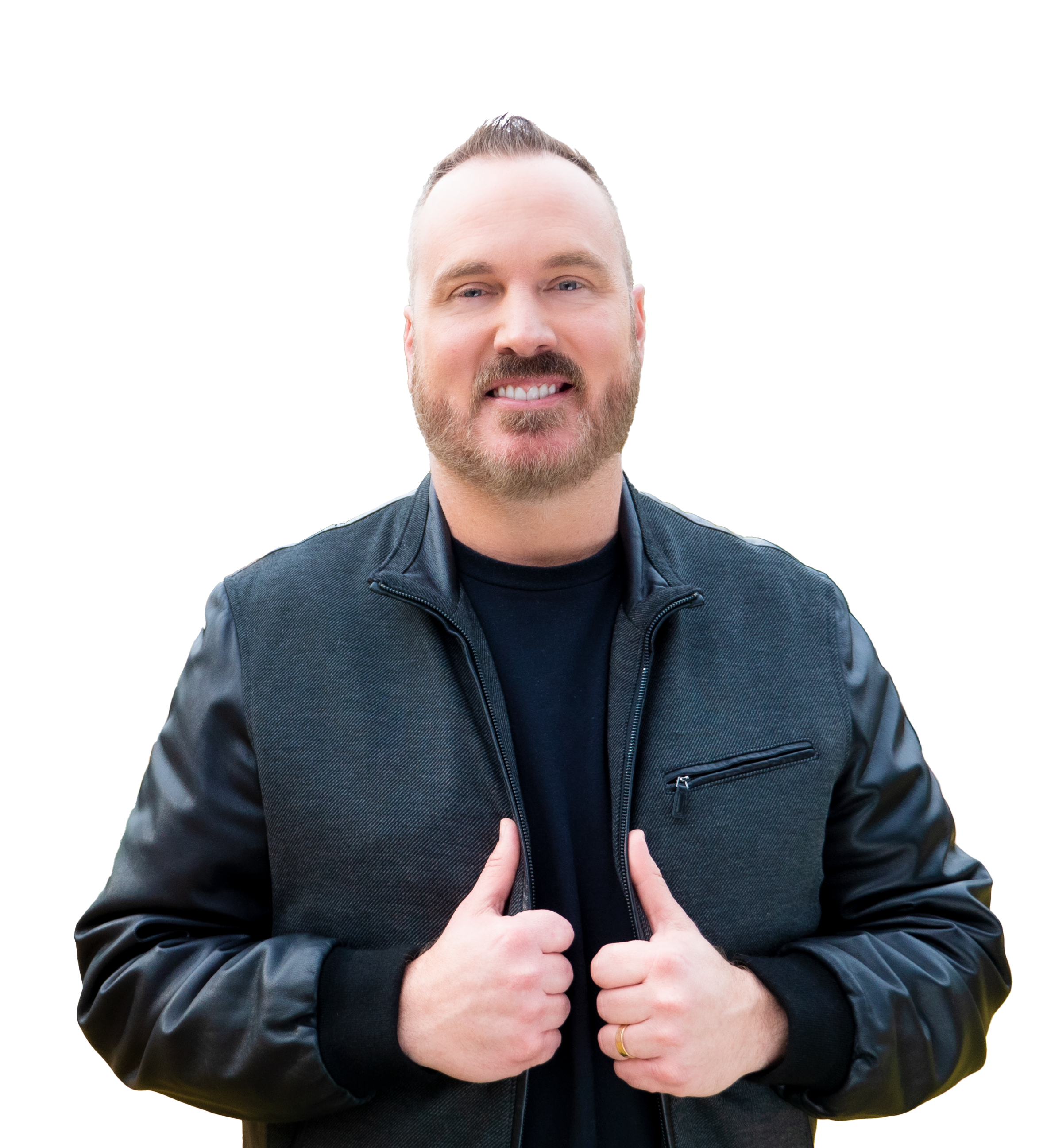 $49.99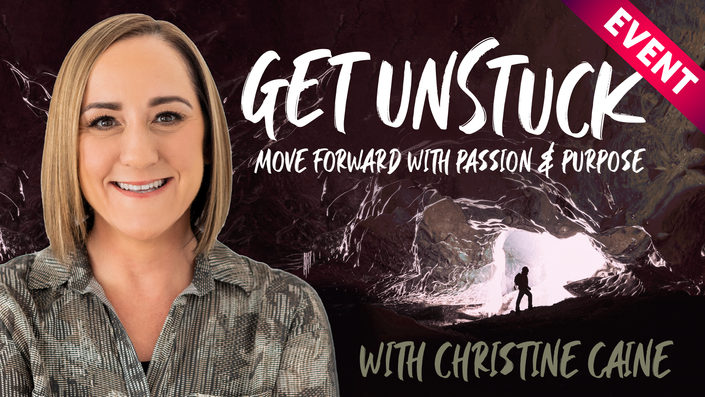 Get Unstuck with Christine Caine
Move Forward with Passion and Purpose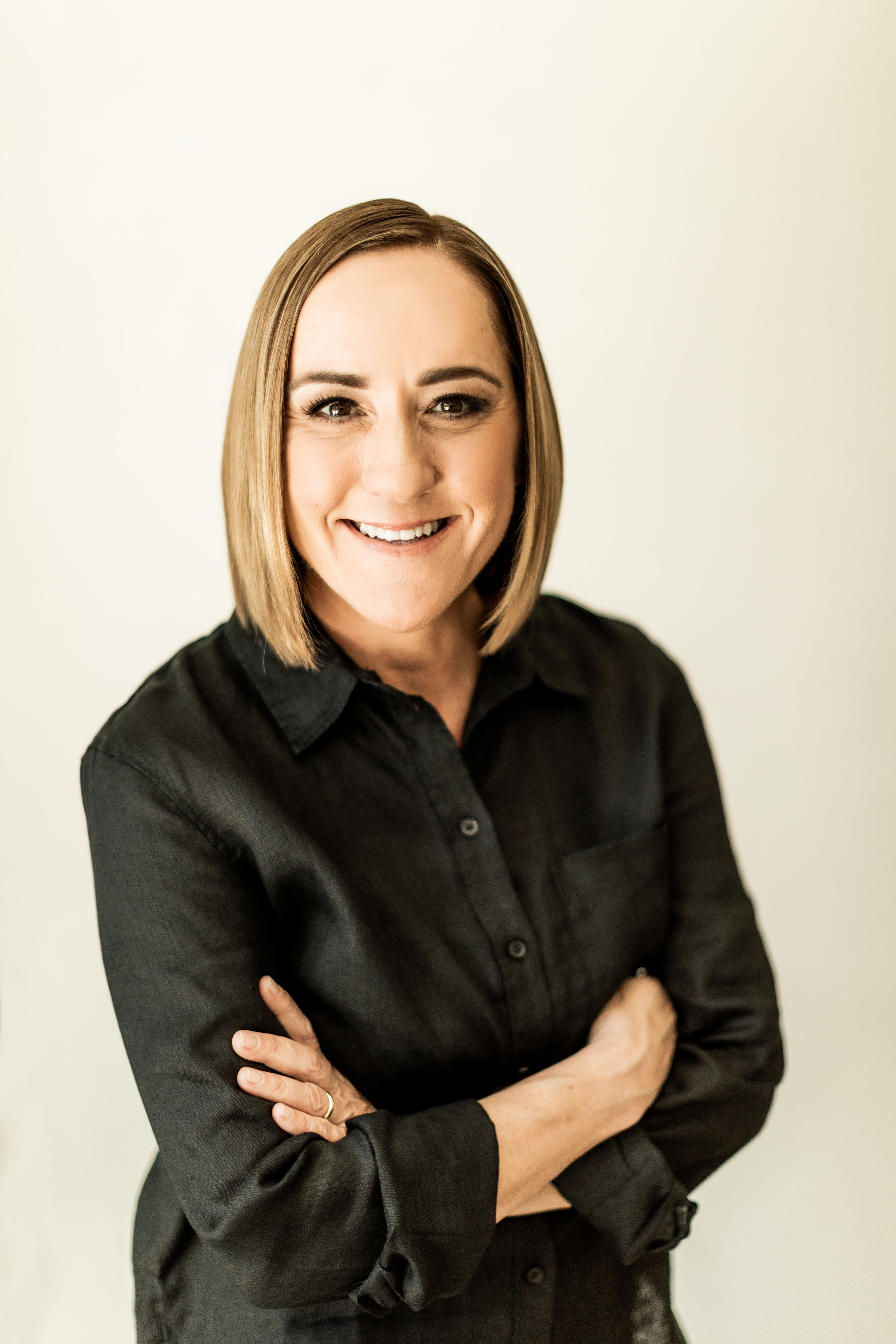 $19.99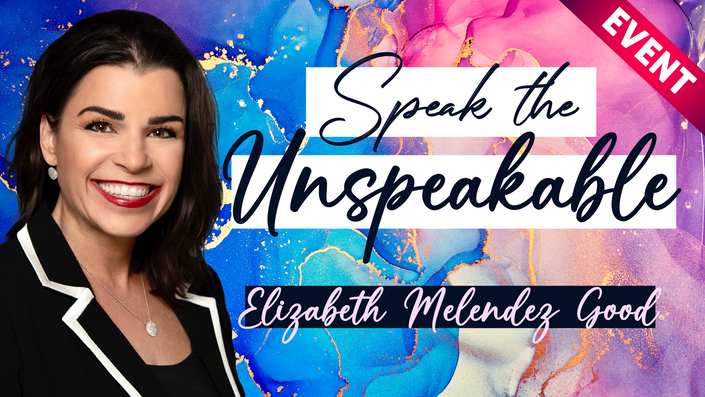 Speak the Unspeakable
with Elizabeth Melendez Fisher Good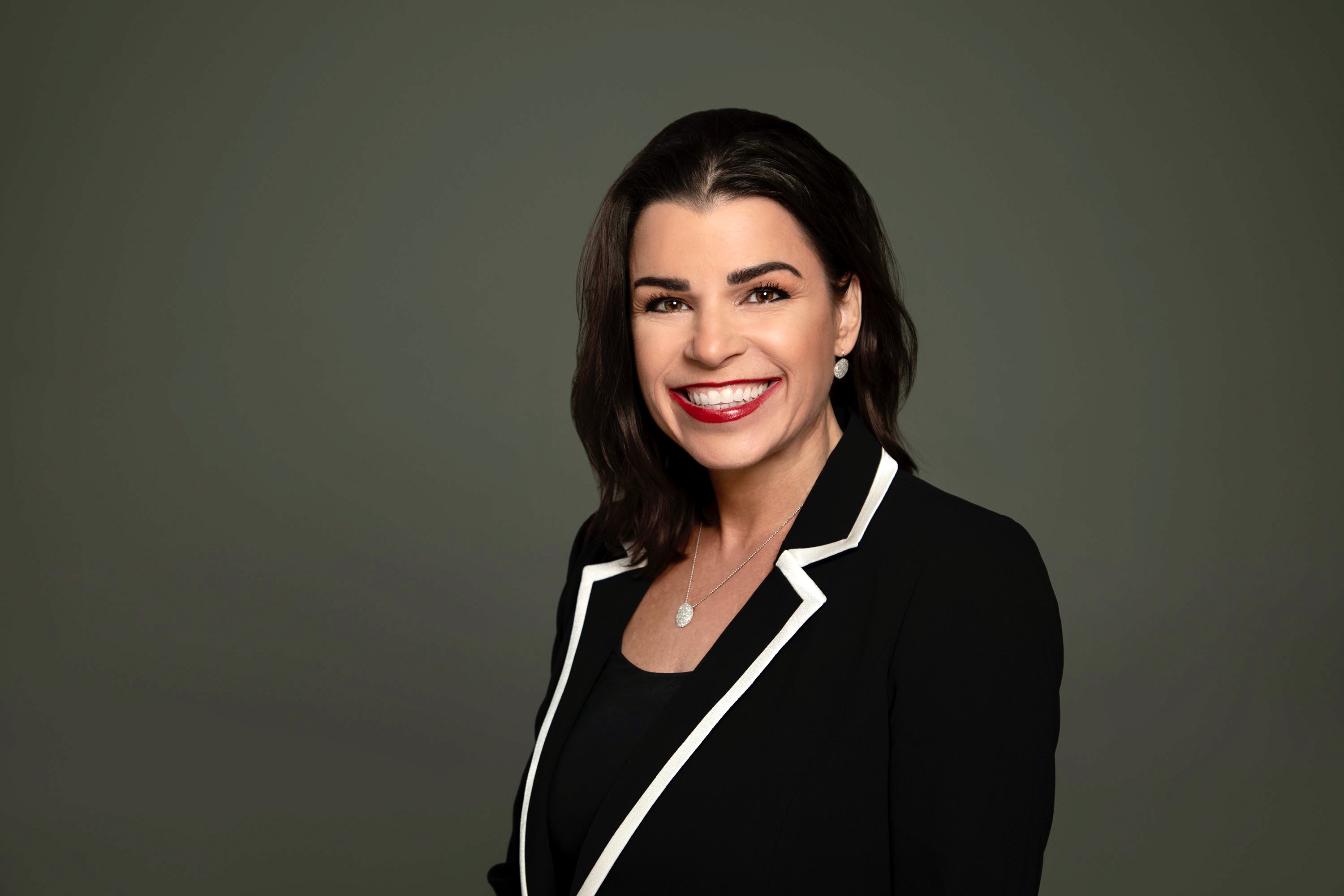 FREE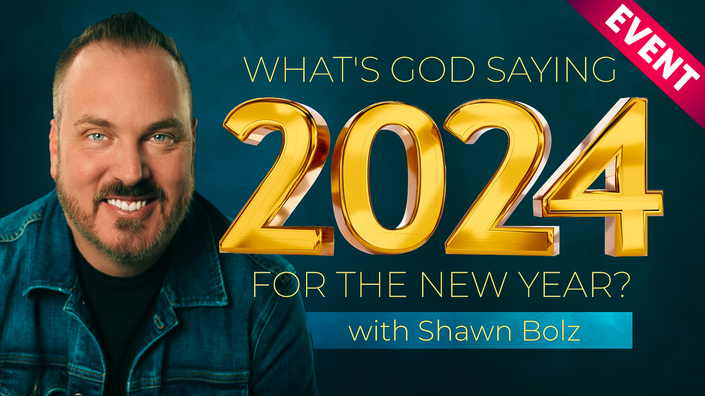 What Is God Saying For The New Year?
with Shawn Bolz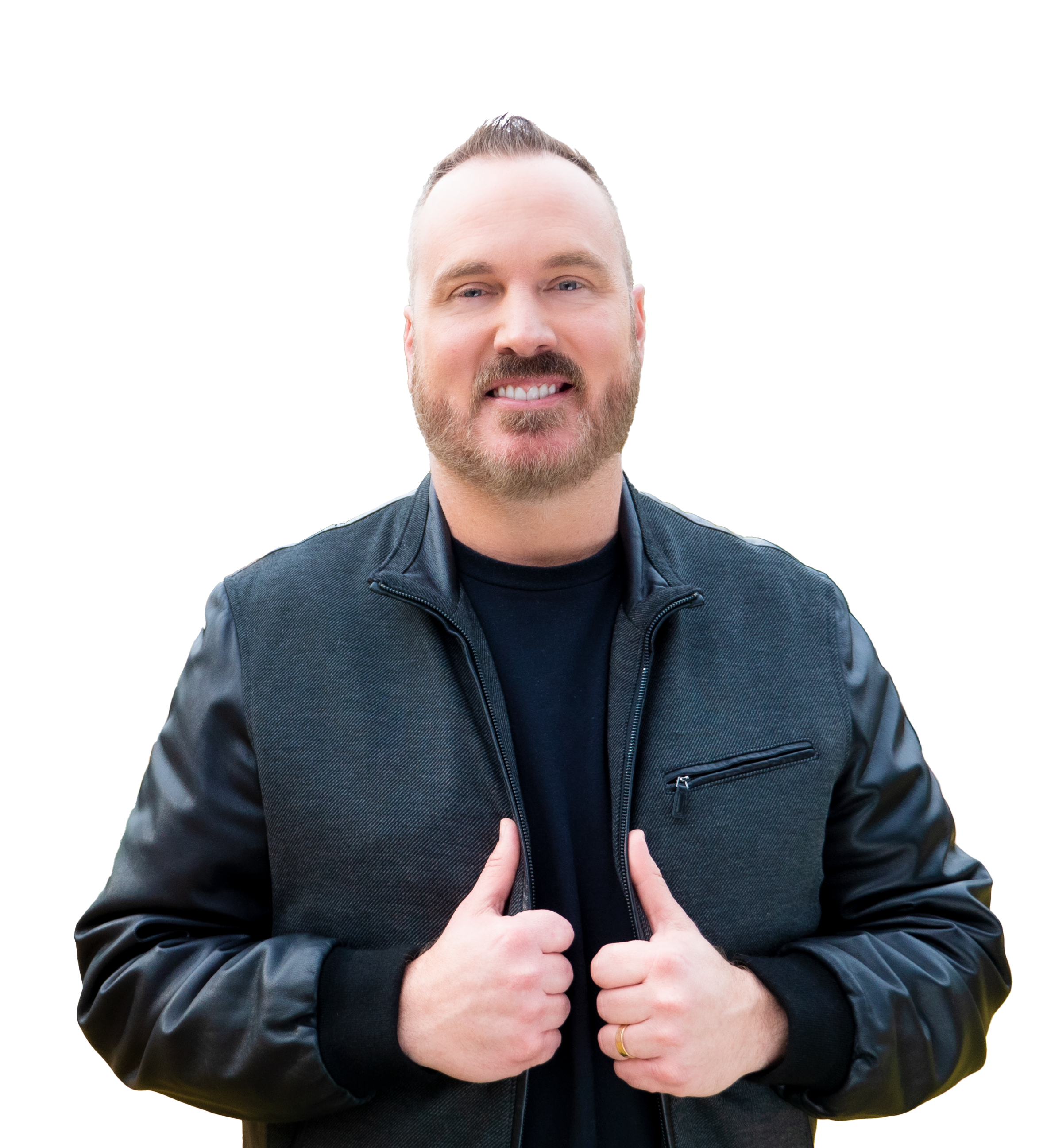 FREE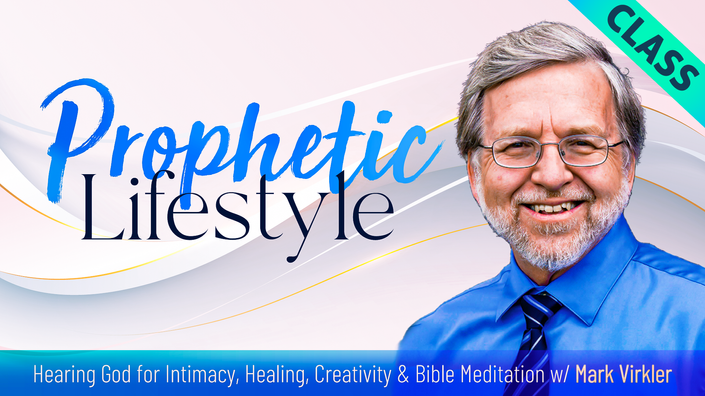 The Prophetic Lifestyle
Hearing God for Intimacy, Healing, Creativity, and Bible Meditation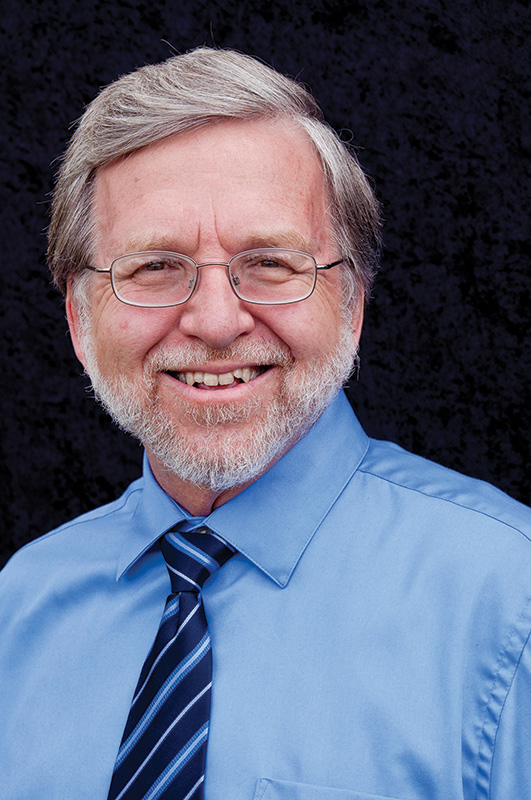 $49.99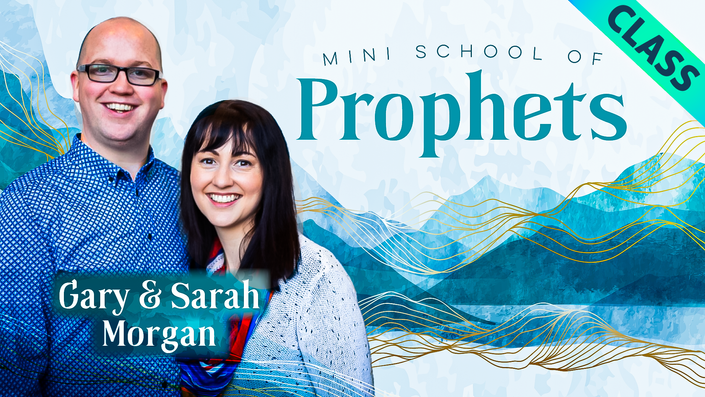 Mini School of the Prophets
with Gary and Sarah Morgan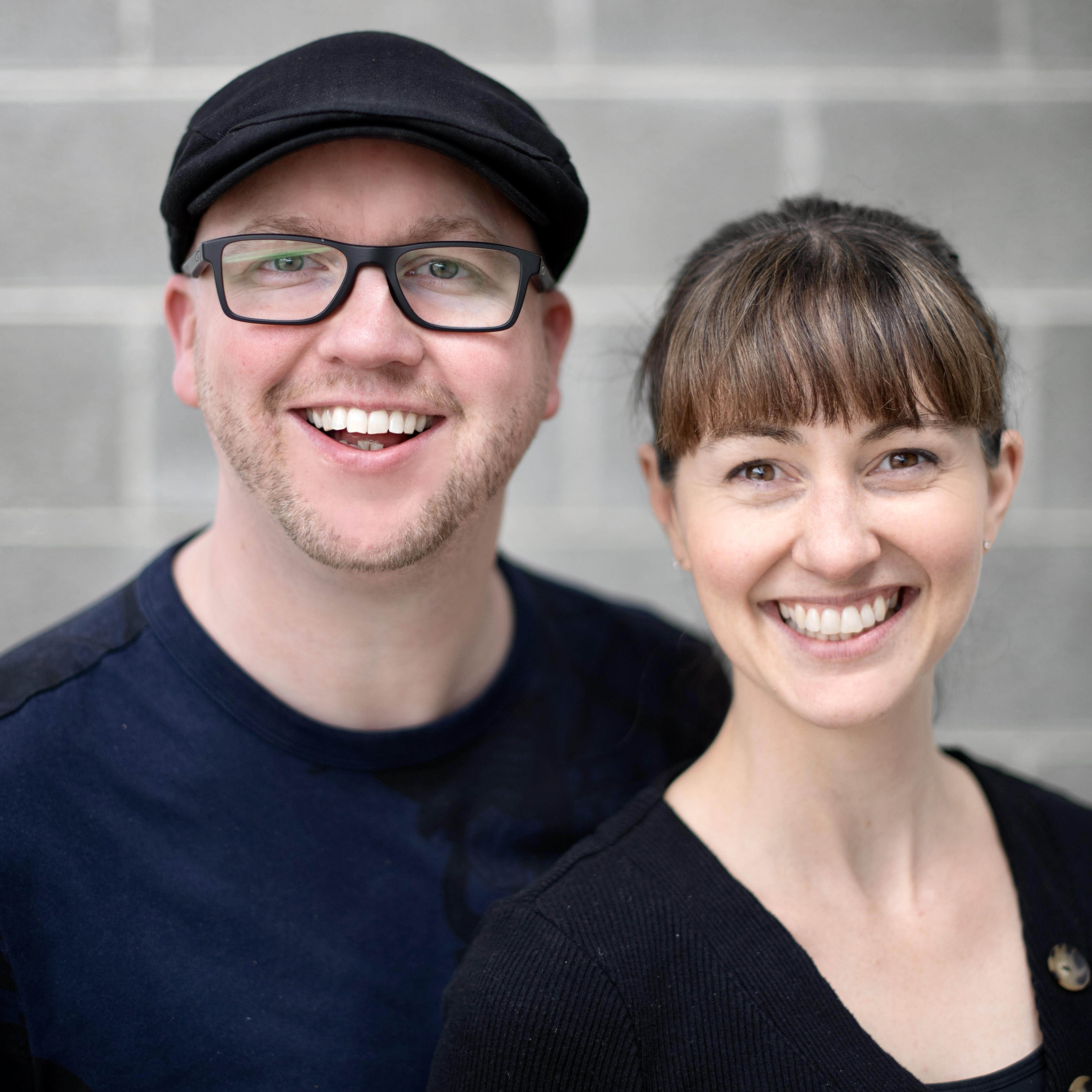 $49.99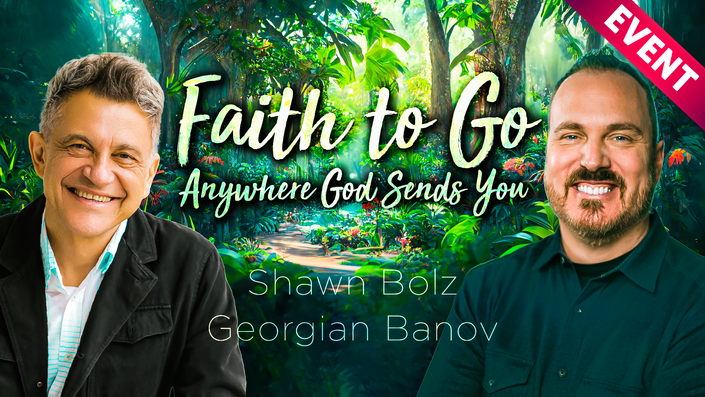 Faith To Go Anywhere God Sends You!
with Shawn Bolz and Georgian Banov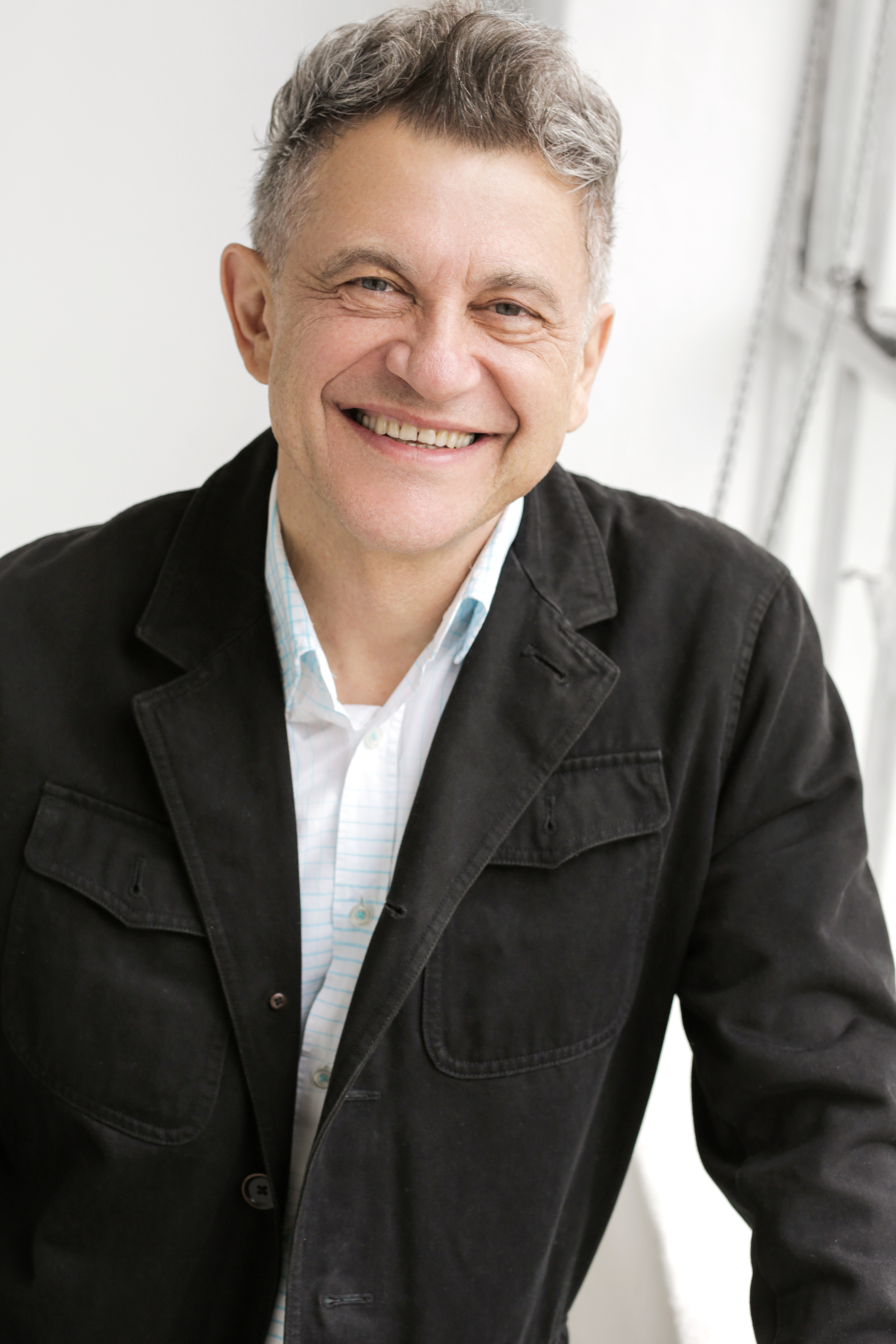 $25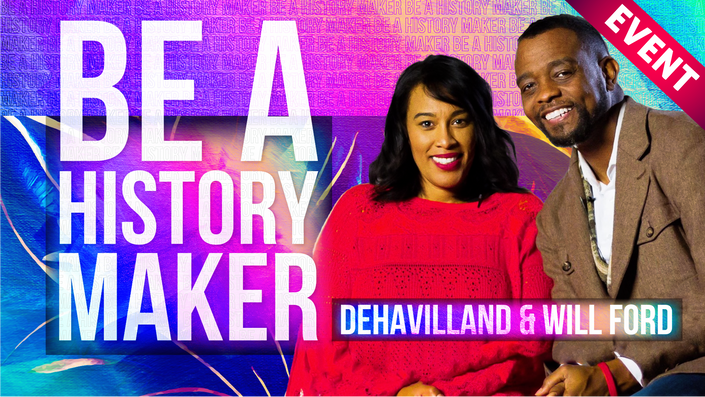 Be A History Maker
Your Prayers Have the Power to Heal the Past and Shape the Future!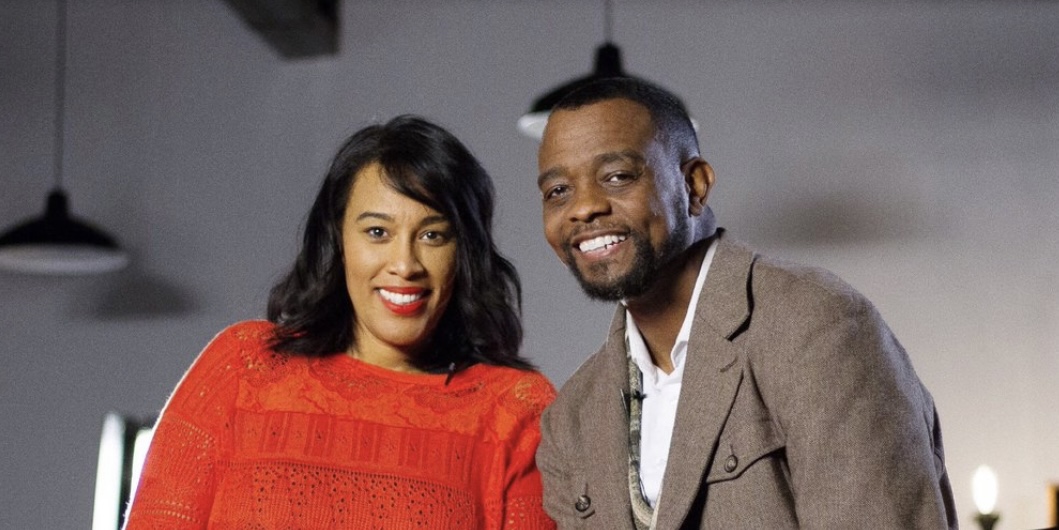 $19.99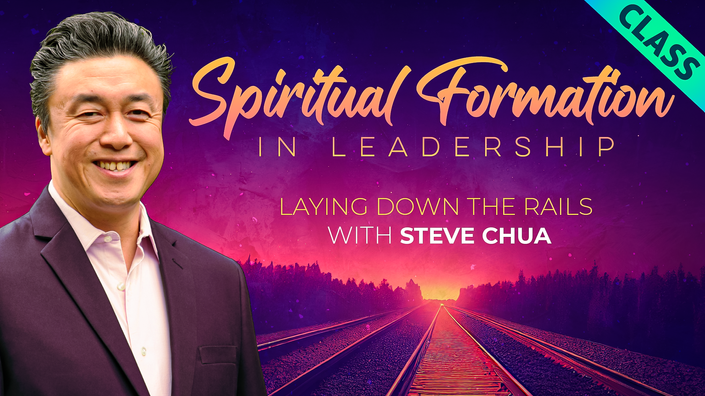 Spiritual Formation in Leadership
Laying Down the Rails with Steve Chua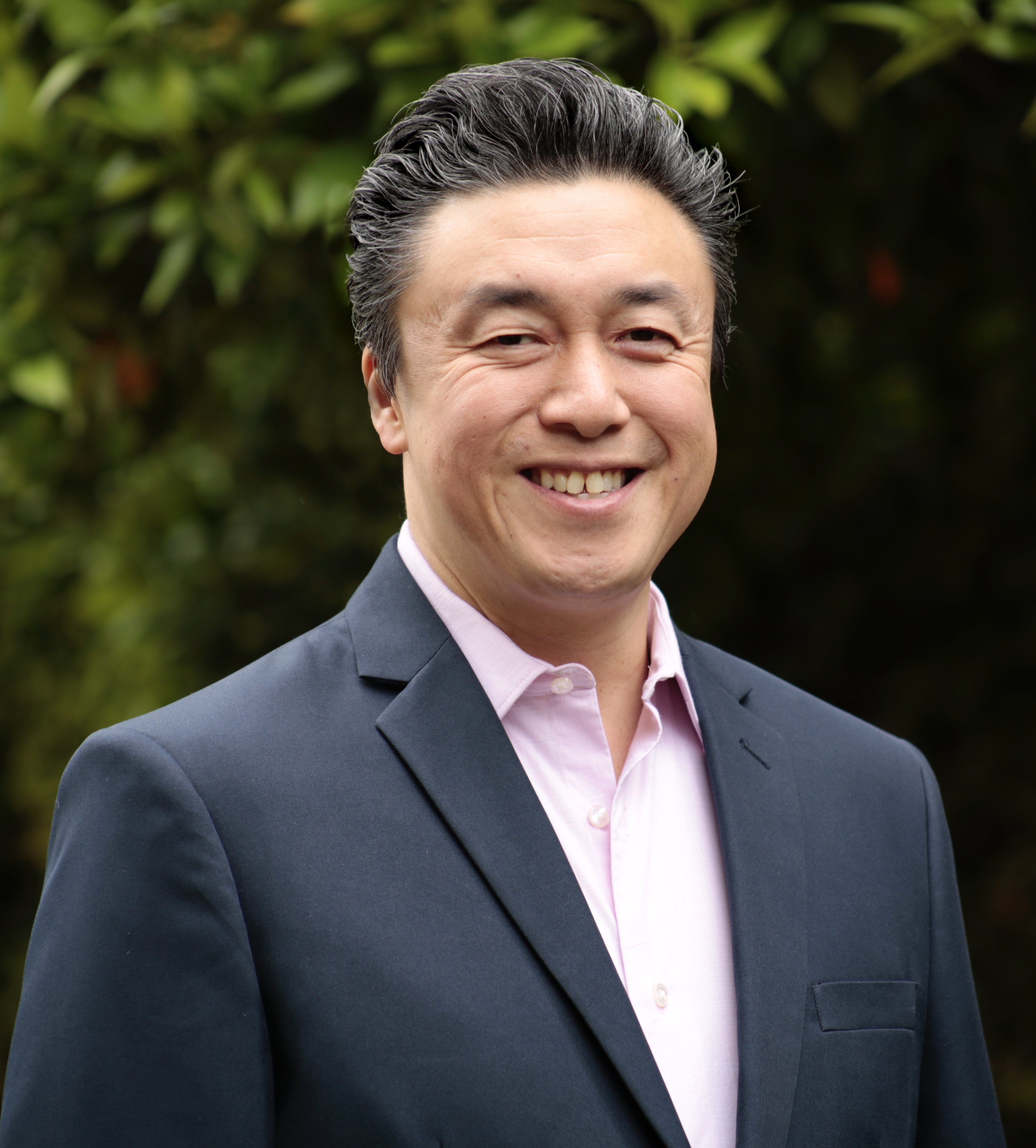 $49.99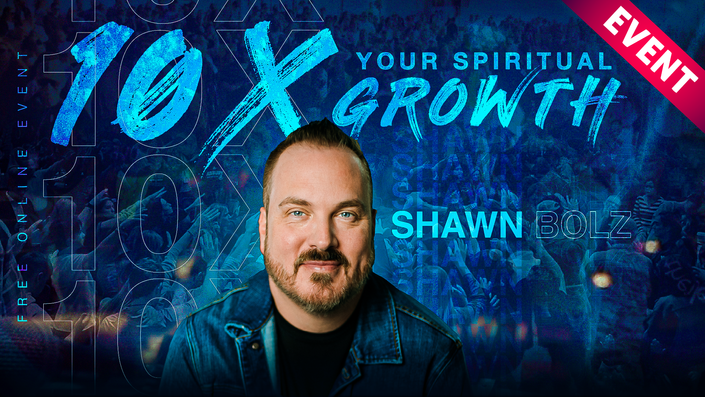 10X Your Spiritual Growth - FREE EVENT
Growing in the Prophetic, Intimacy with God, and Moving in Gifts of the Holy Spirit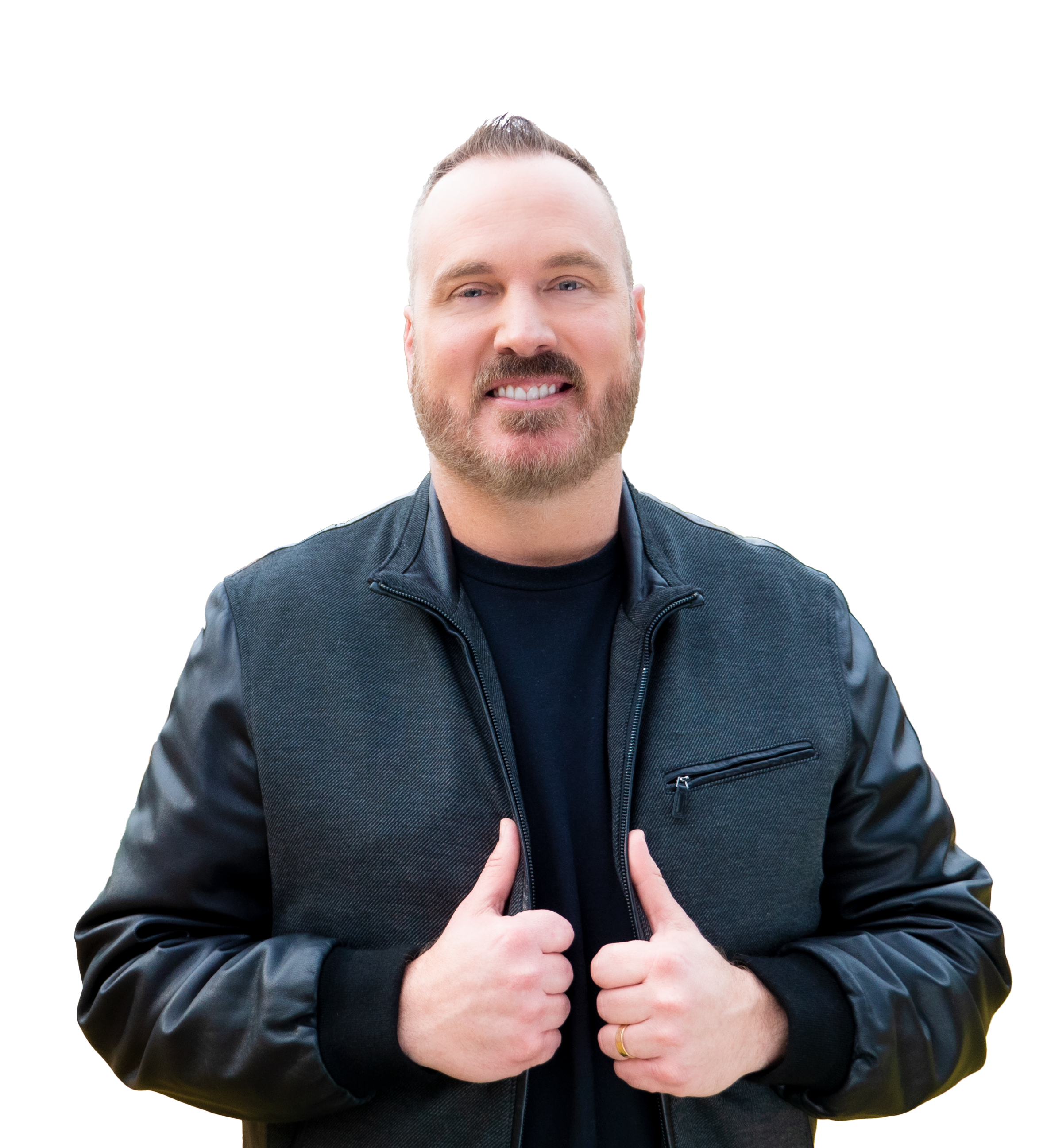 FREE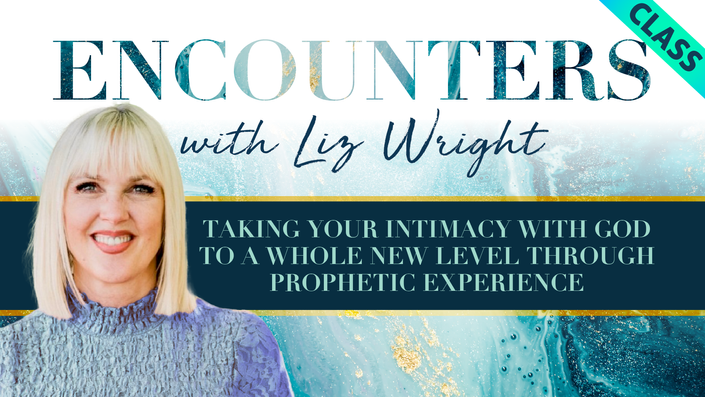 Encounters
Taking Your Intimacy with God to a Whole New Level Through Prophetic Experience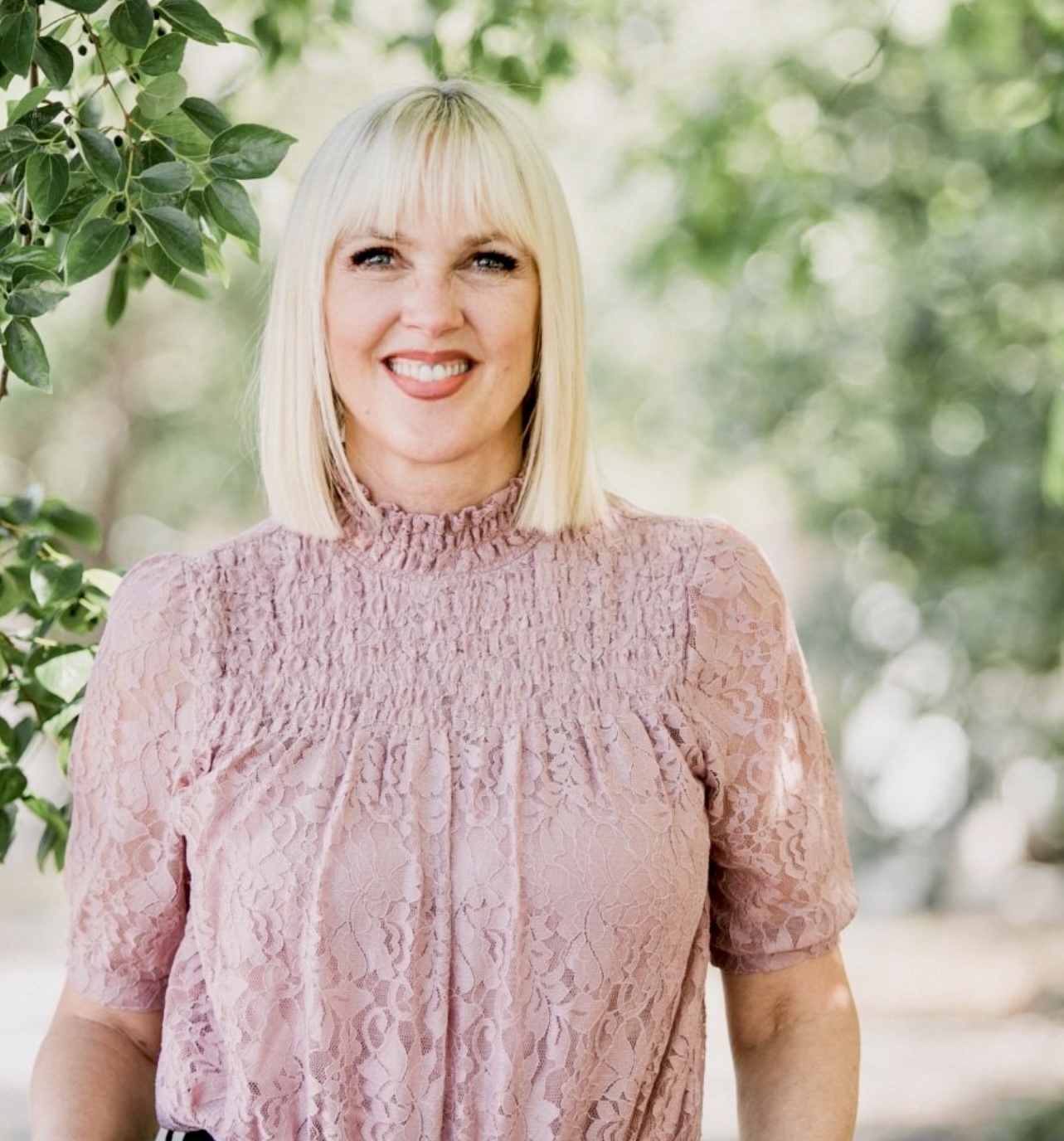 $49.99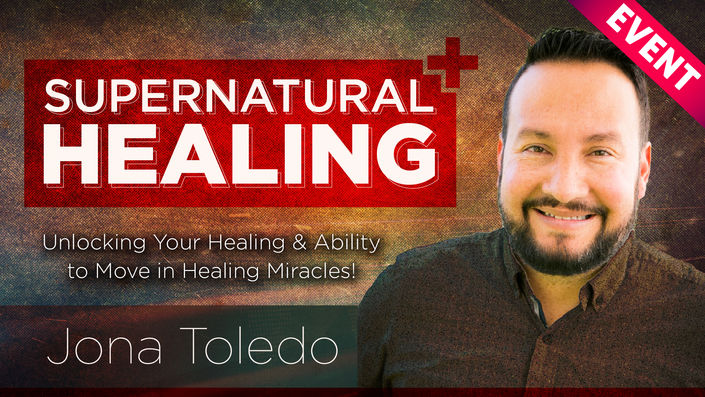 Supernatural Healing
Unlocking Your Healing and Ability to Move in Healing Miracles with Jona Toledo - April 2023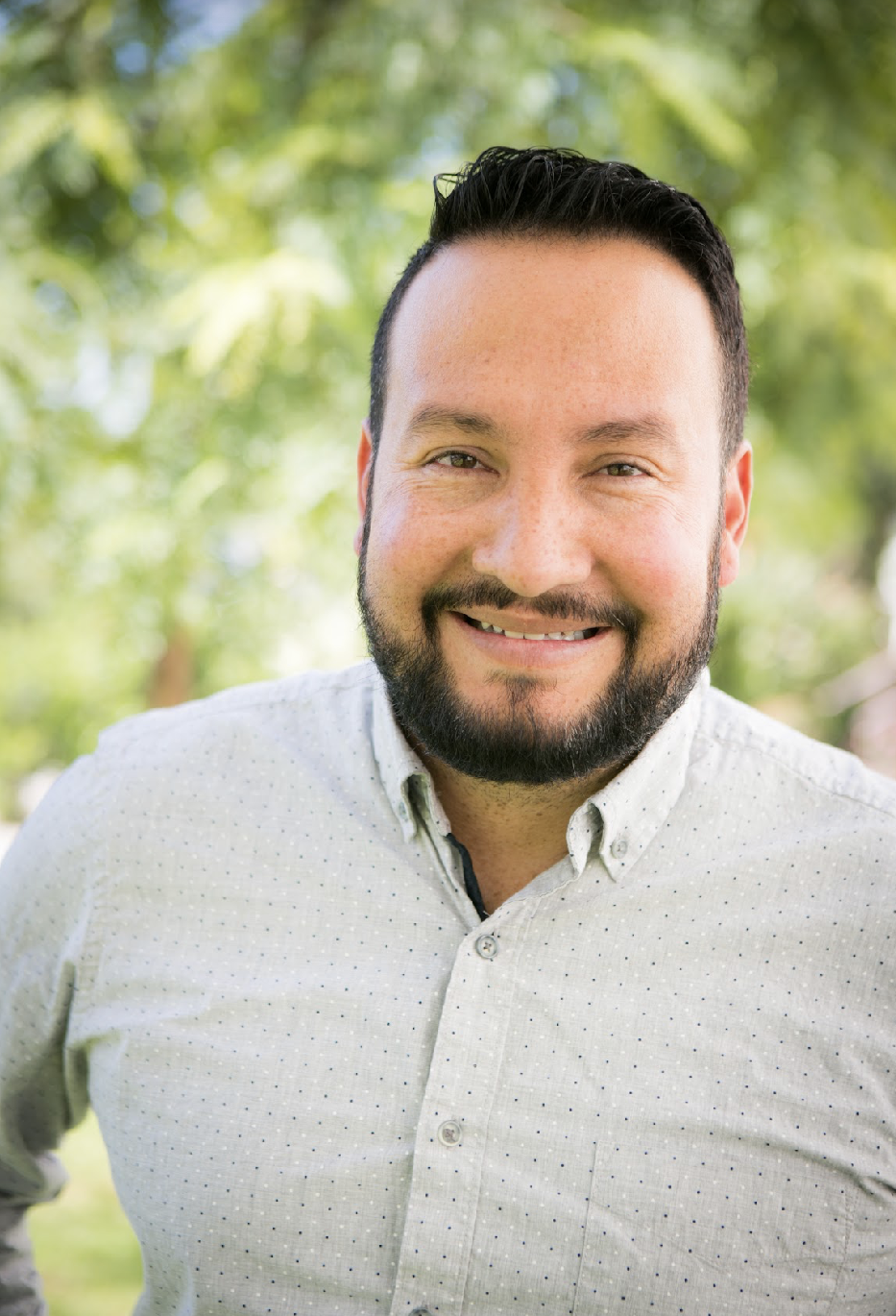 $25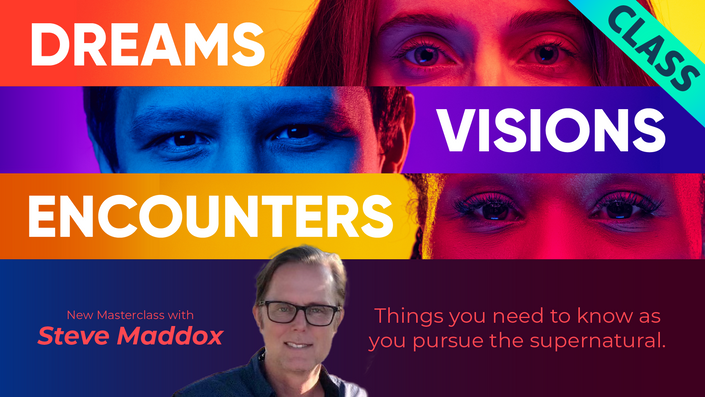 Dreams, Visions and Encounters!
Things You Need To Know As You Pursue the Supernatural with Steve Maddox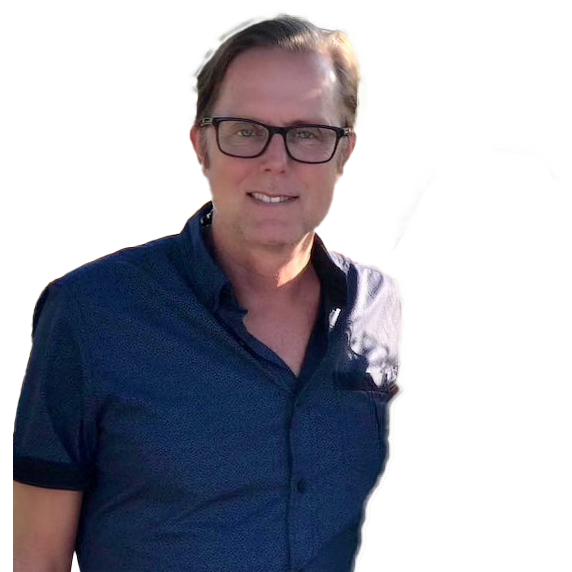 $49.99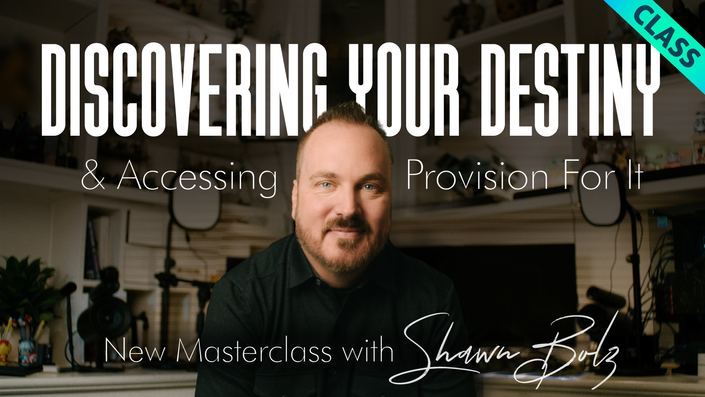 Discovering Your Destiny and Accessing Provision for It!
Putting a Prophetic and Strategic Way of Thinking Behind the Pursuit of Your Calling!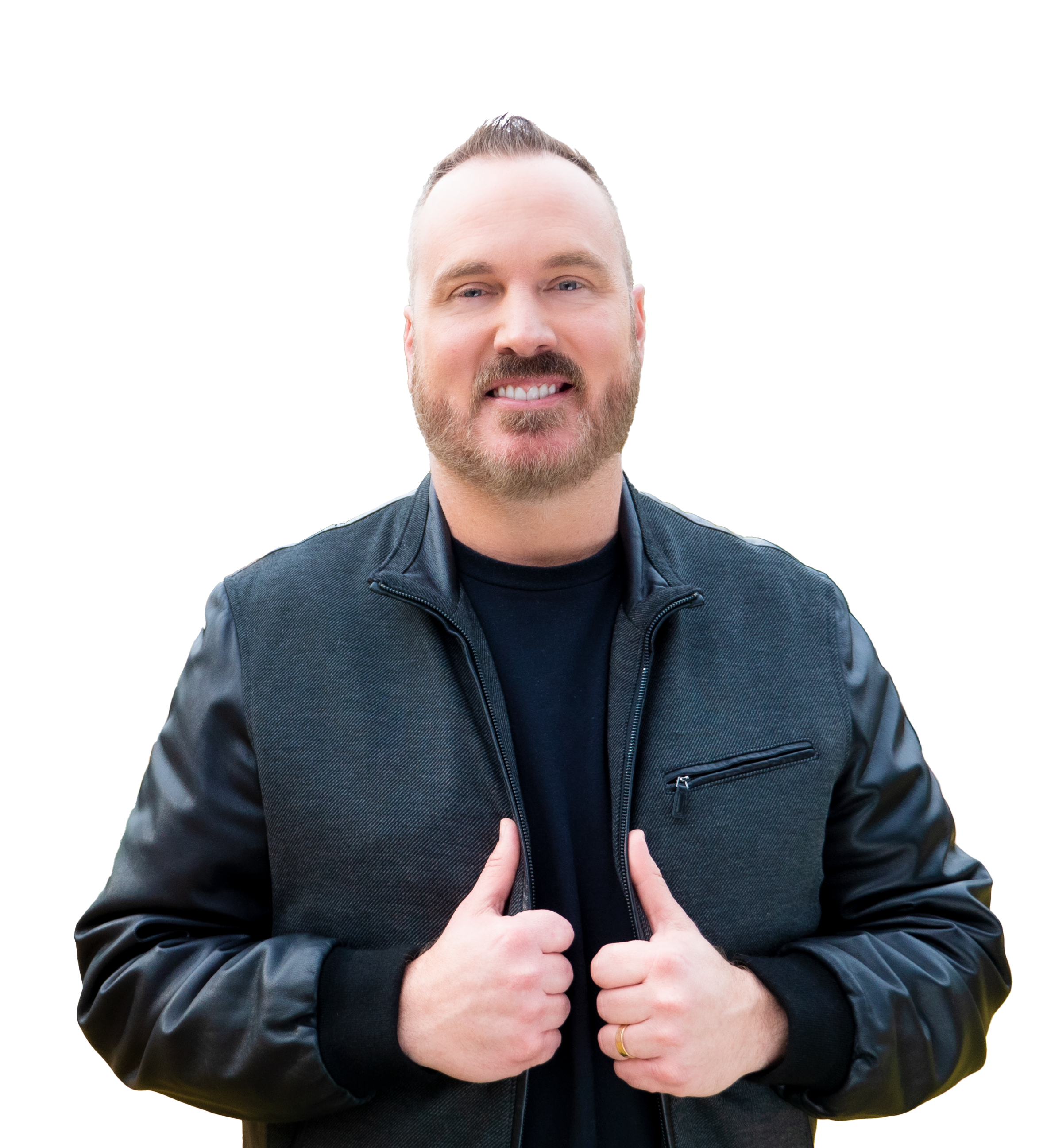 $49.99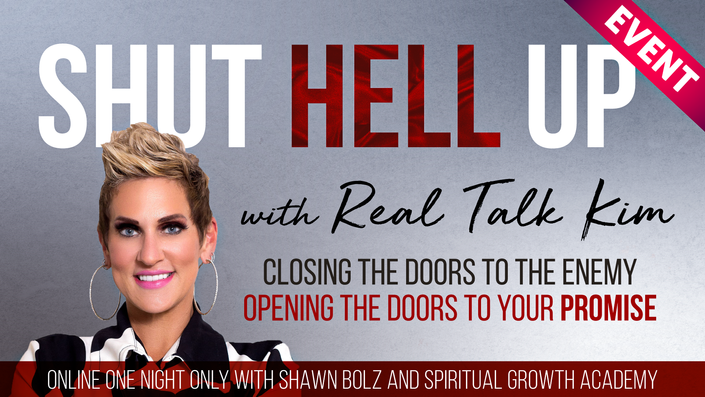 Shut Hell Up!
Closing the Door to the enemy; Opening the doors to YOUR promise! - Feb 2023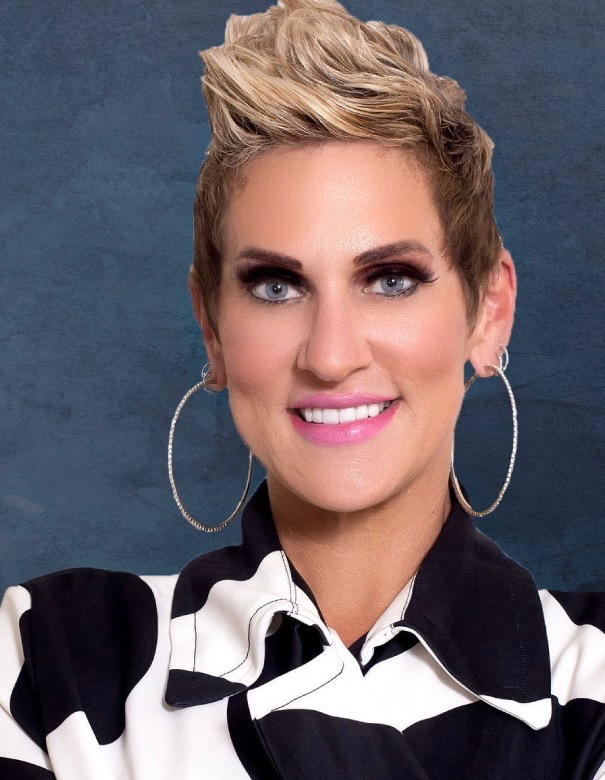 $25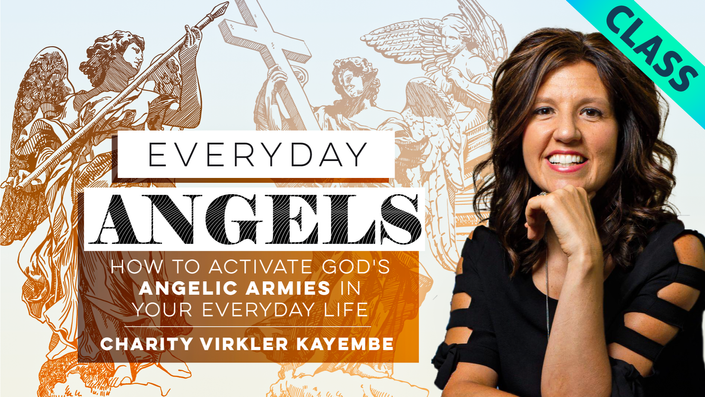 Everyday Angels
How To Activate God's Angelic Armies In Your Everyday Life - Jan 2023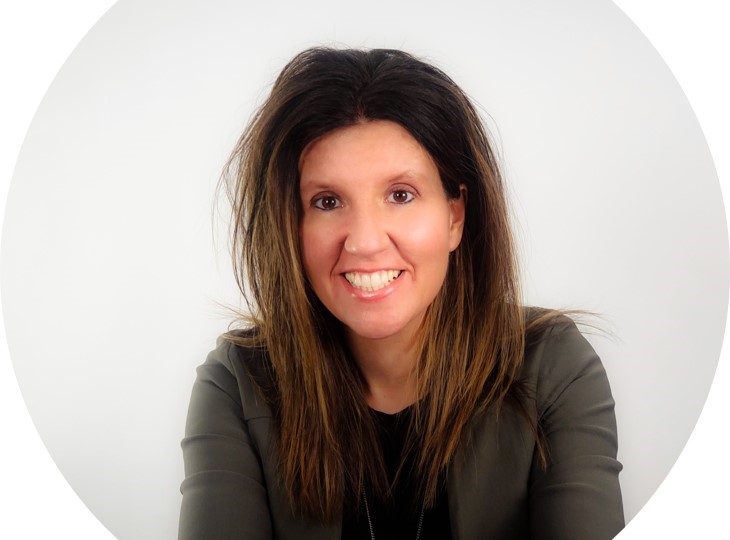 $49.99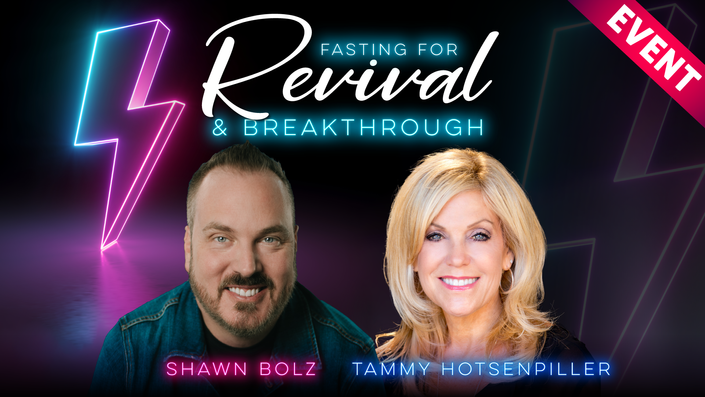 Fasting for Revival and Breakthrough
with Shawn Bolz and Tammy Hotsenpiller - March 22, 2023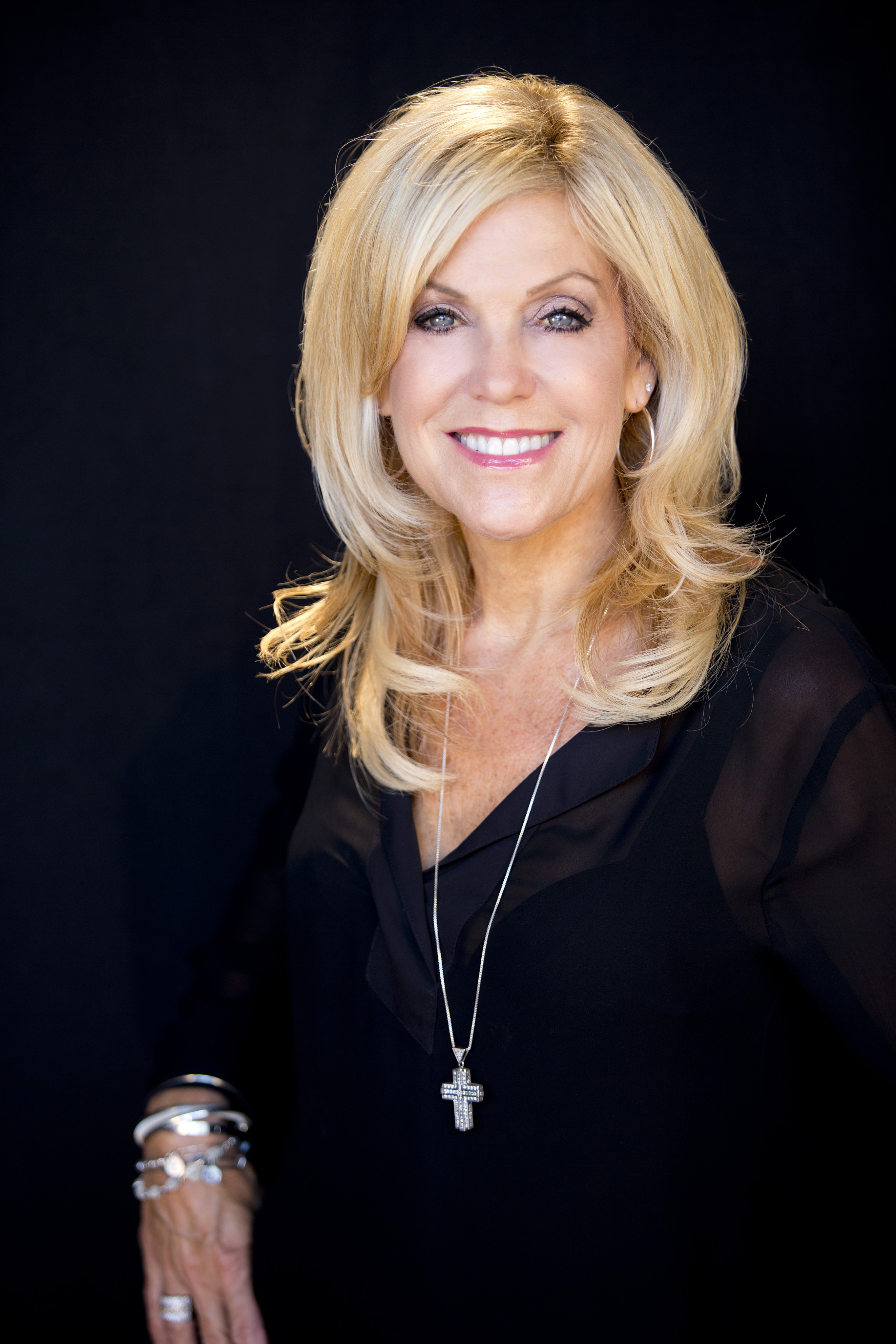 $25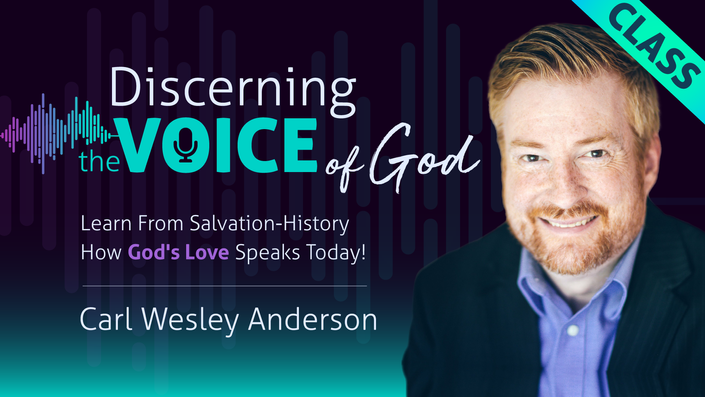 Discerning the Voice of God
Learn from Salvation History - How God's Love Speaks Today! - Feb 7, 2023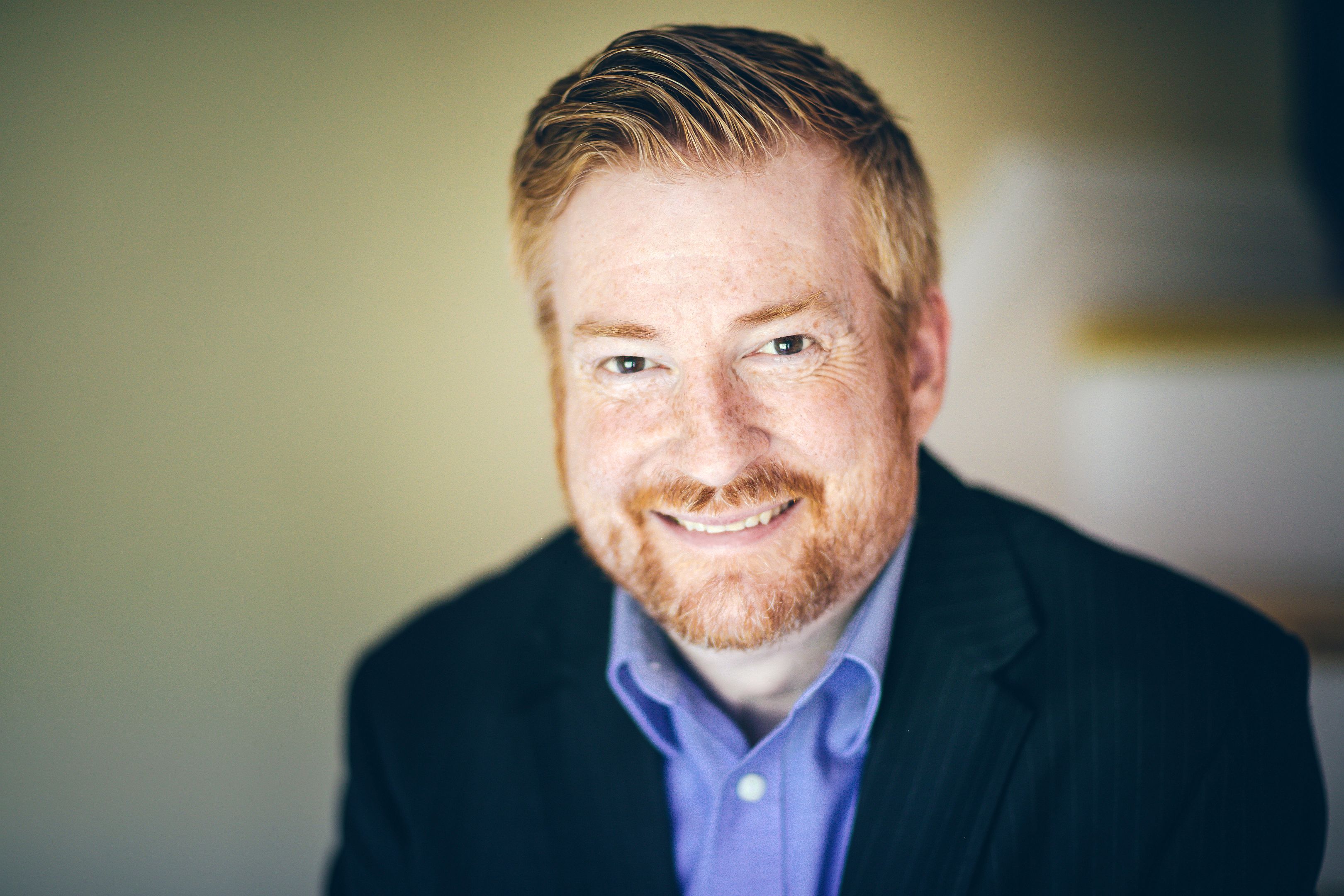 $49.99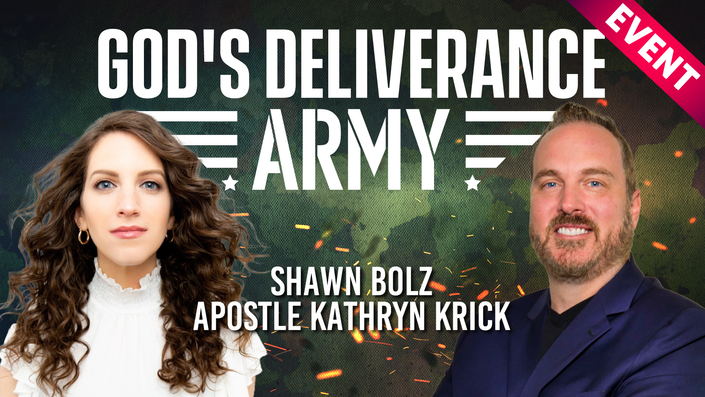 God's Deliverance Power
with Apostle Kathryn Krick and Shawn Bolz - Jan 2023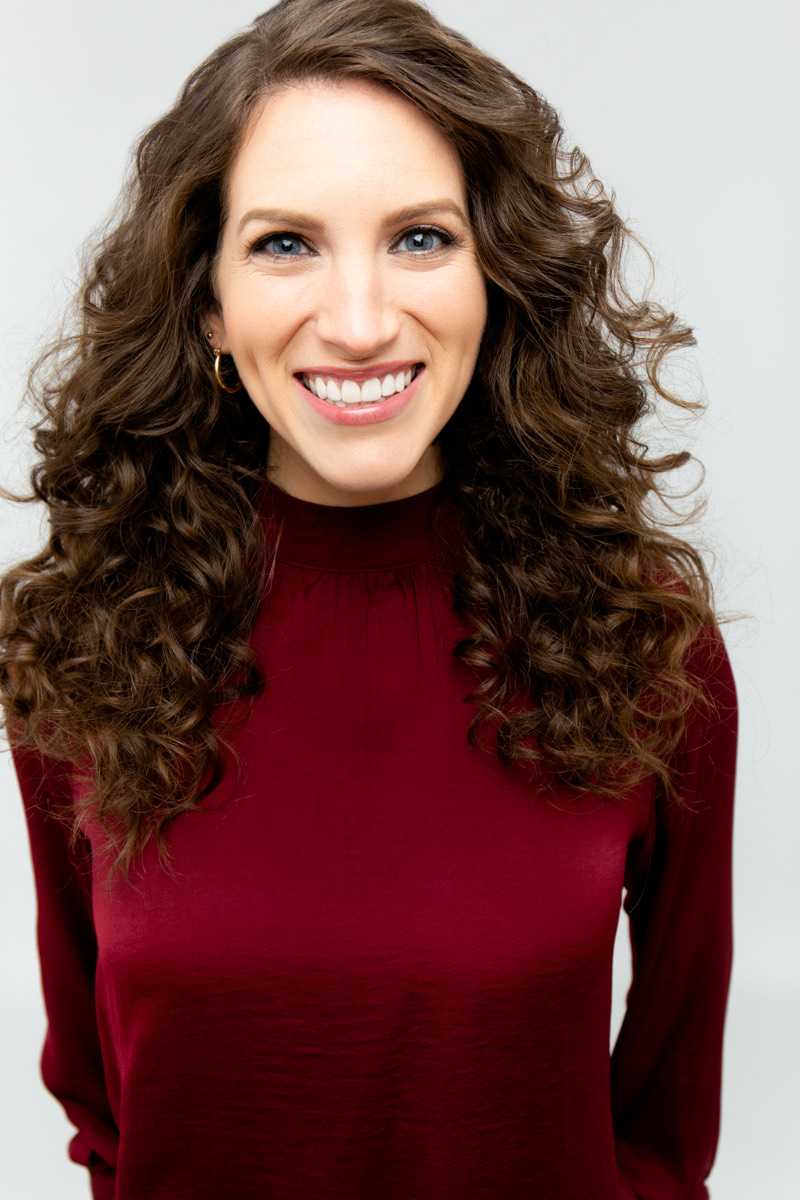 $25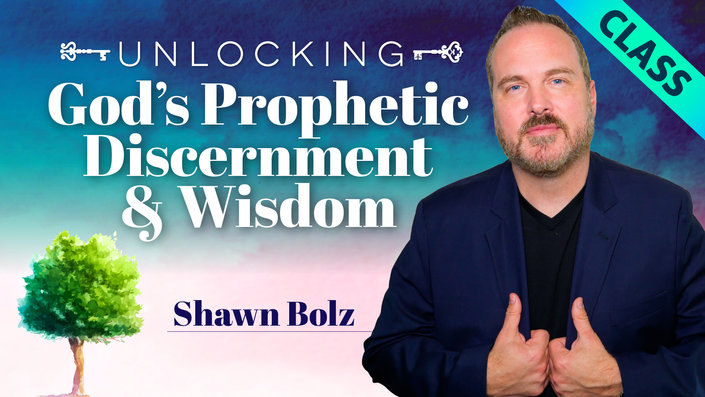 Unlocking God's Prophetic Wisdom and Discernment Now!
How to Operate in The Gifts of Discernment and Wisdom in Your Everyday Life - Dec 2022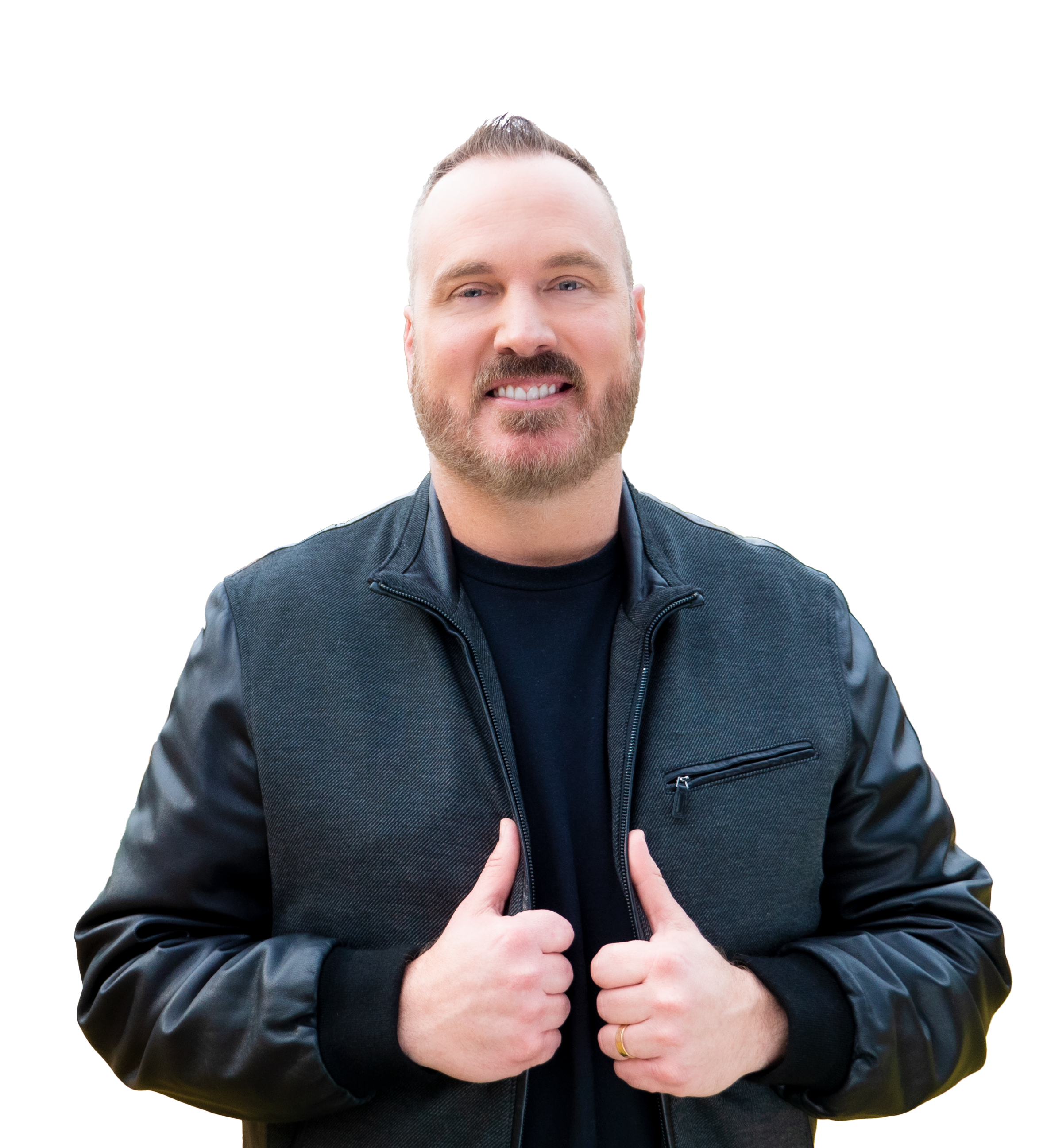 $49.99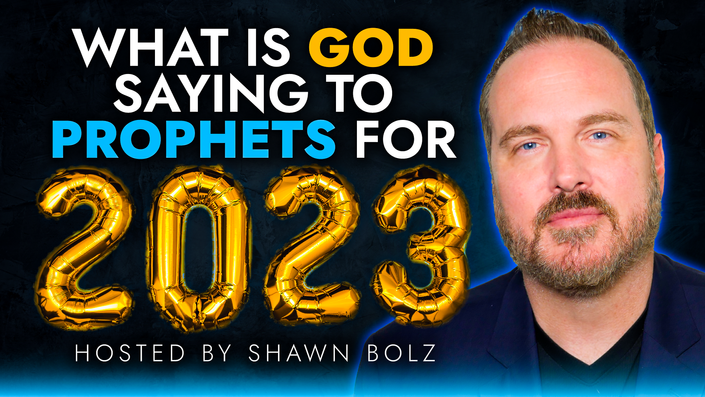 What is God Saying to The Prophets for 2023?
hosted by Shawn Bolz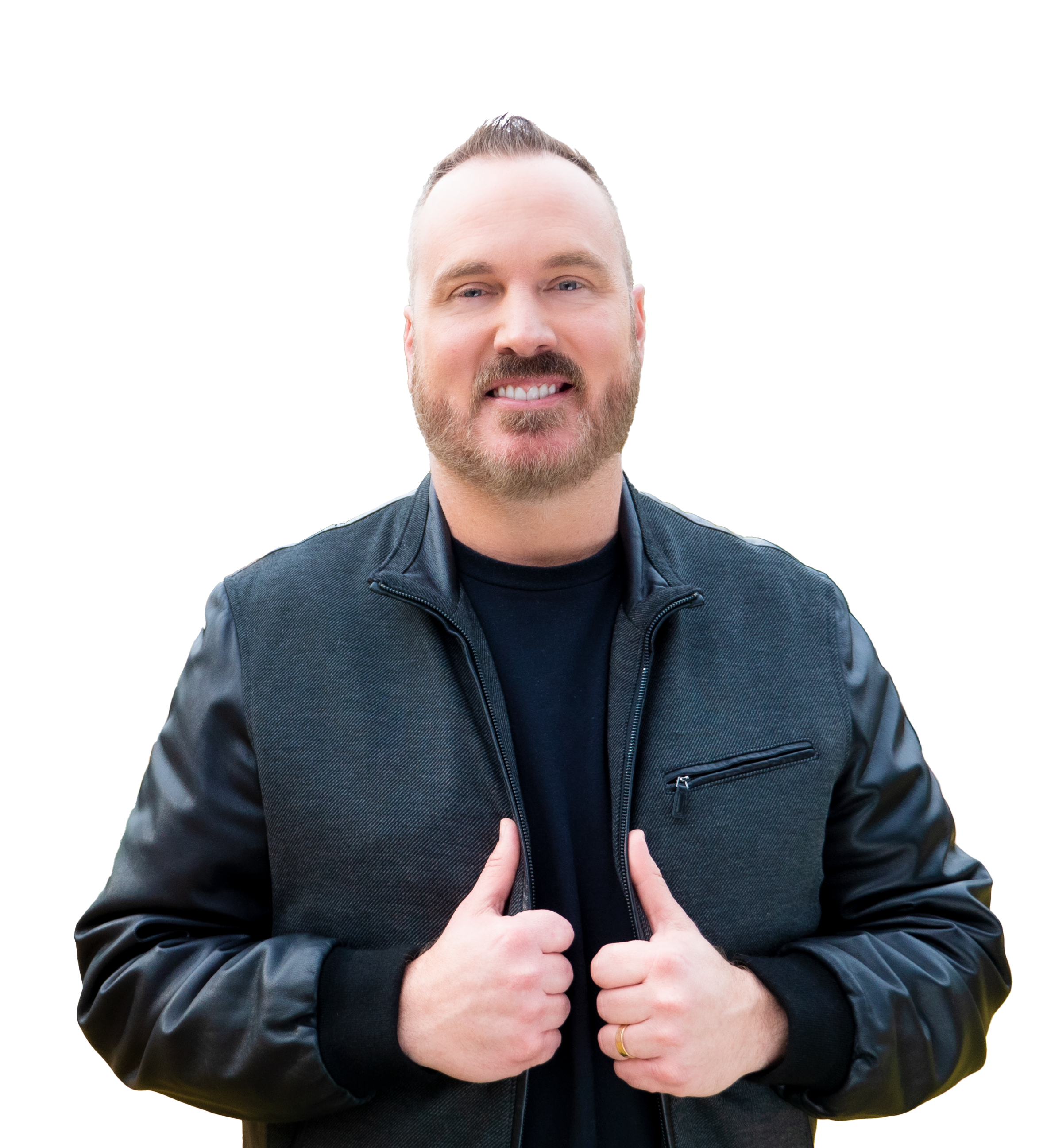 FREE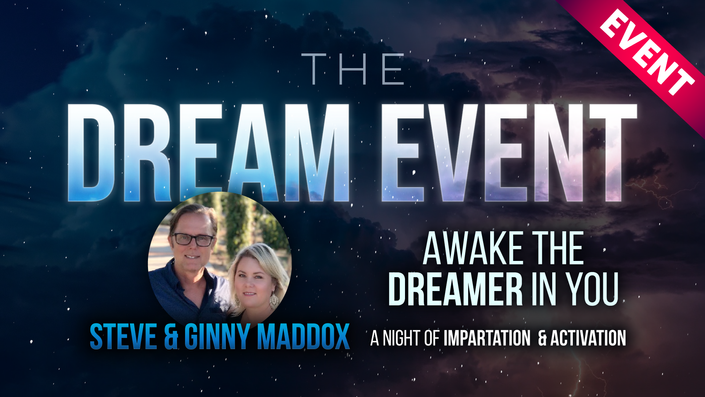 The Dream Event
A Night of Impartation and Activation to Awaken the Dreamer in You! - Nov 2022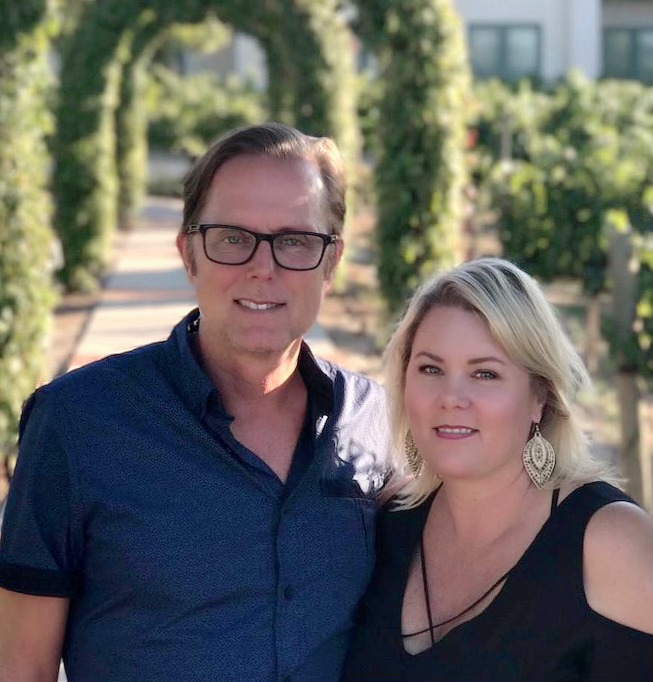 $25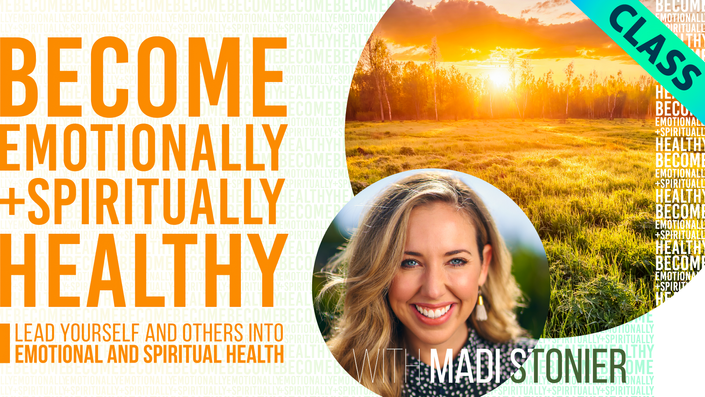 Become Emotionally and Spiritually Healthy
Lead Yourself and Others Into Emotional and Spiritual Health - Nov 2022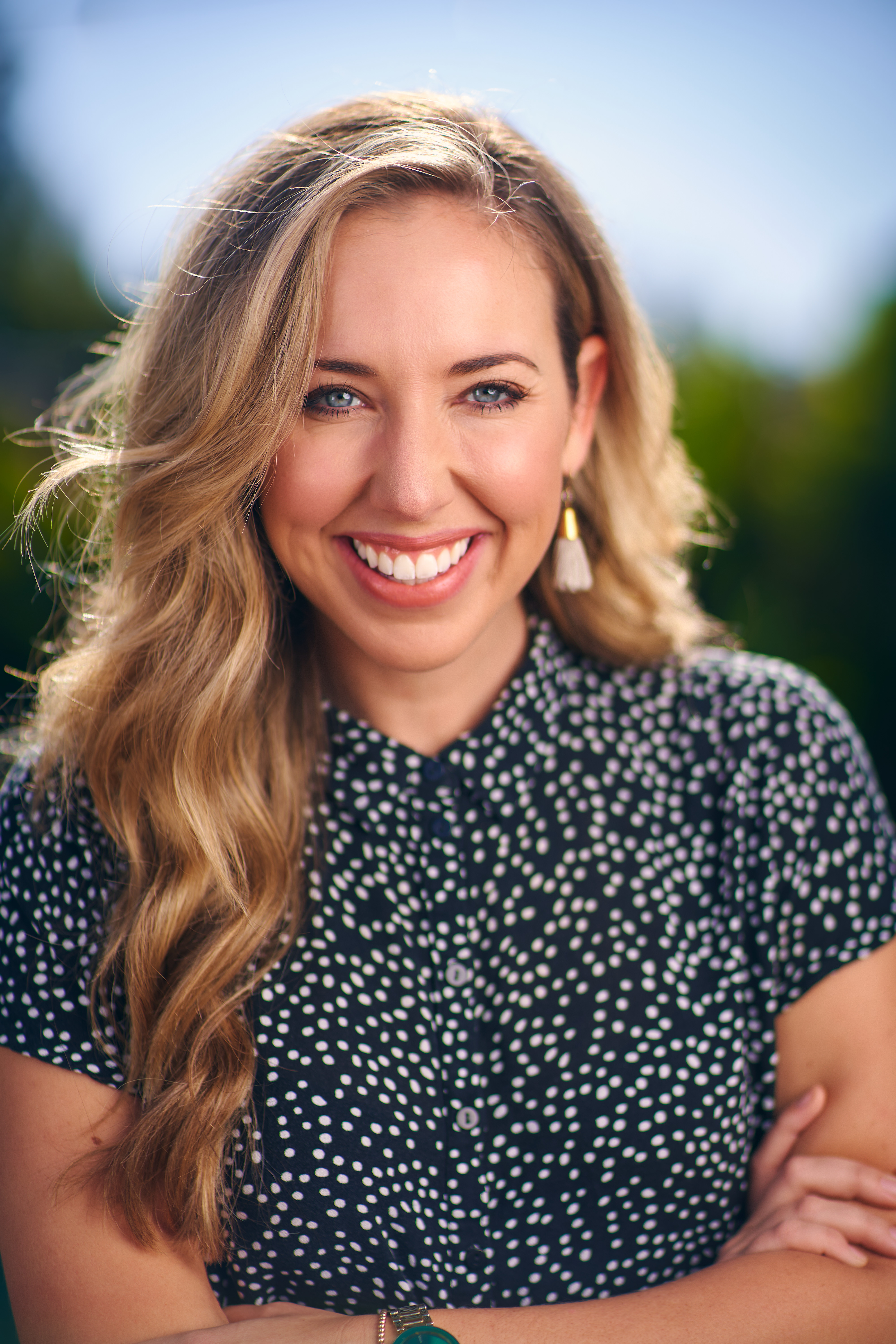 $49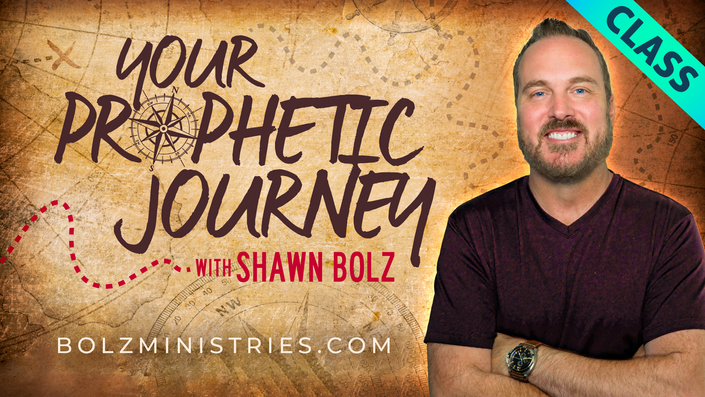 Your Prophetic Journey
God is Revealing Himself Through Your Journey of Life - SEPT 2022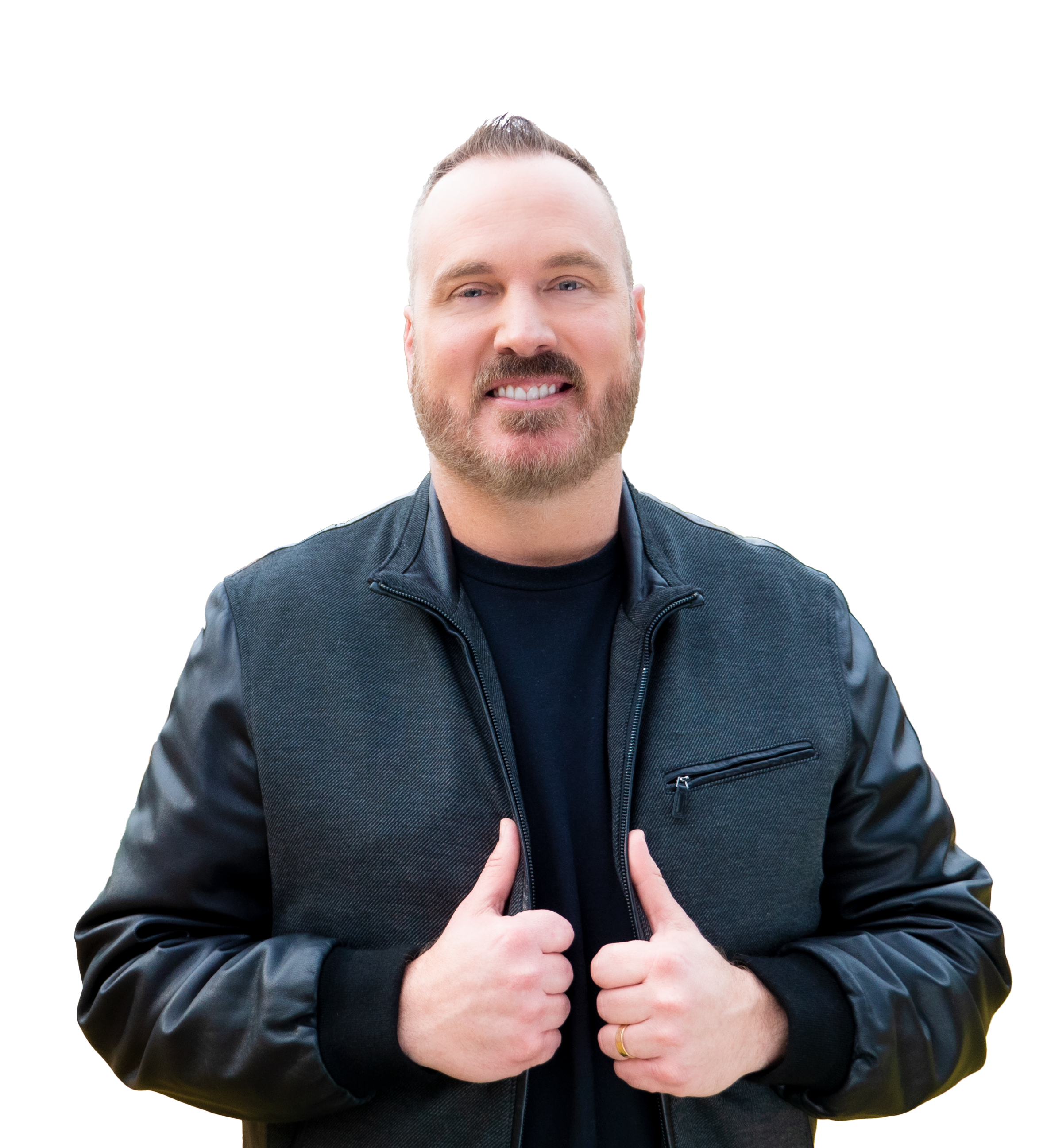 $49.99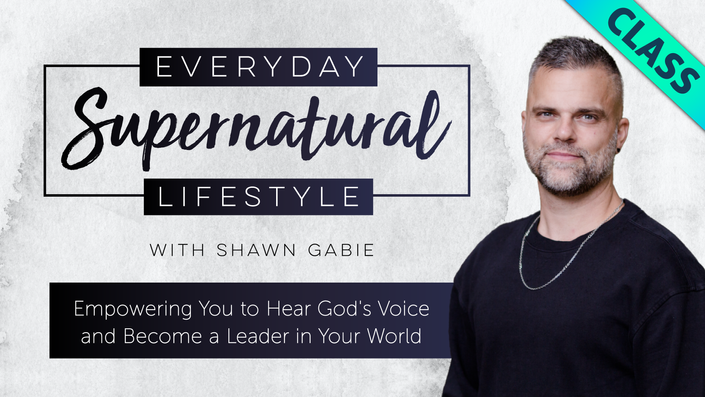 Everyday Supernatural LIfestyle
Empowering You to Hear God's Voice and Become a Leader in Your World - Oct 2022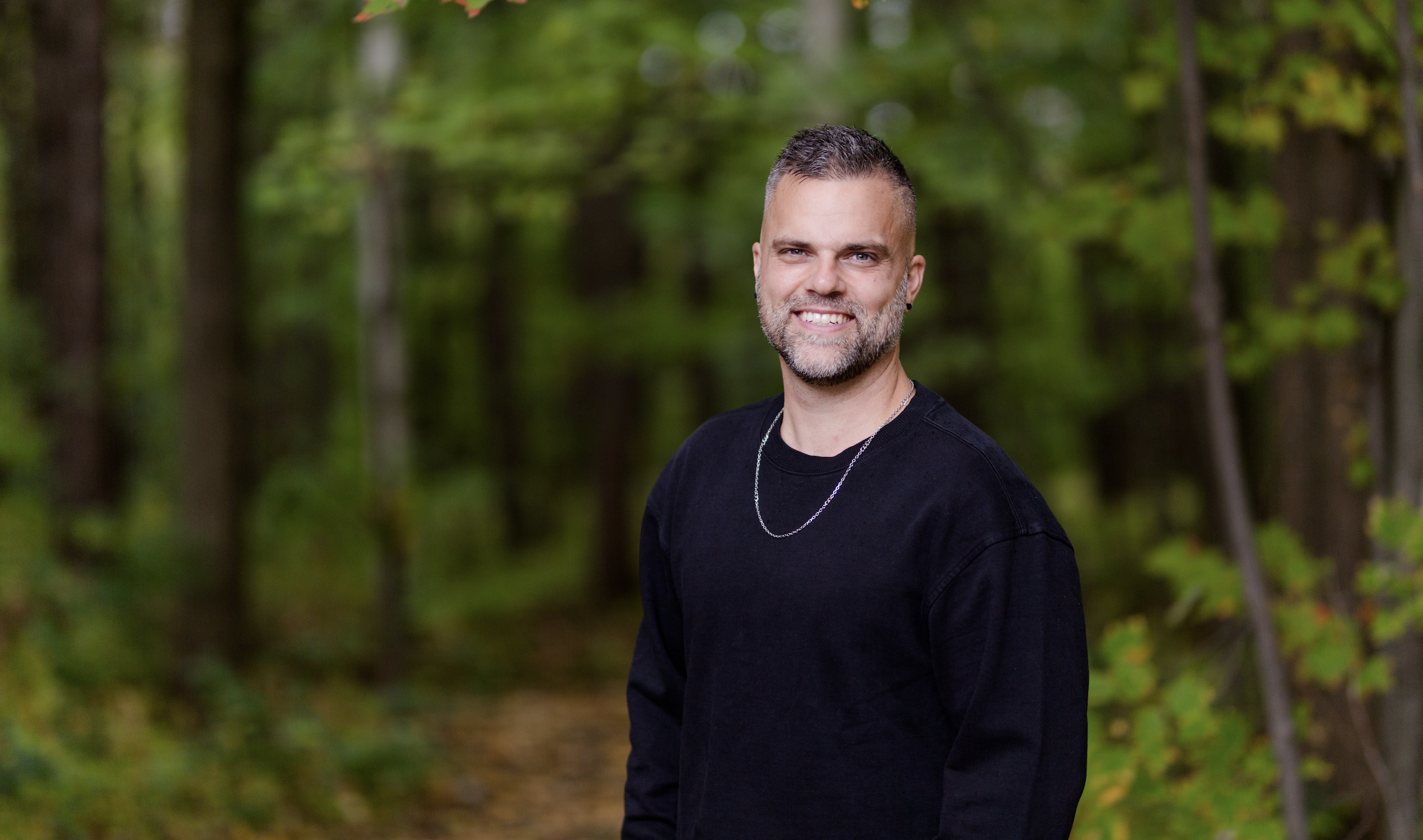 $49.99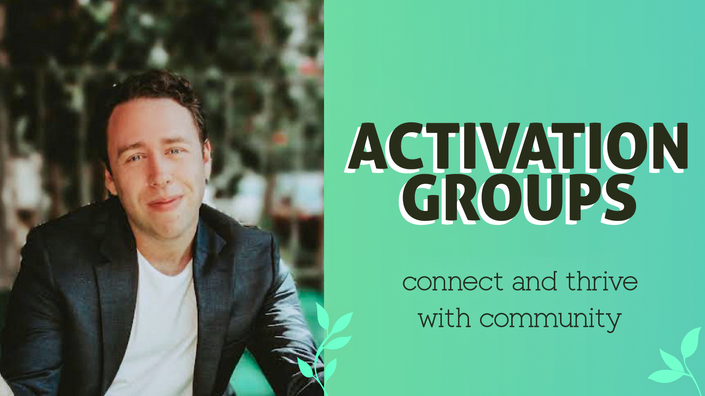 Activation Groups
Connect and Grow with Community - Every Tuesday!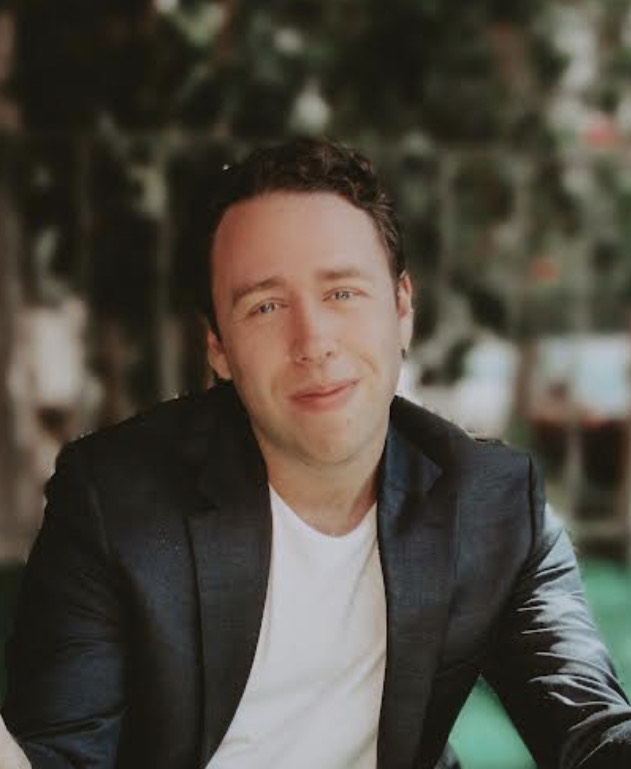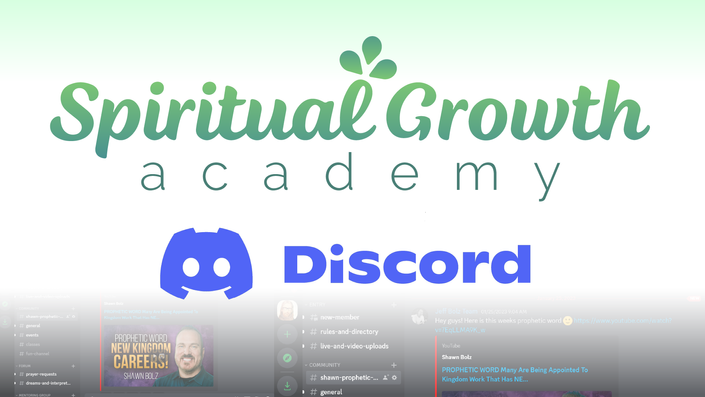 Discord Community Group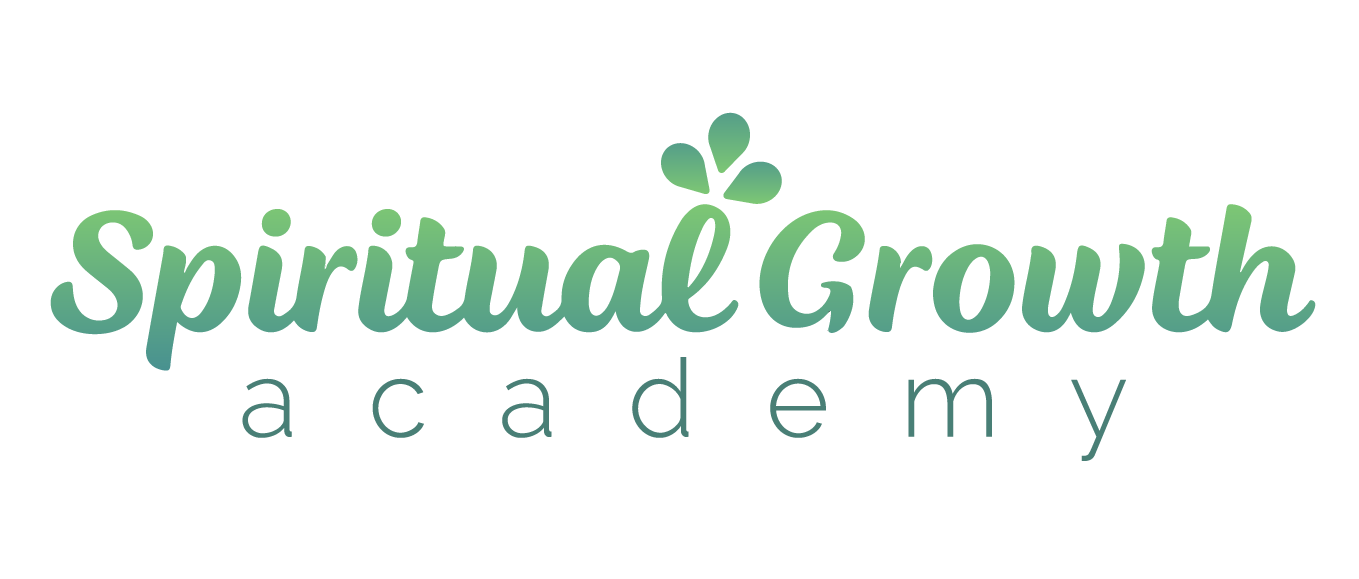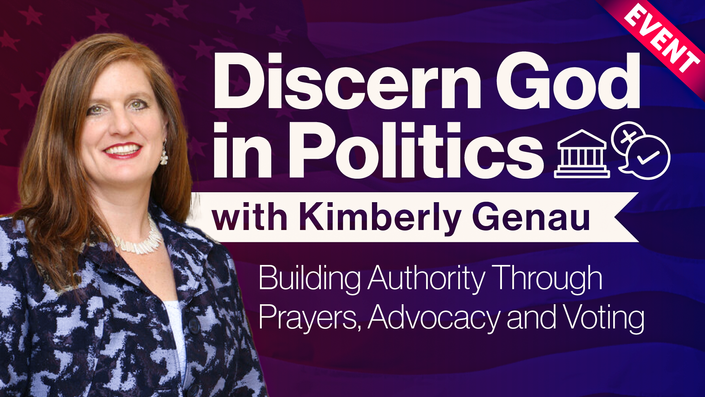 Discern God In Politics
Building Authority Through Prayers, Advocacy and Voting - Oct 2022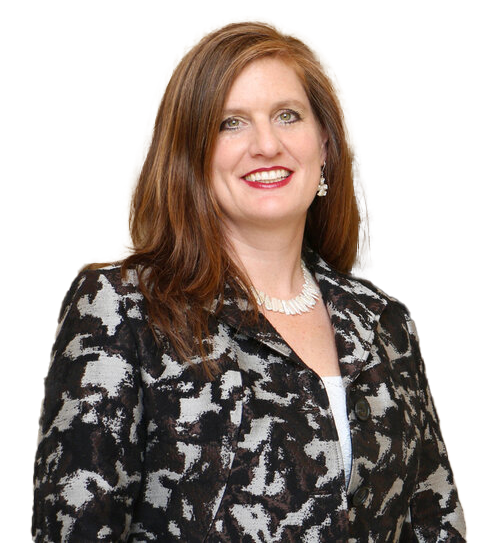 $25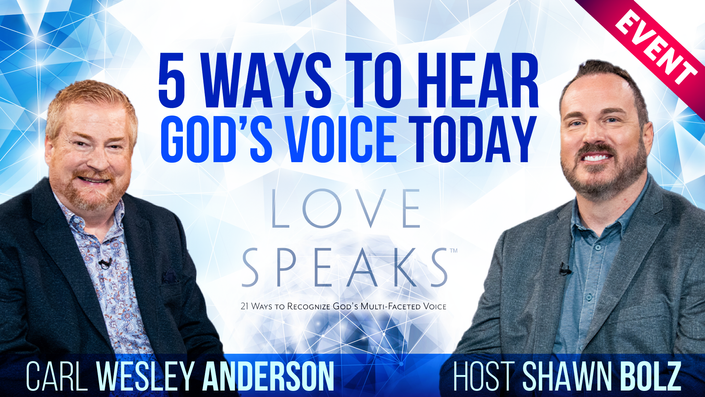 5 Ways to Hear God's Voice Today
Sept 2022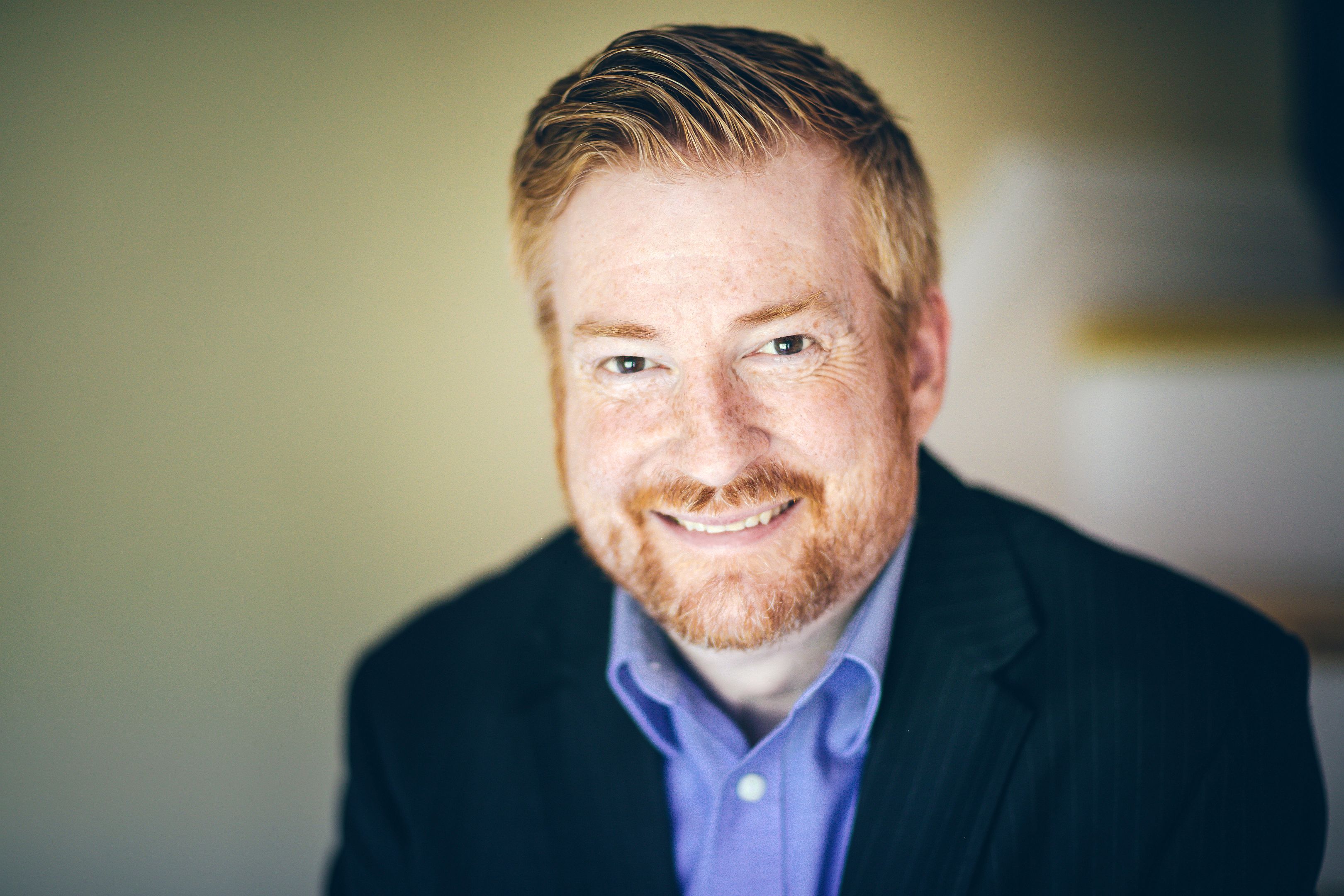 $25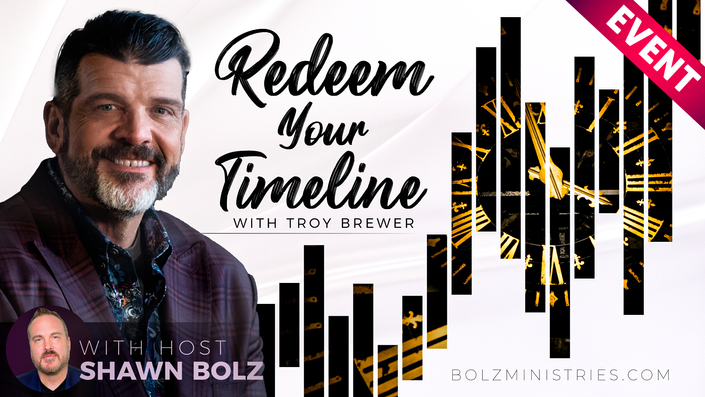 Redeem Your Timeline
Supernaturally Redeem Your Past, Miraculously Prepare Your Future! - Aug 2022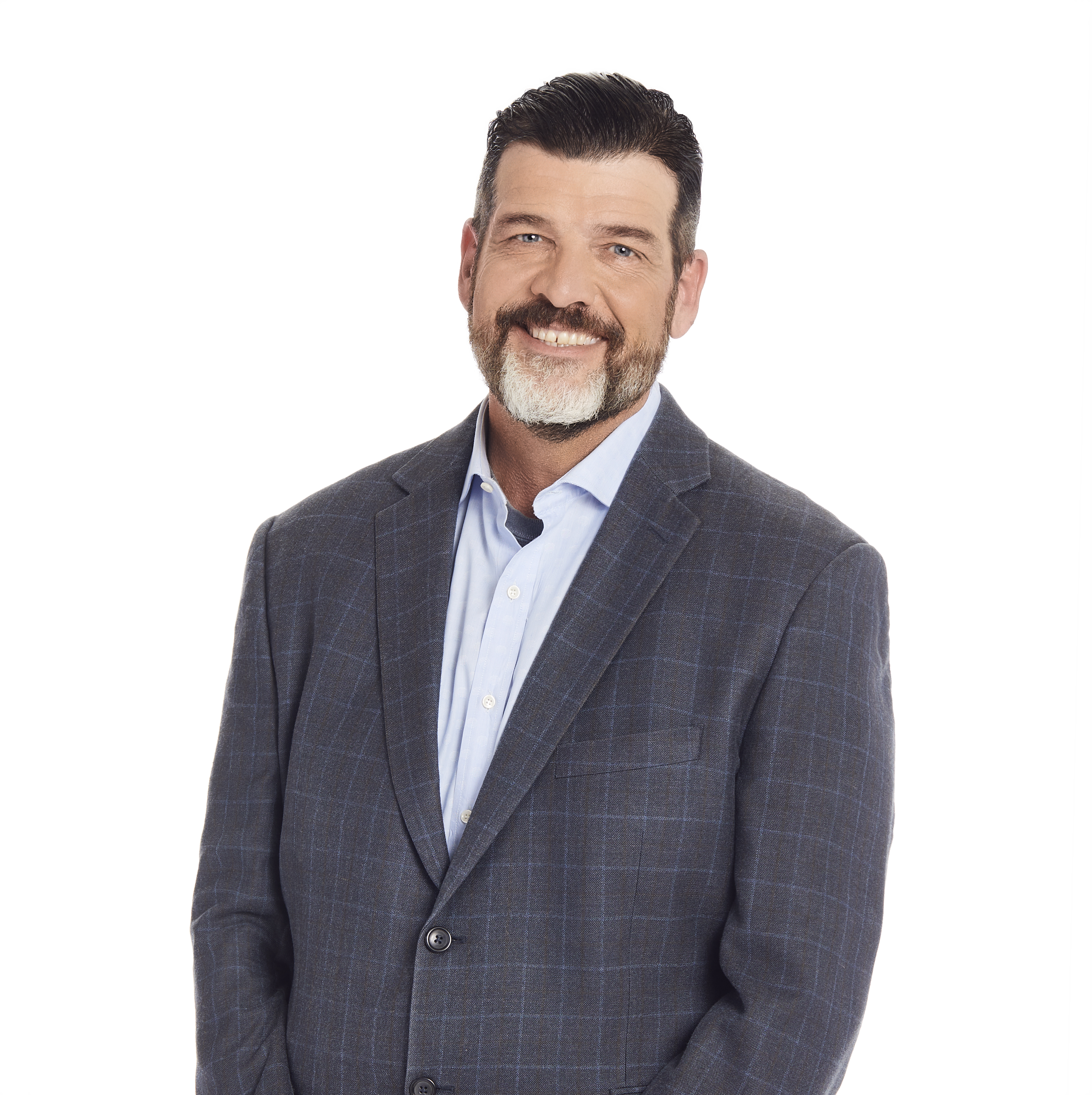 $15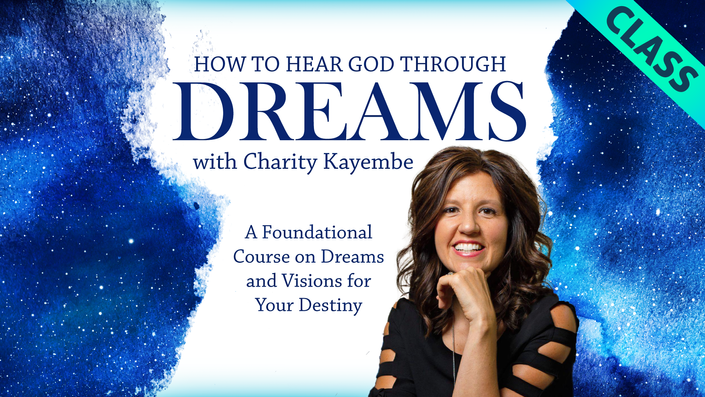 How To Hear God Through Dreams
Dreams and Visions for Your Destiny - Aug 2022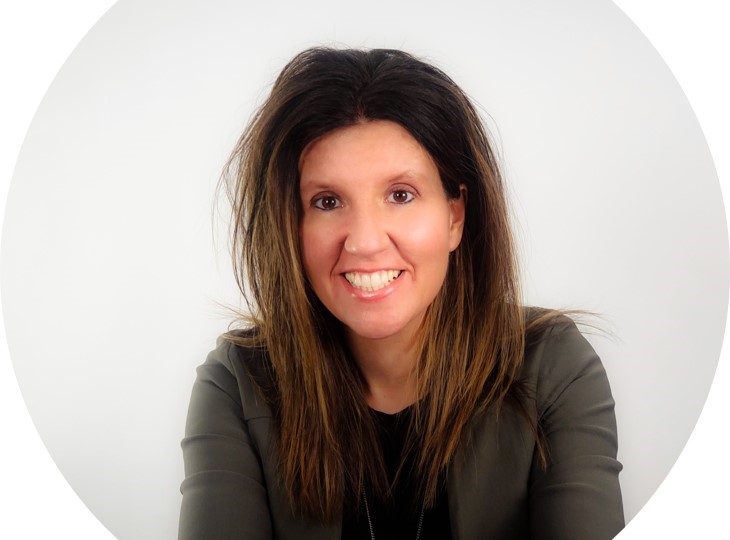 $49.99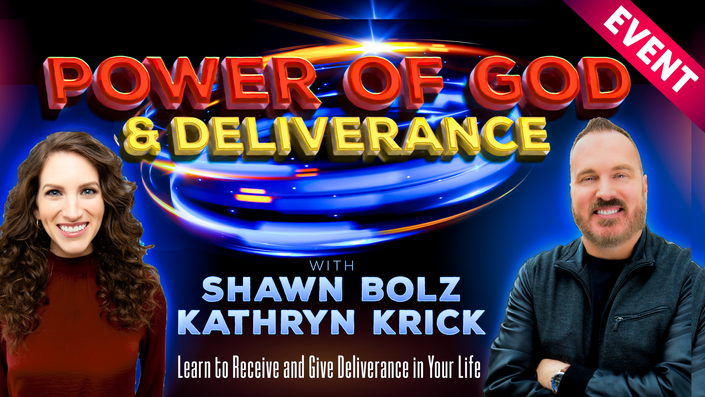 The Power Of God And Deliverance
Learn to Receive and Give Deliverance in Your Life - June 2022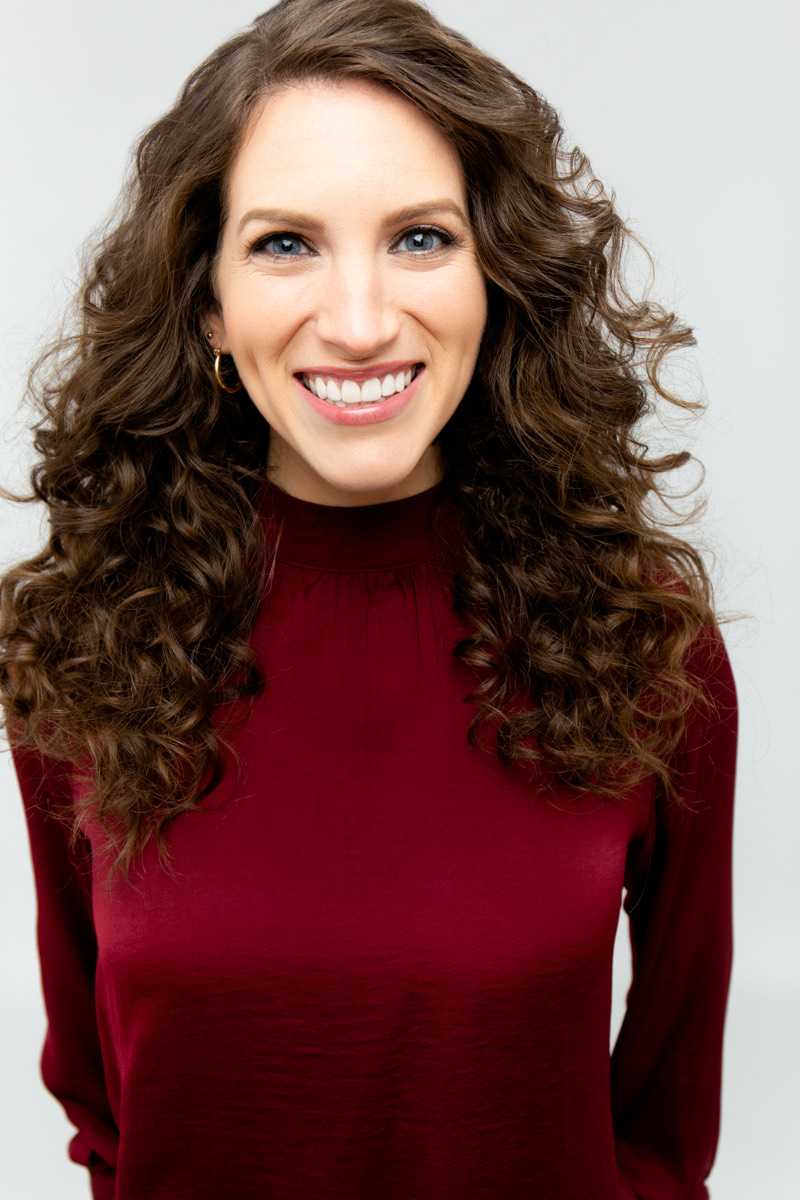 $15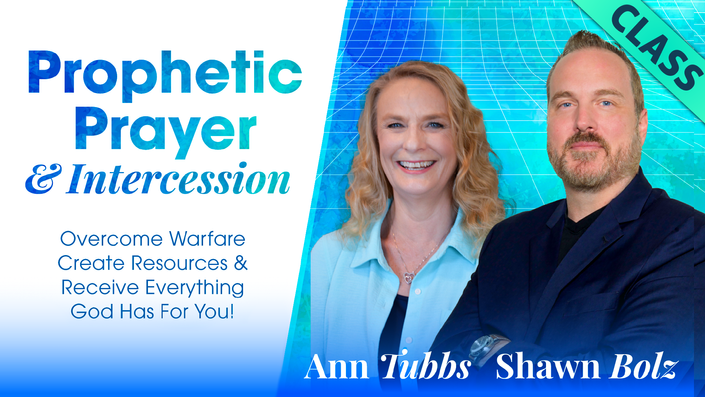 Prophetic Prayer and Intercession
Overcome Warfare, Create Resources and Receive Everything God has for You! - July 2022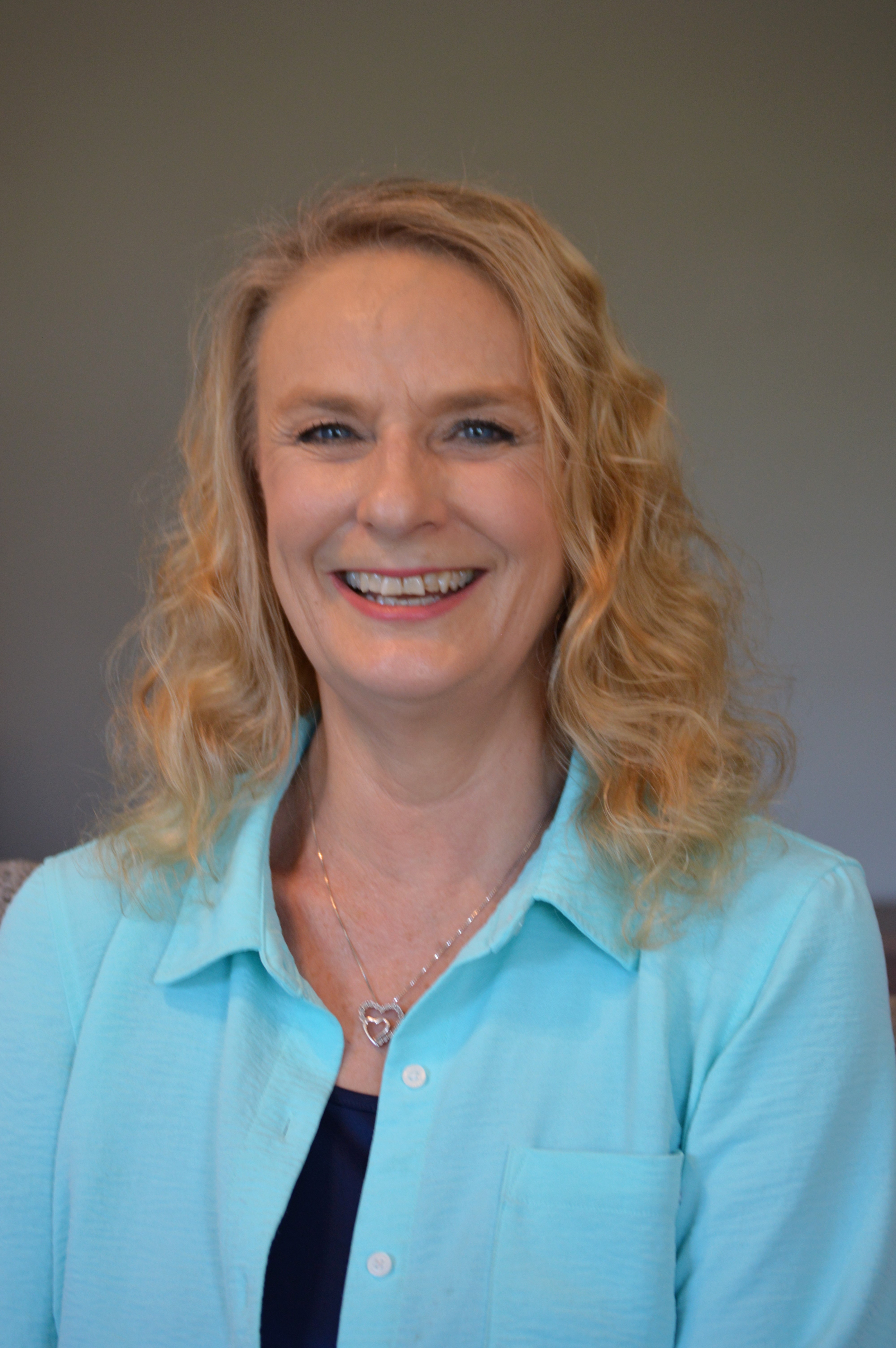 $25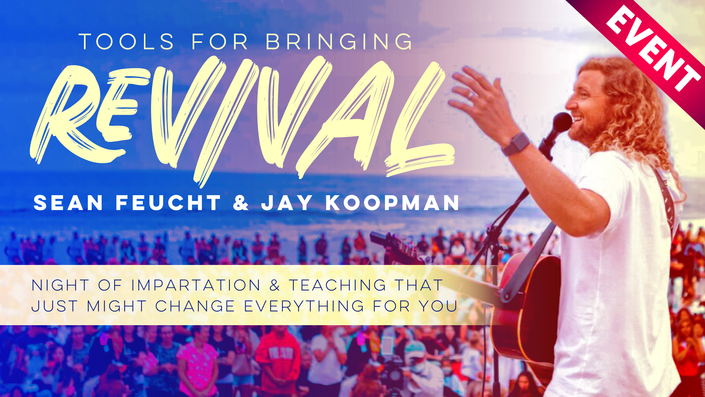 Tools for Bringing Revival
with Sean Feucht and Jay Koopman - July 2022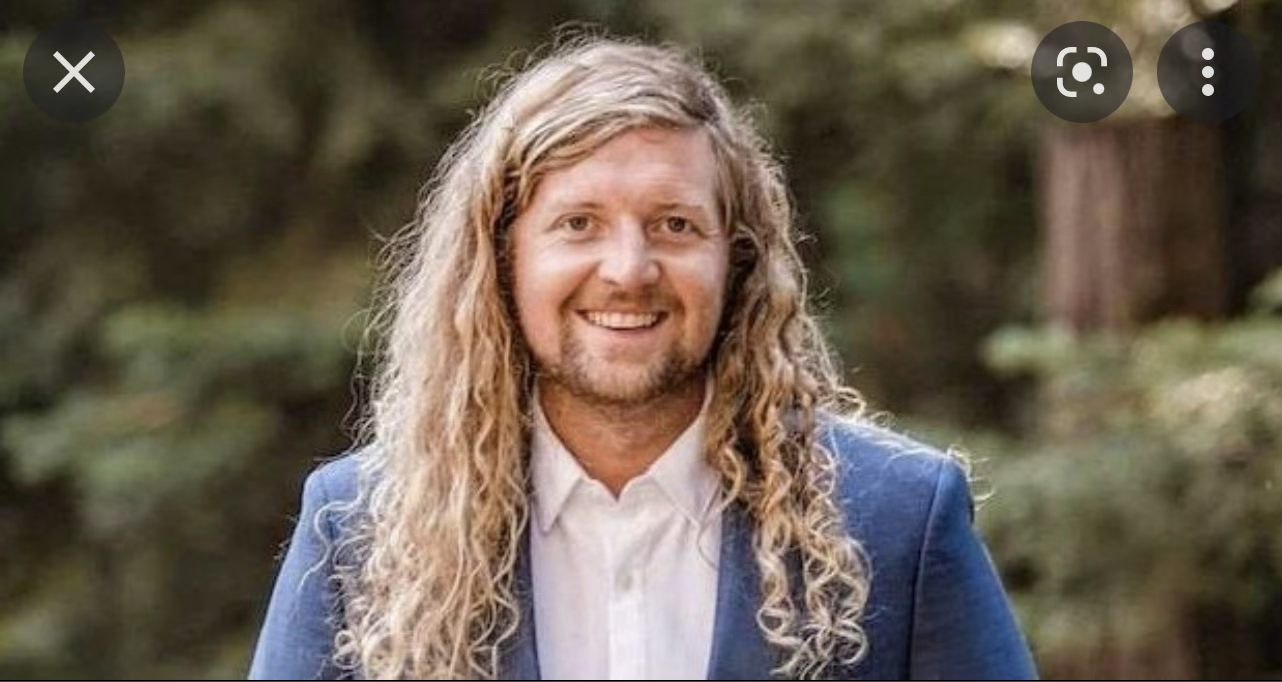 FREE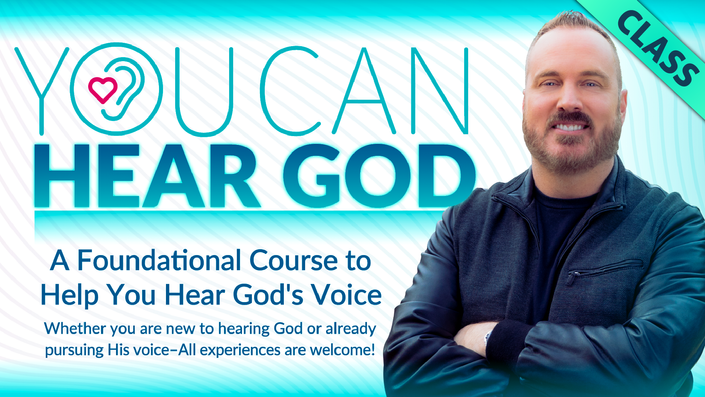 You Can Hear God
A Foundational Course To Help You Hear God's Voice! - June 2022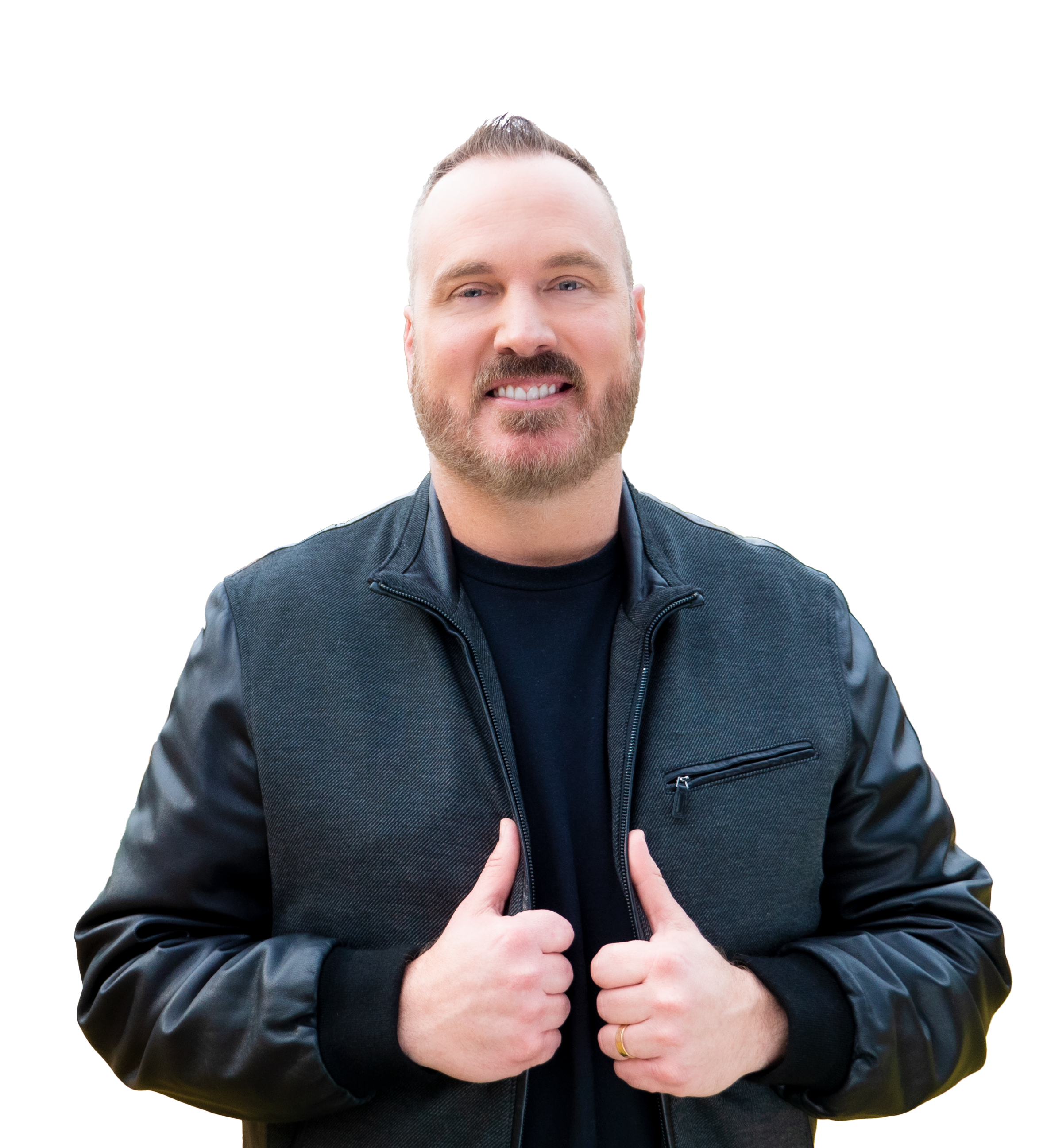 $34.99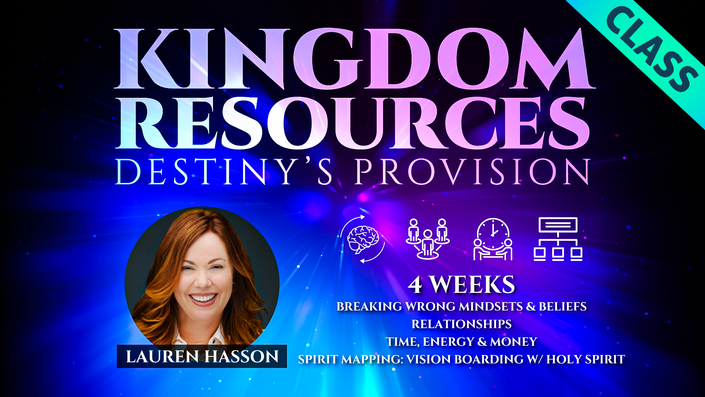 Kingdom Resources Destiny's Provisions
with Lauren Hasson - May 2022
$34.99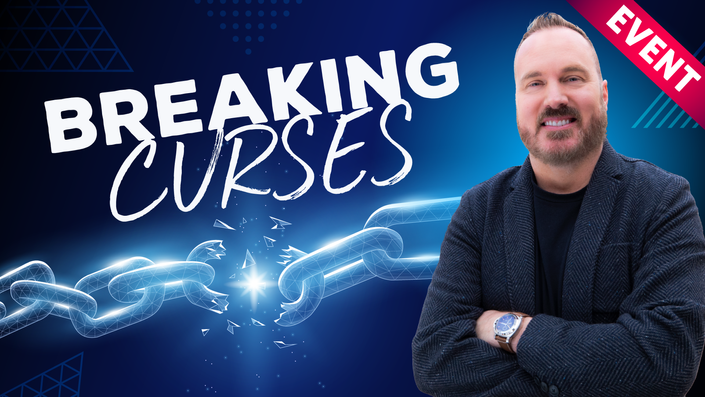 Breaking Curses - Living A Life Fully Free!
March 2022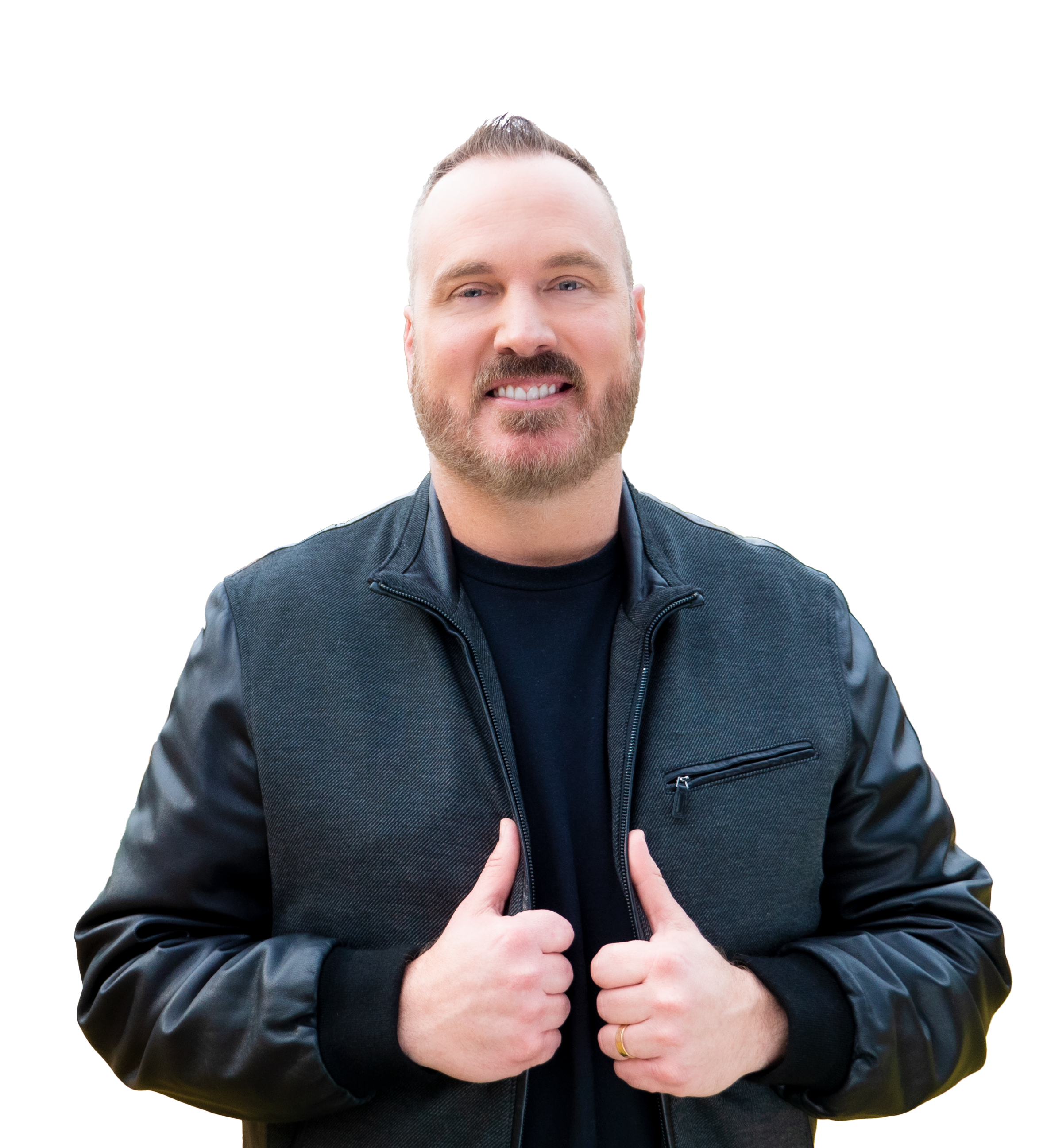 FREE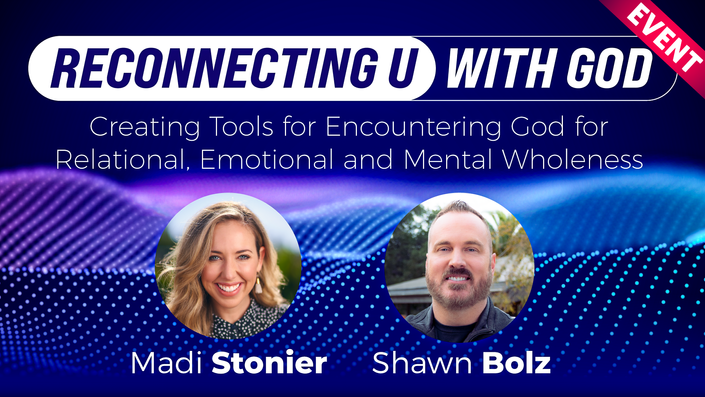 Reconnecting U With God
Creating Tools For Encountering God For Relational, Emotional and Mental Wholeness - May 2022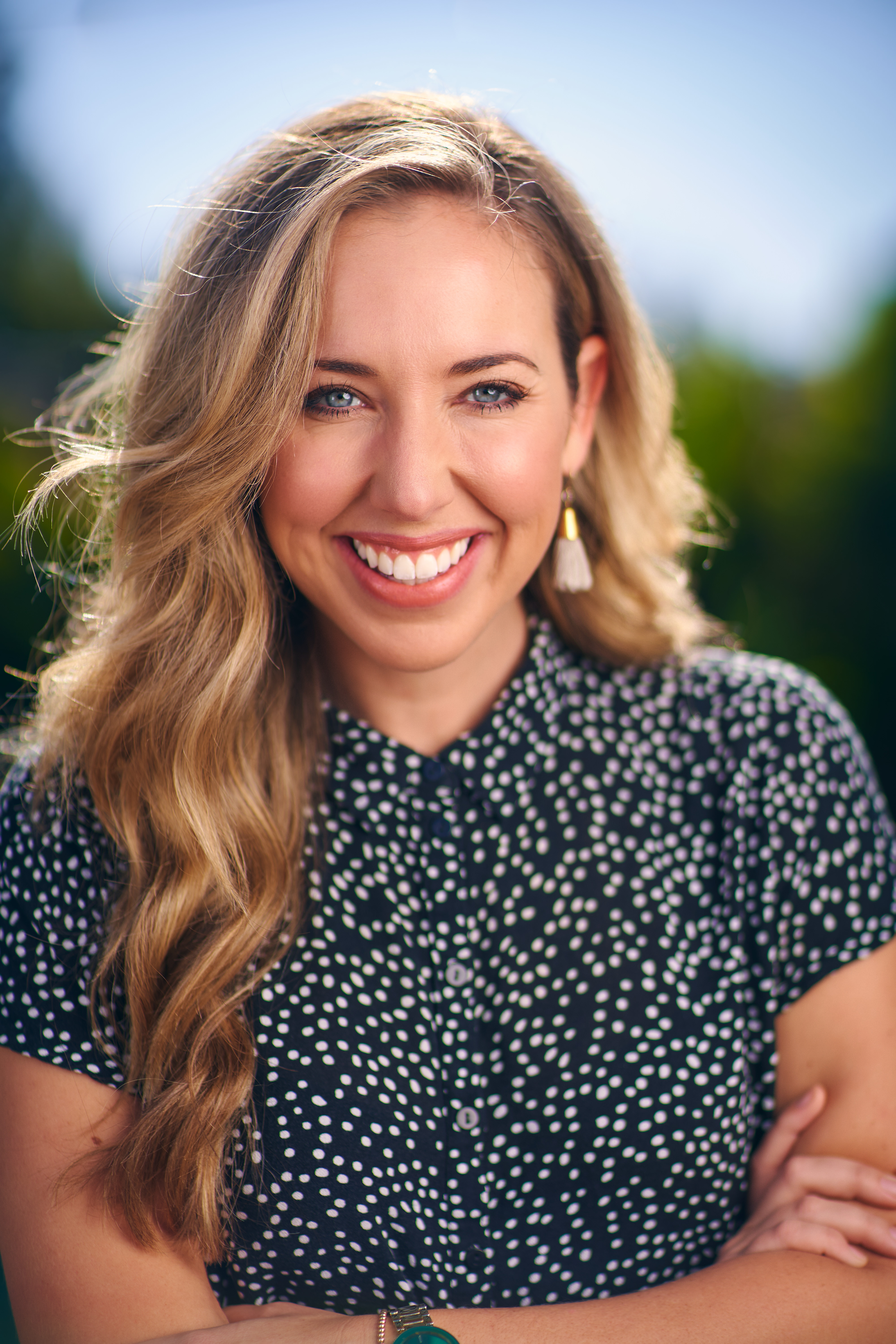 FREE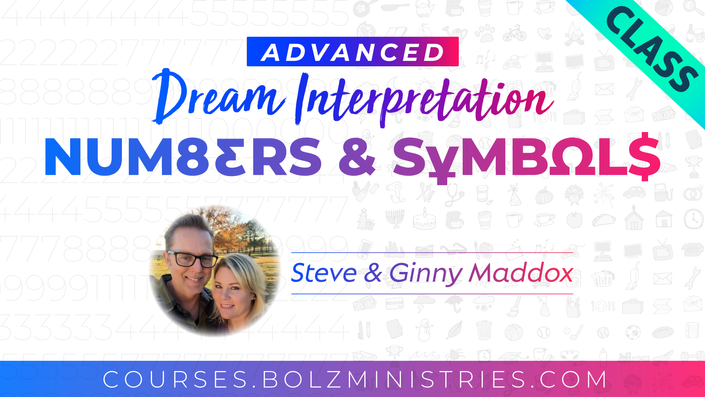 Advanced Dream Interpretation - Numbers and Symbols
with Steve and Ginny Maddox - March 2022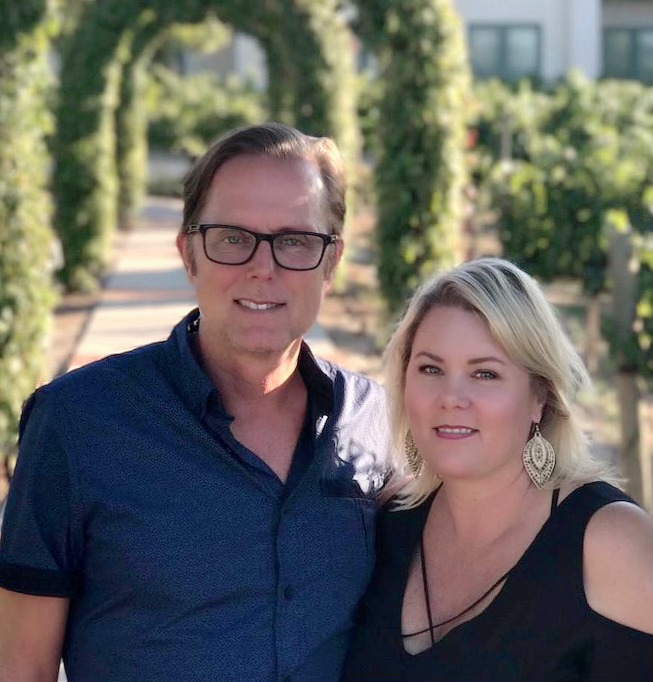 $34.99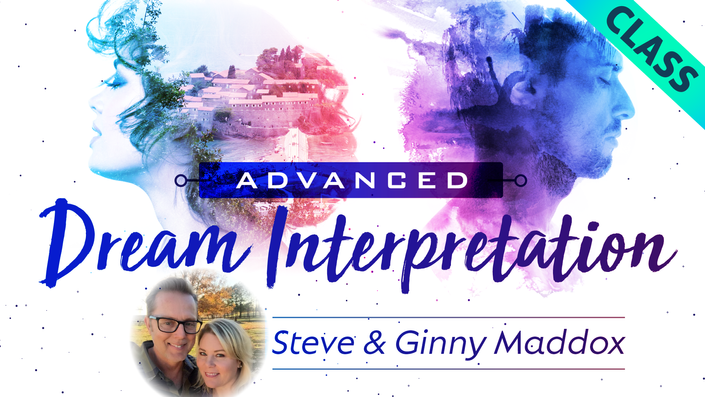 Advanced Dream Interpretation
with Shawn Bolz, Steve and Ginny Maddox - July 2021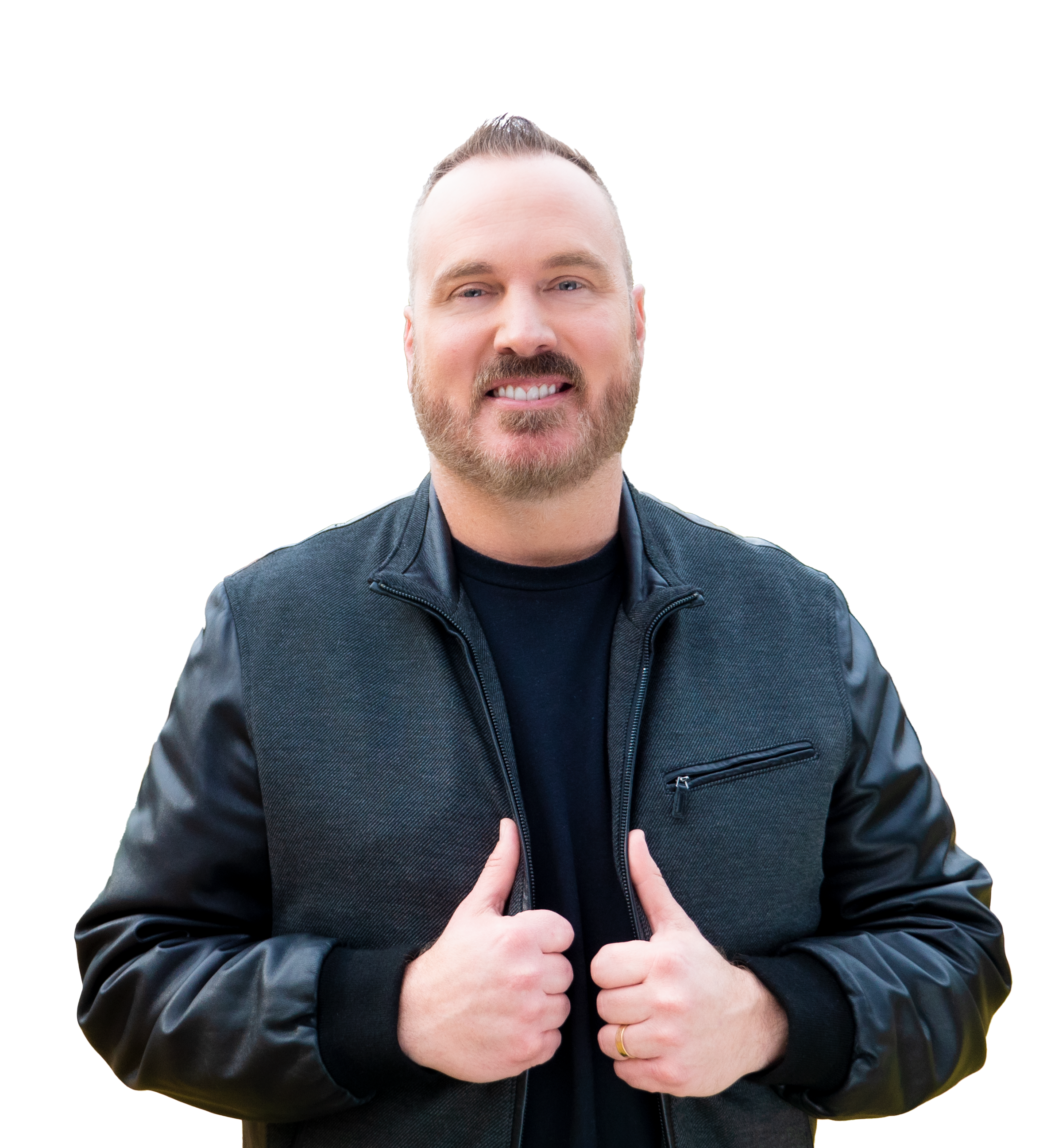 $34.99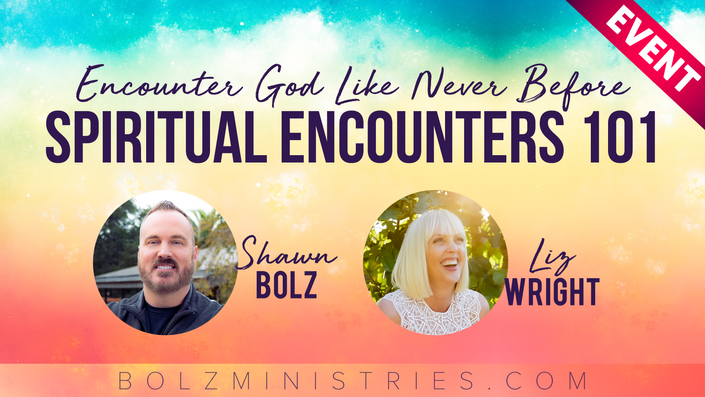 Spiritual Encounters 101
with Shawn Bolz and Liz Wright - April 2022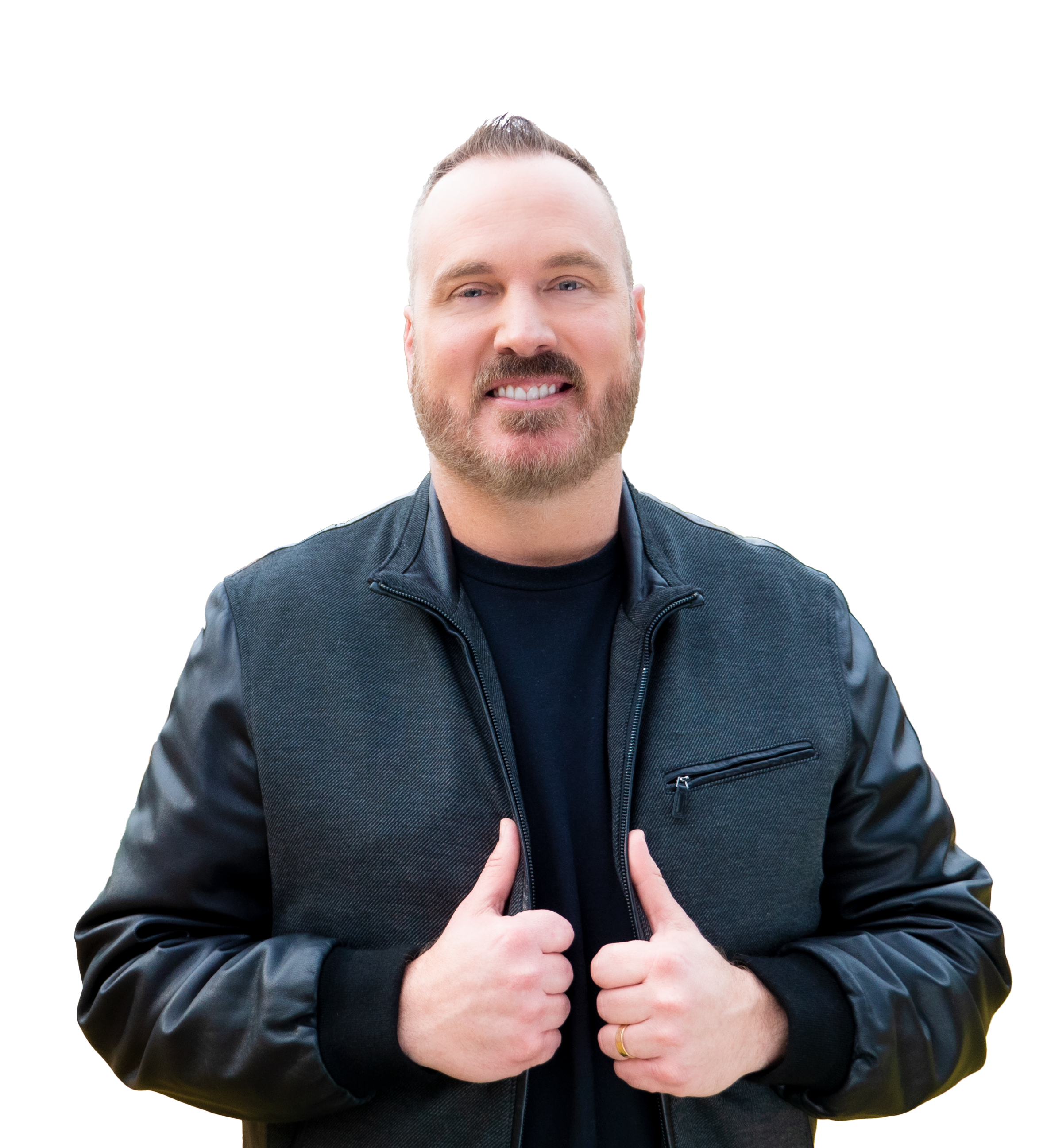 FREE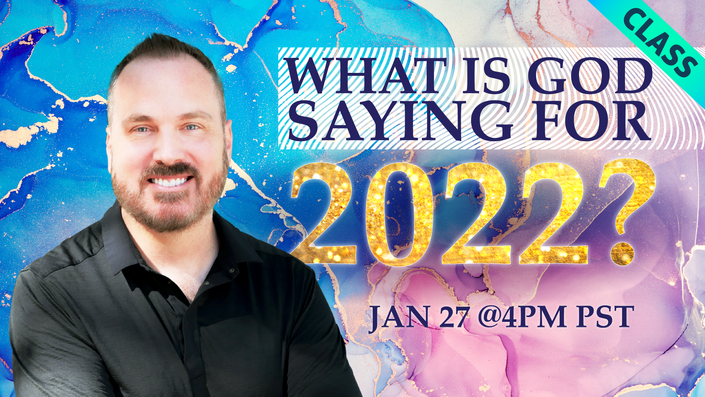 What Is God Saying For 2022?
with Shawn Bolz - Feb. 2022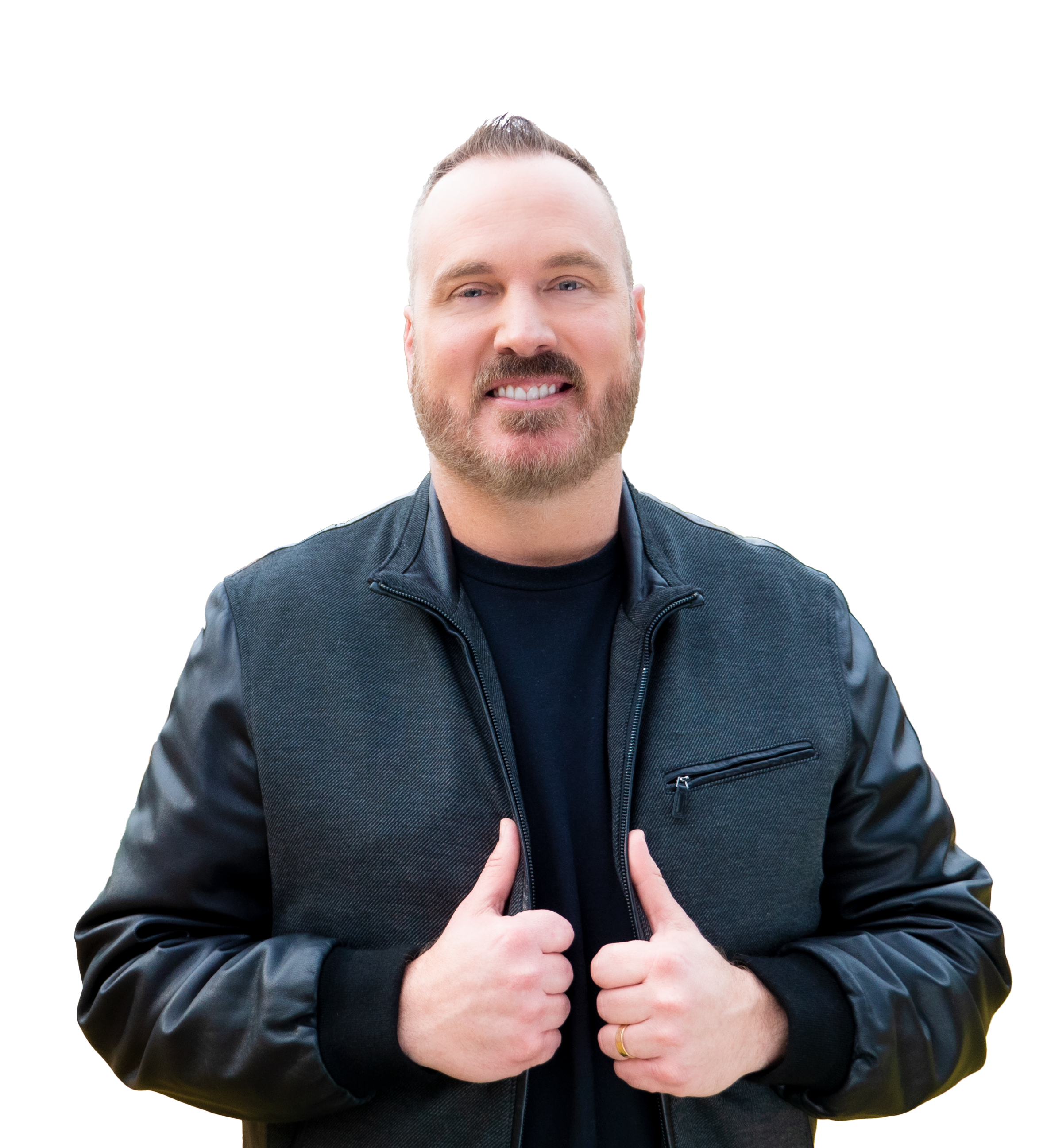 FREE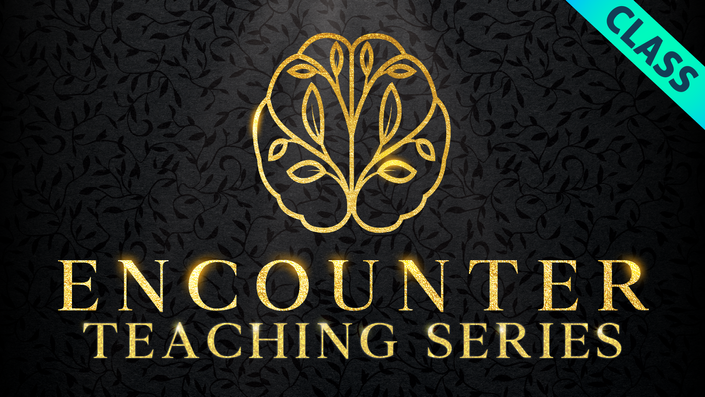 Encounter Teaching Series
with Shawn Bolz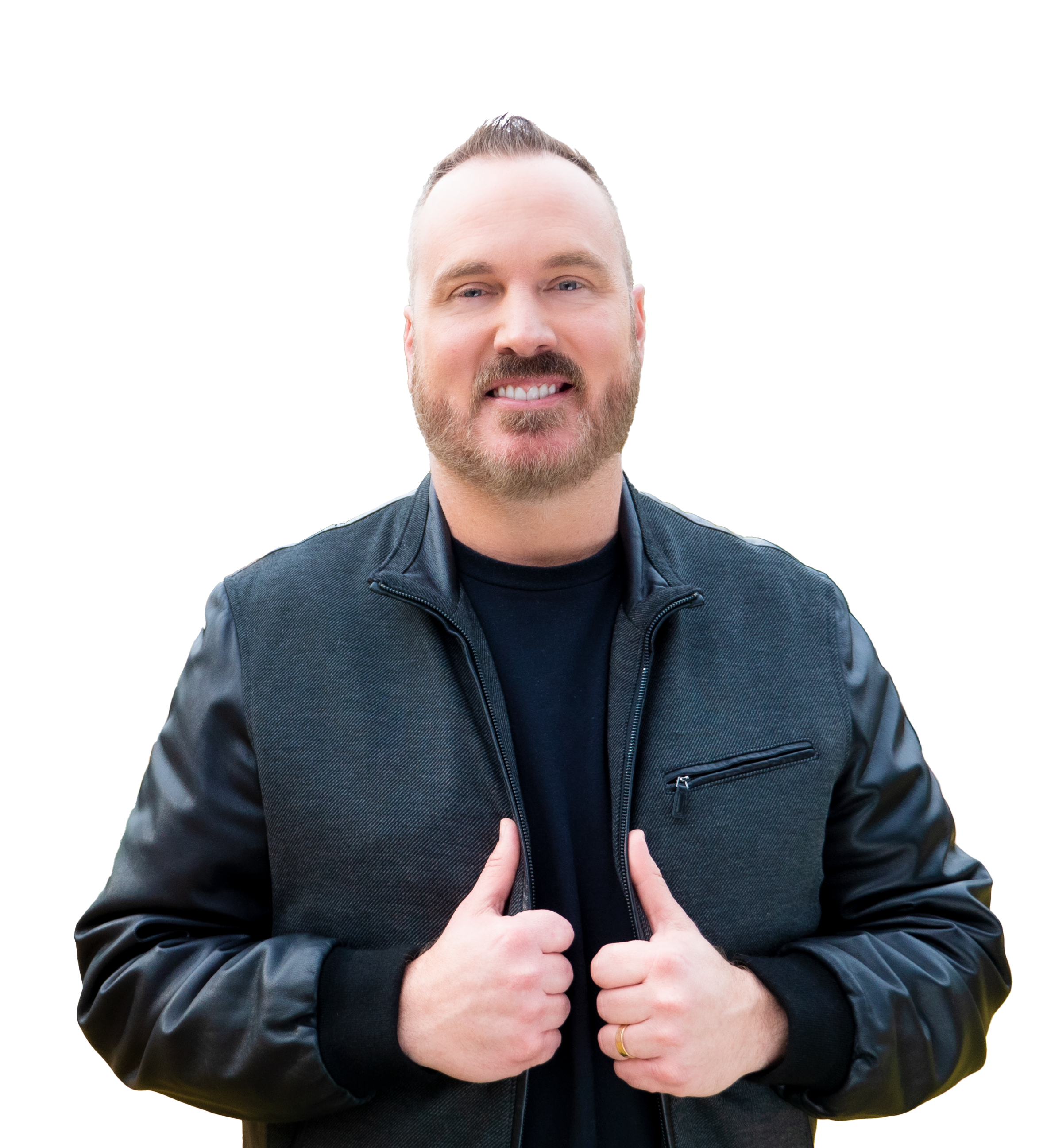 $28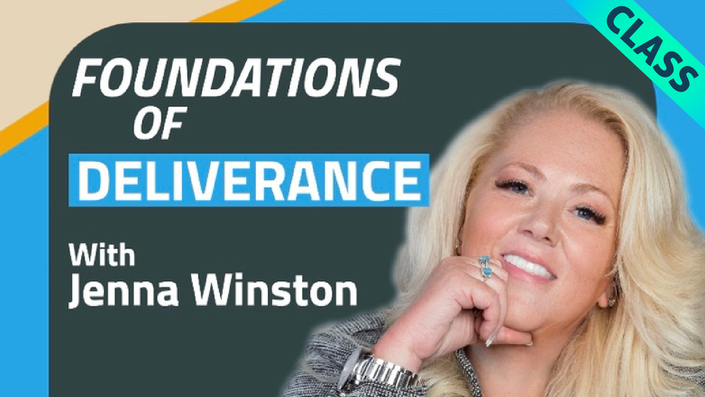 Foundations of Deliverance
with Jenna Winston - Sept 2021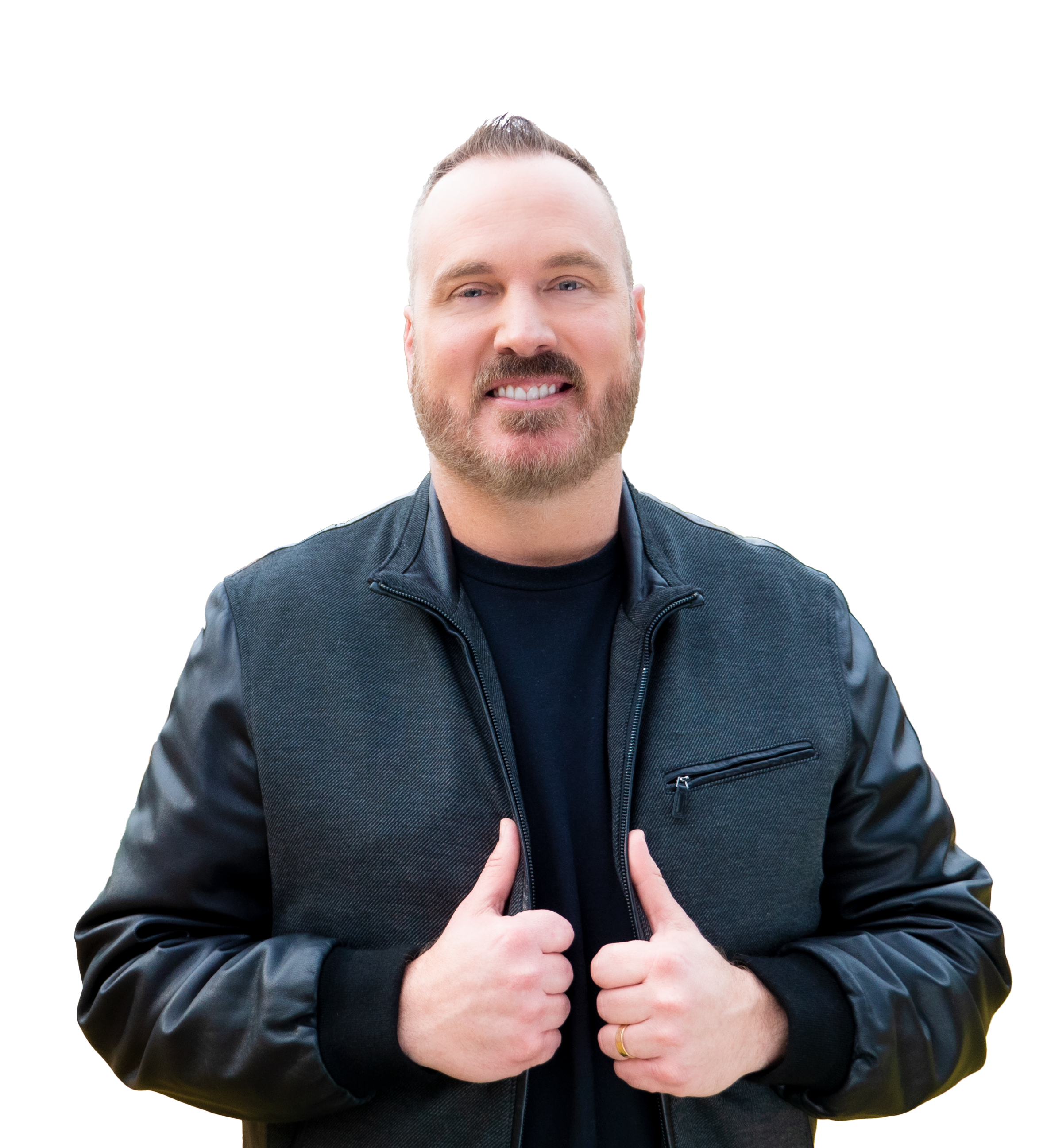 $49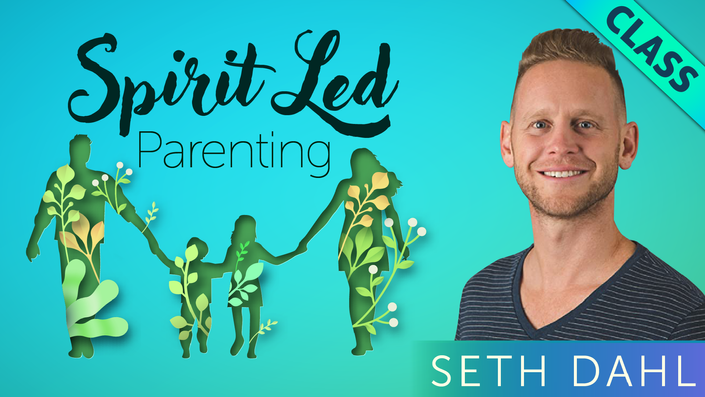 Spirit Led Parenting
with Seth Dahl - Feb 2022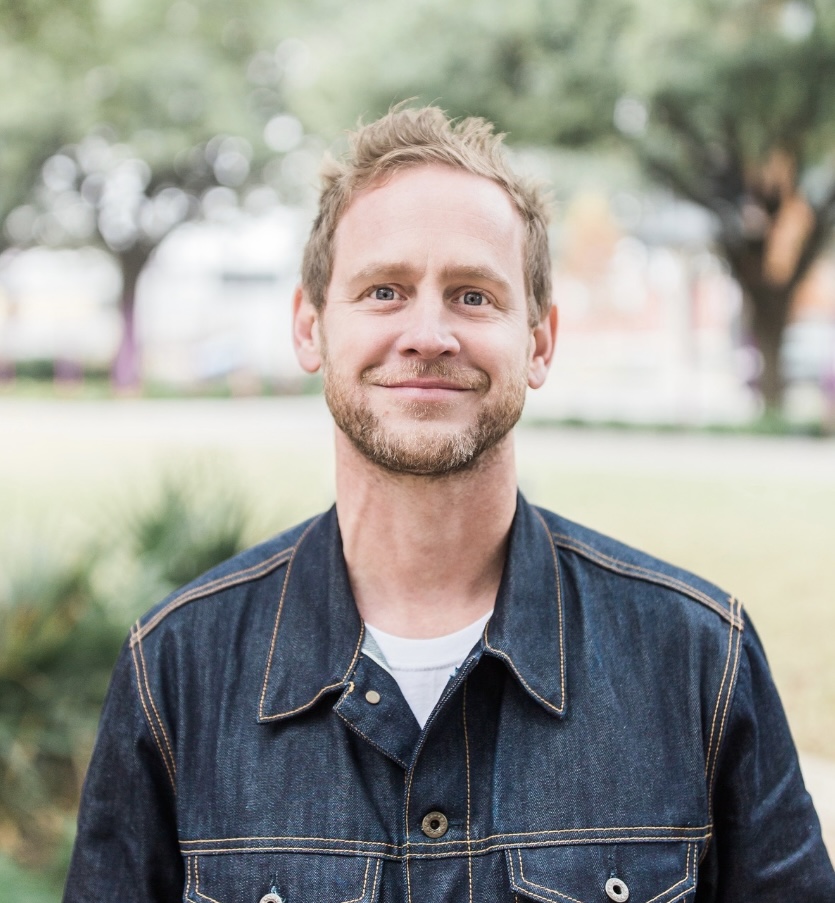 $29.99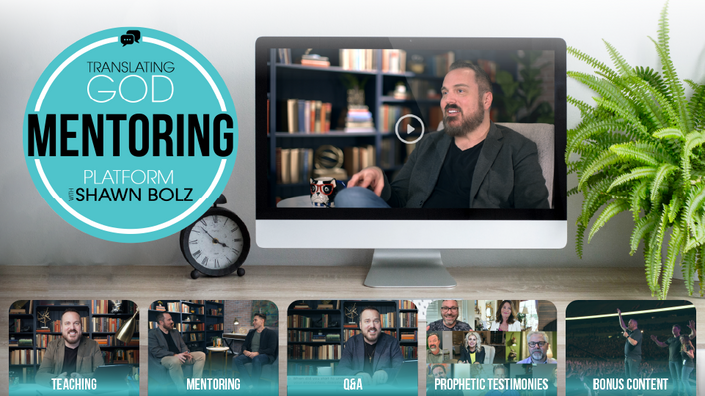 Translating God Mentoring Platform
Weekly Online Mentoring with Shawn Bolz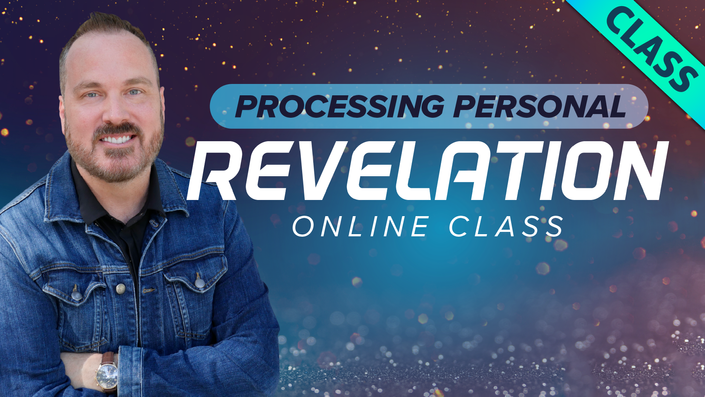 Processing Personal Revelation
with Shawn Bolz - Oct 2021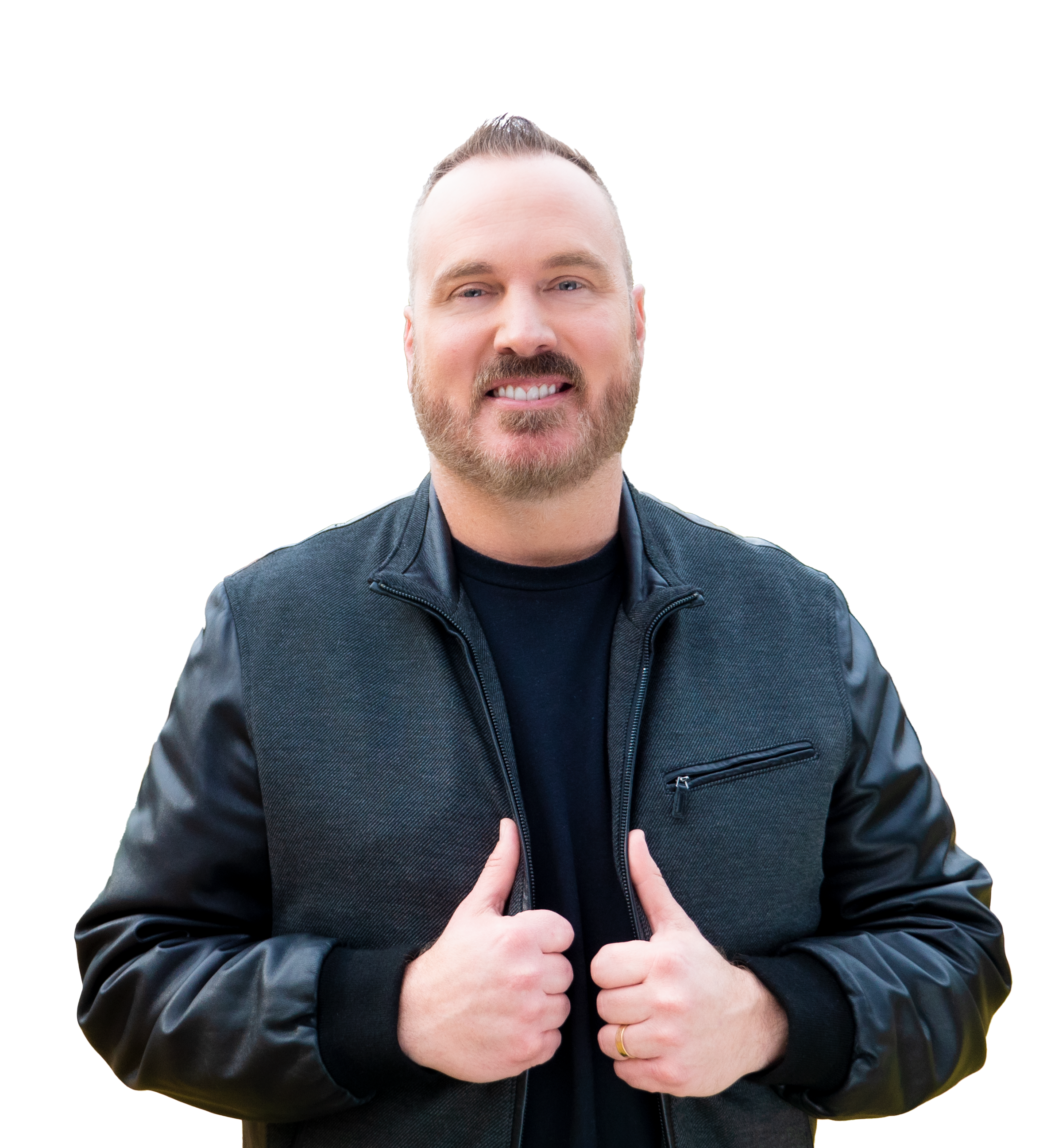 $49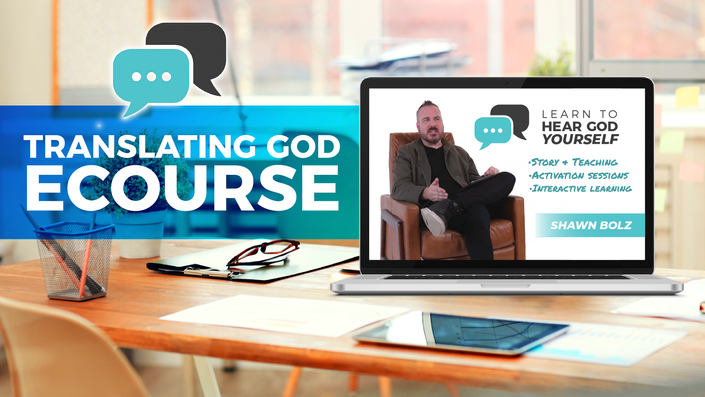 Translating God
Hearing God's Voice for Yourself and The World Around You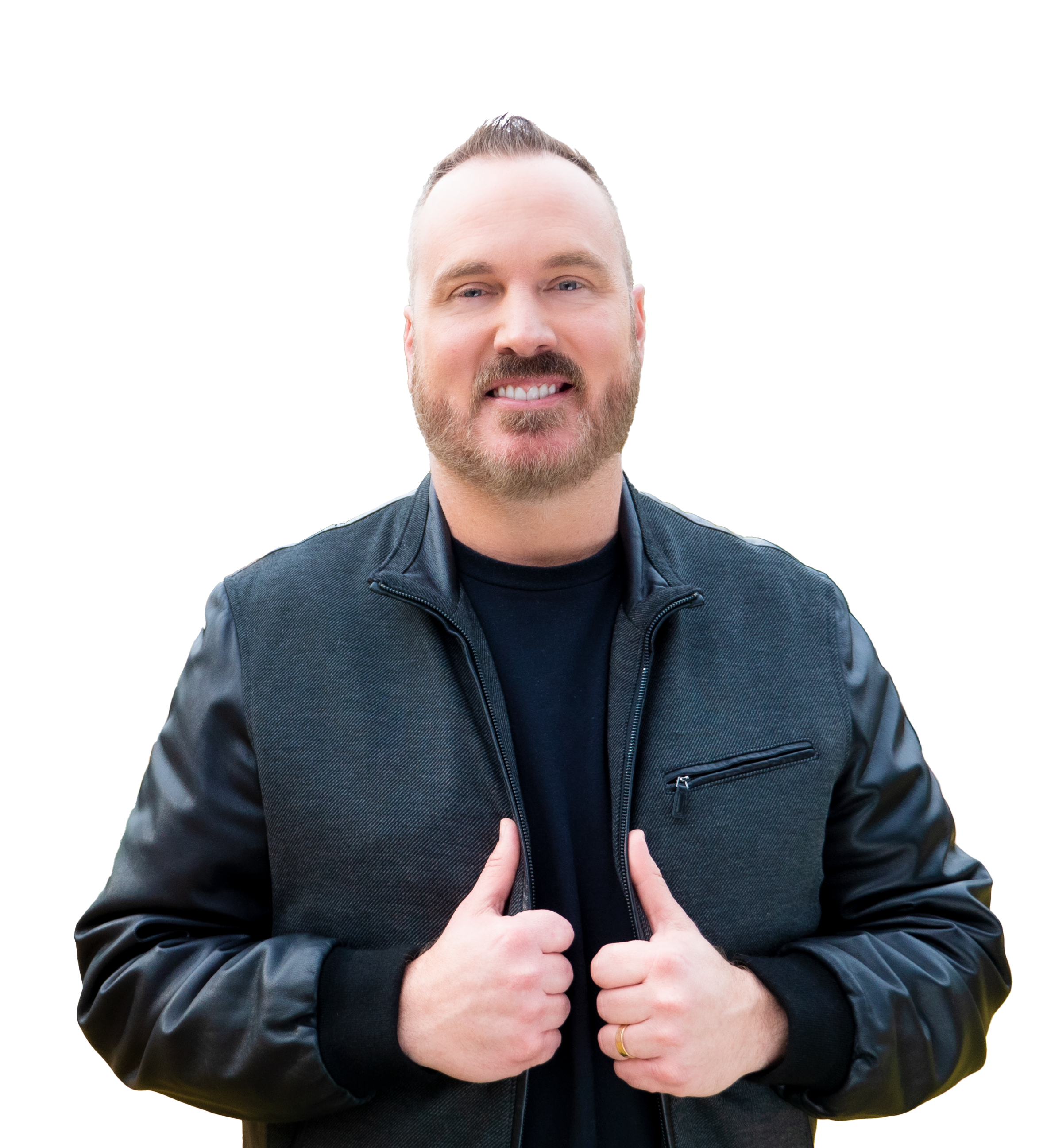 $25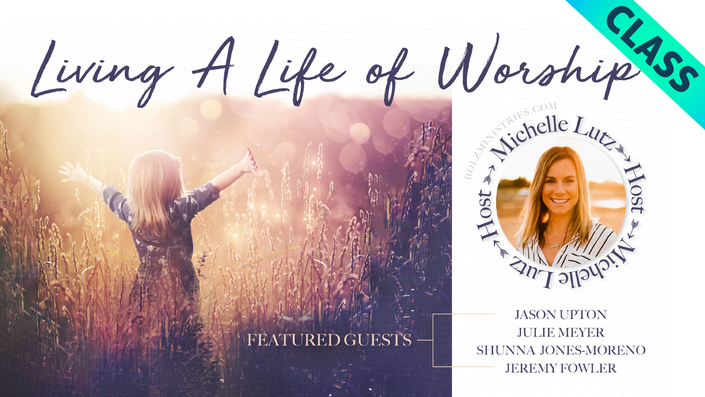 Living A Life of Worship
with Shawn Bolz and Michelle Lutz - Jan 2022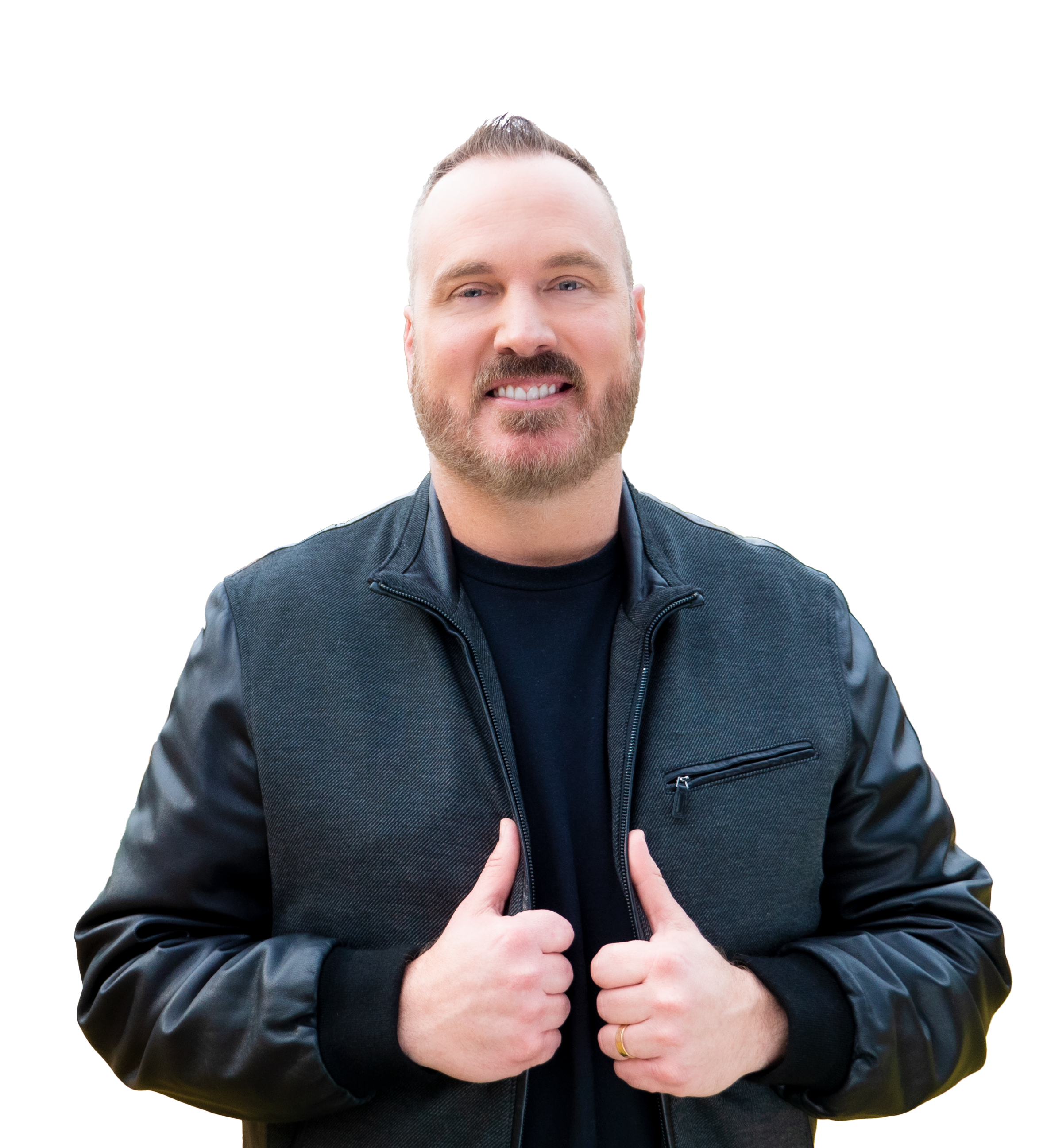 $29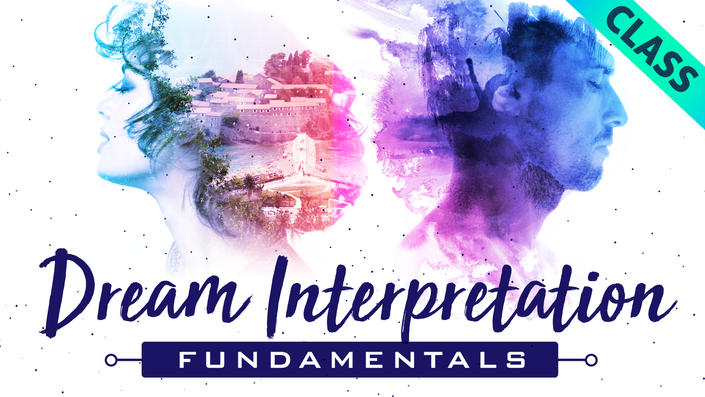 Dream Interpretation Fundamentals
with Shawn Bolz, Barry Hickenbottom and Steve Maddox - April 2021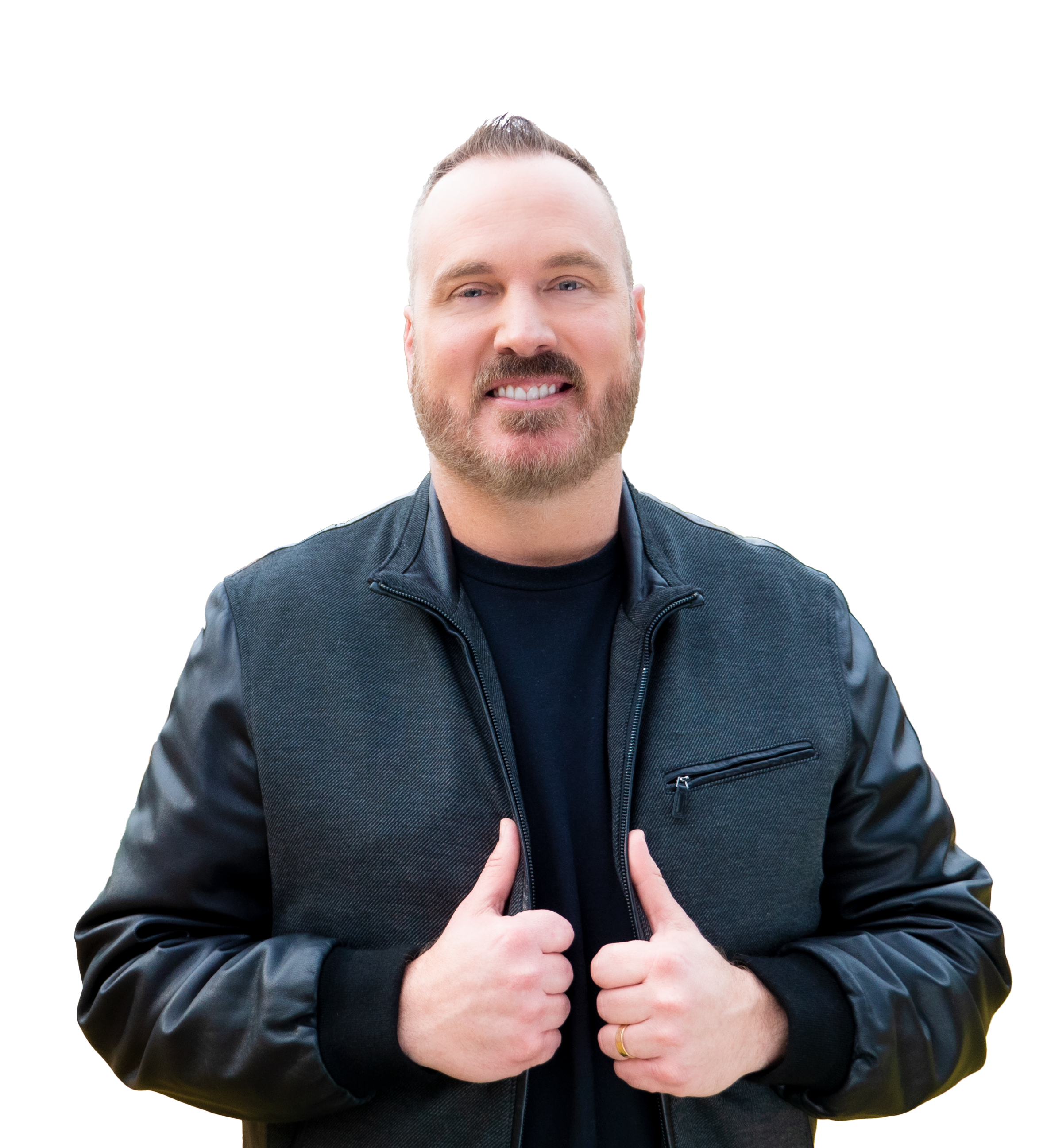 $19
Building Your Career and Business with God
with Shawn Bolz and Bob Hasson - Dec 2021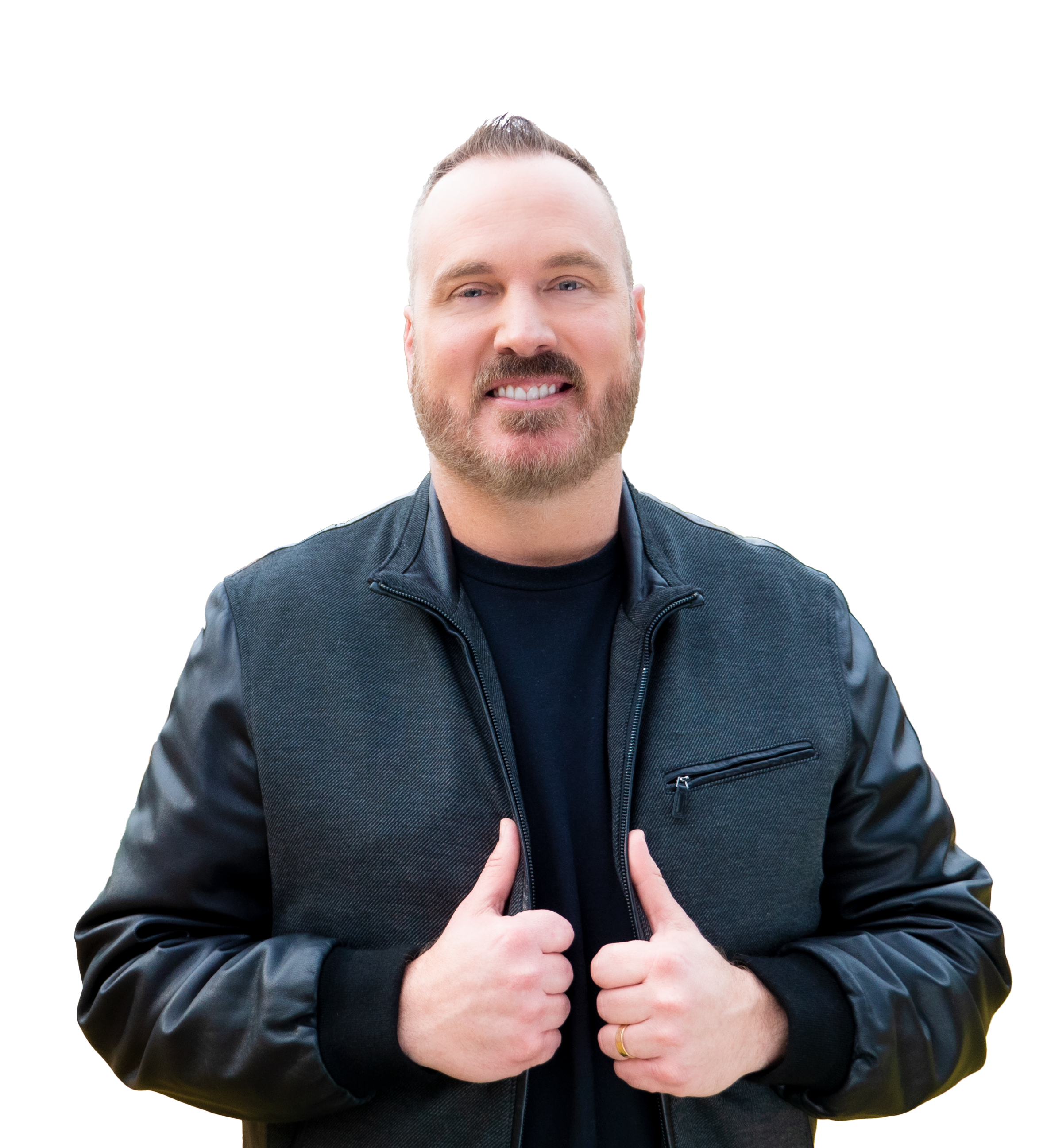 $35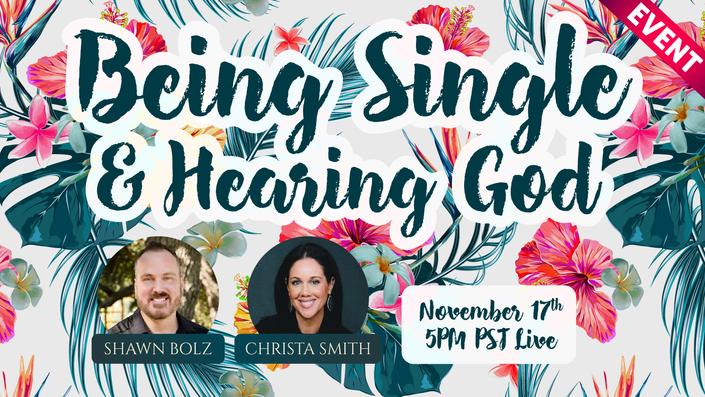 Being Single and Hearing God
with Shawn Bolz and Christa Smith - Nov 2021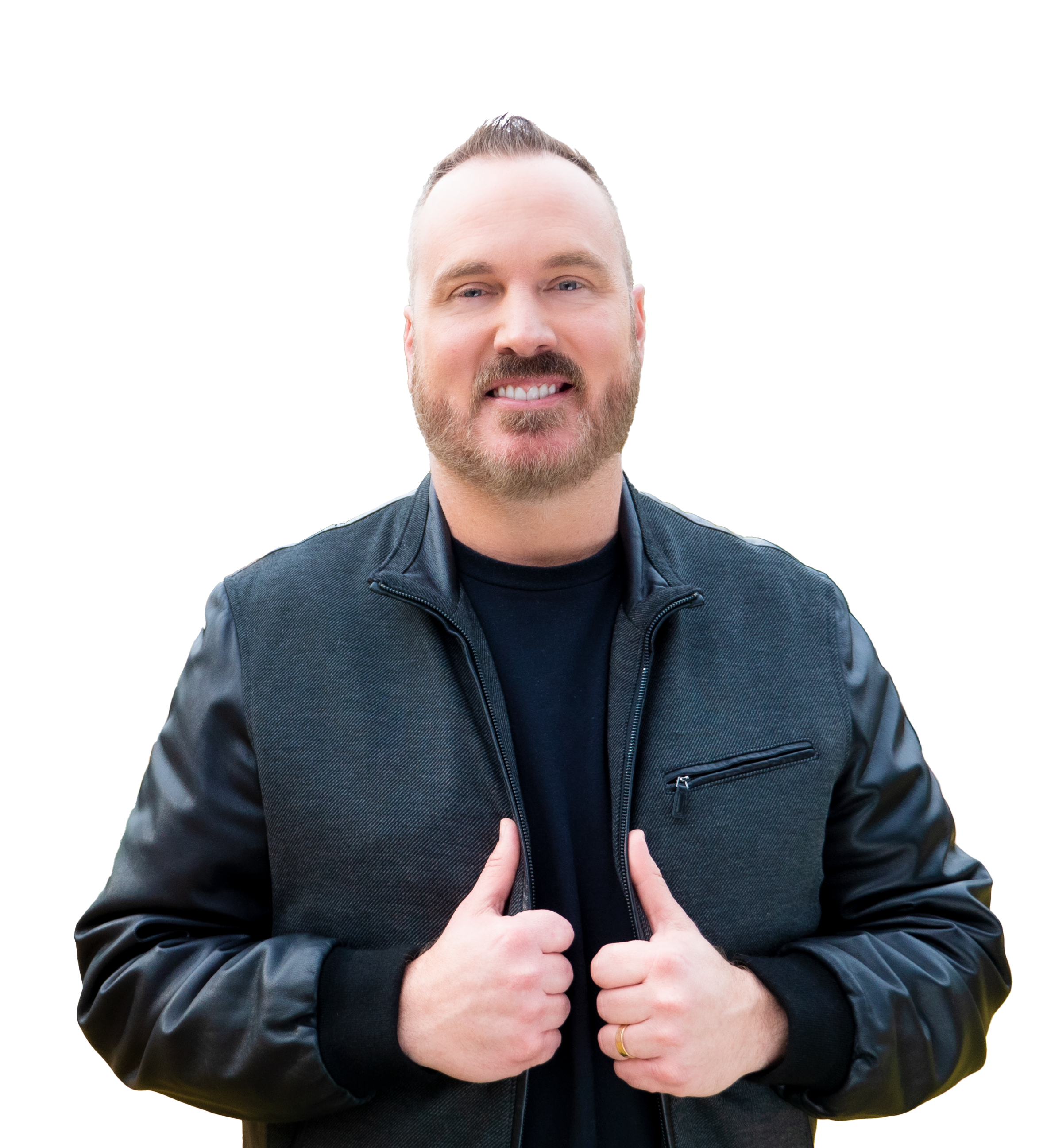 $19.95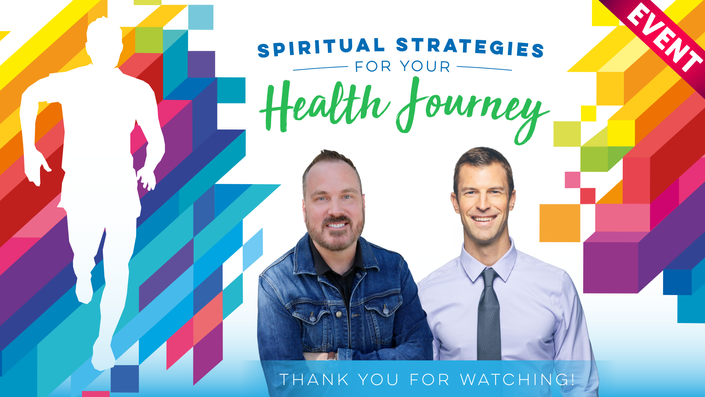 Spiritual Strategies for Your Health Journey
with Shawn Bolz and Dr. Josh Axe - Dec 2021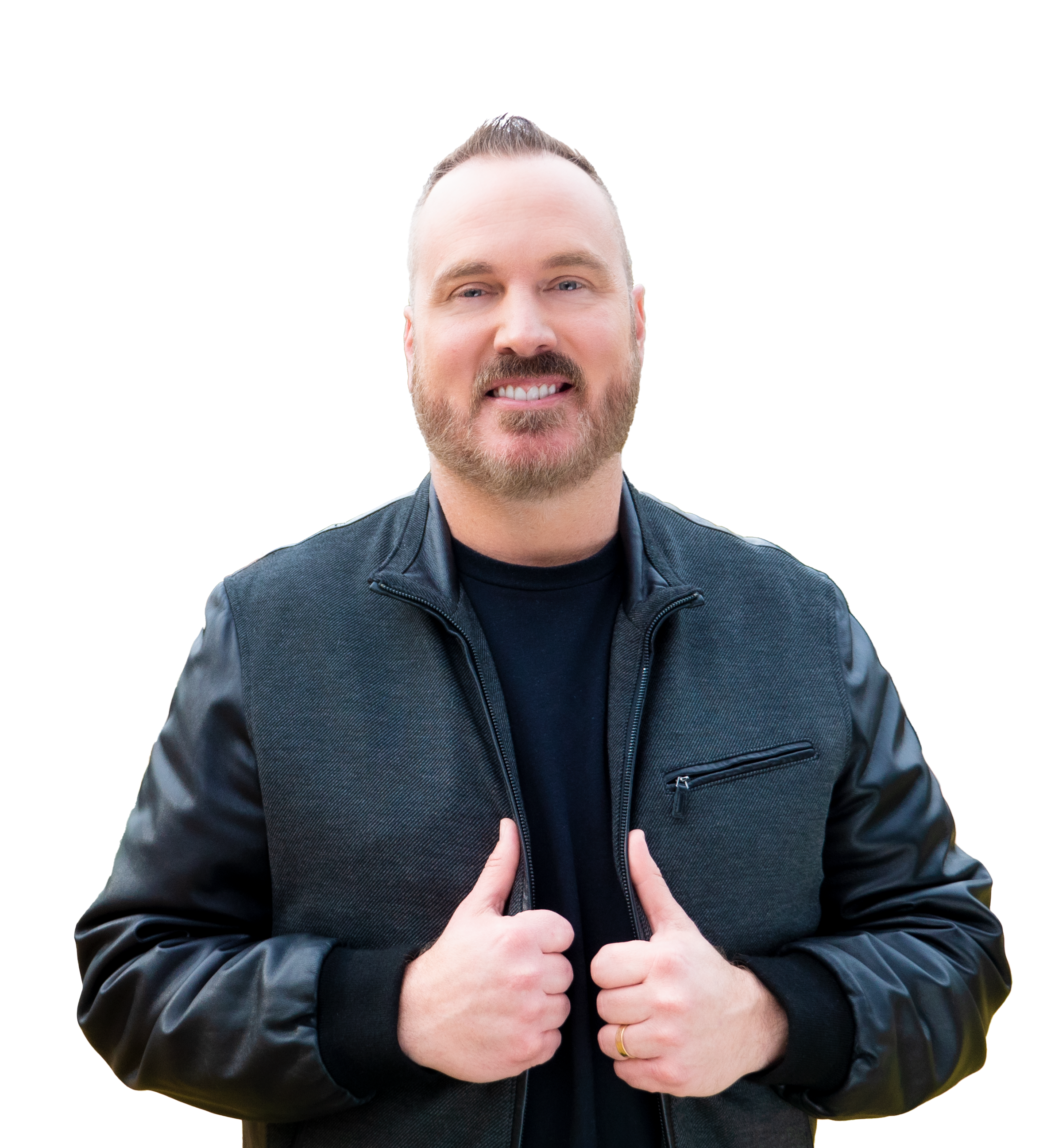 $29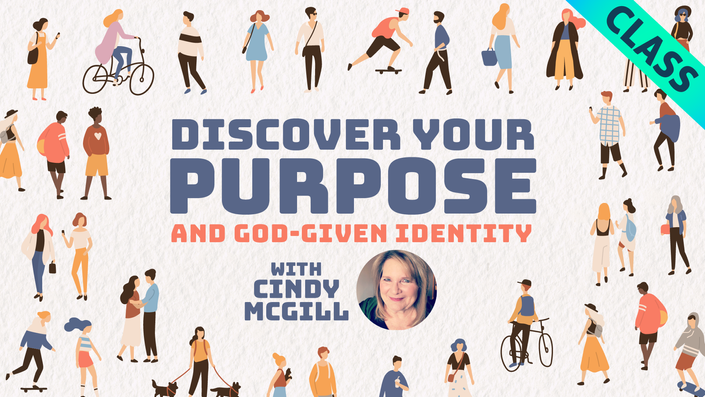 Discover Your Purpose and God-Given Identity!
with Cindy McGill - Nov 2021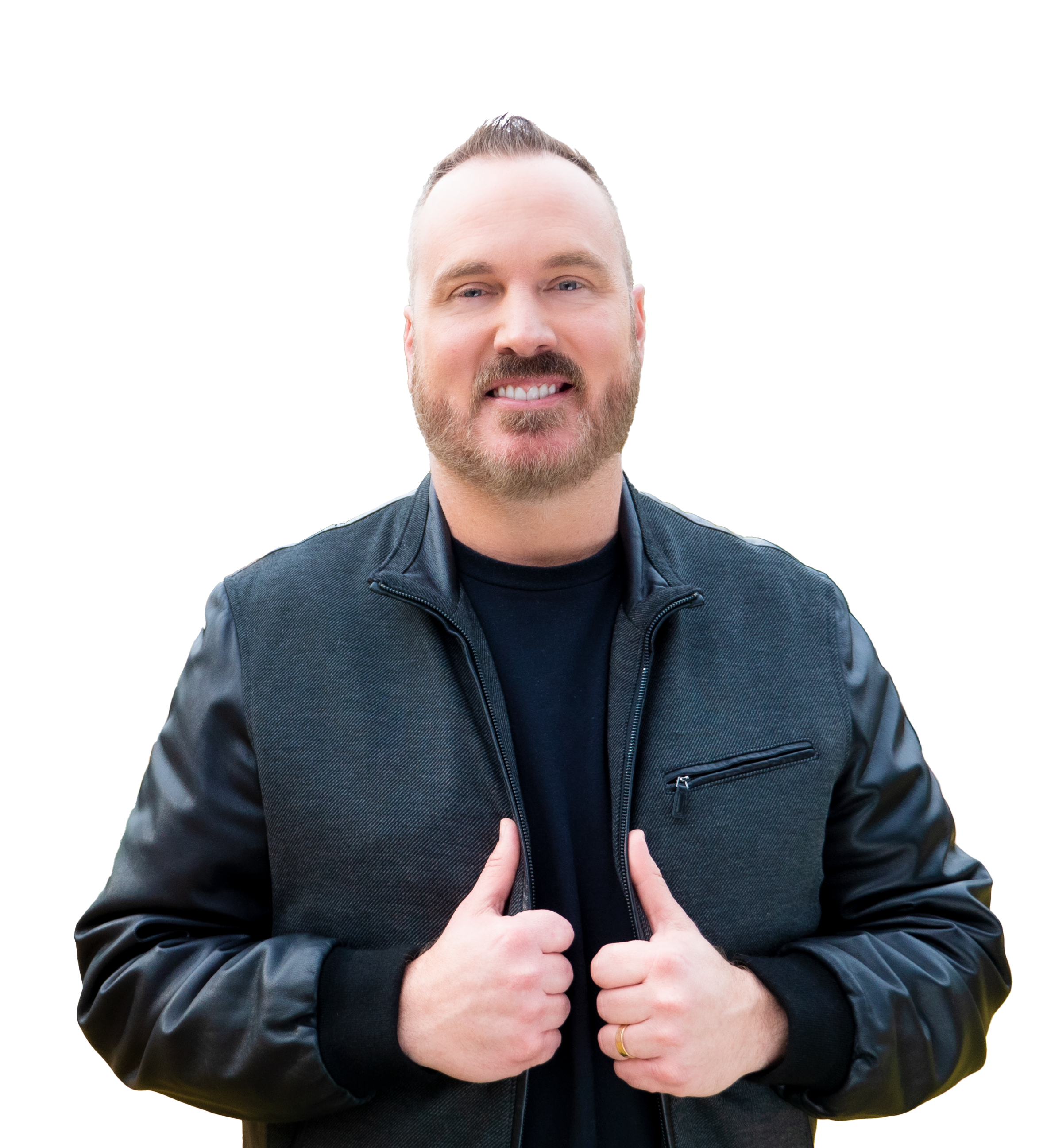 $49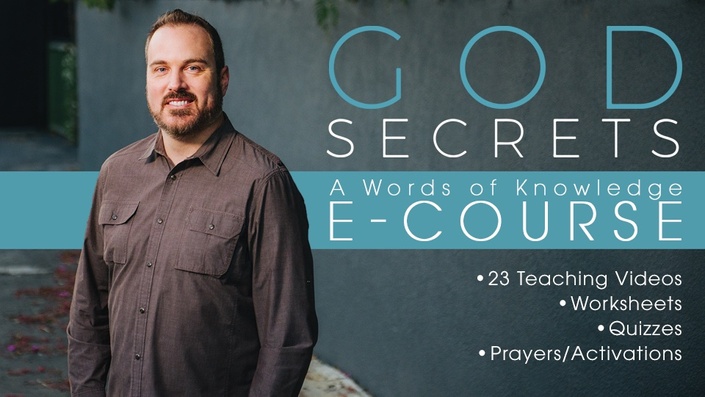 God Secrets
Develop a lifestyle of Words of Knowledge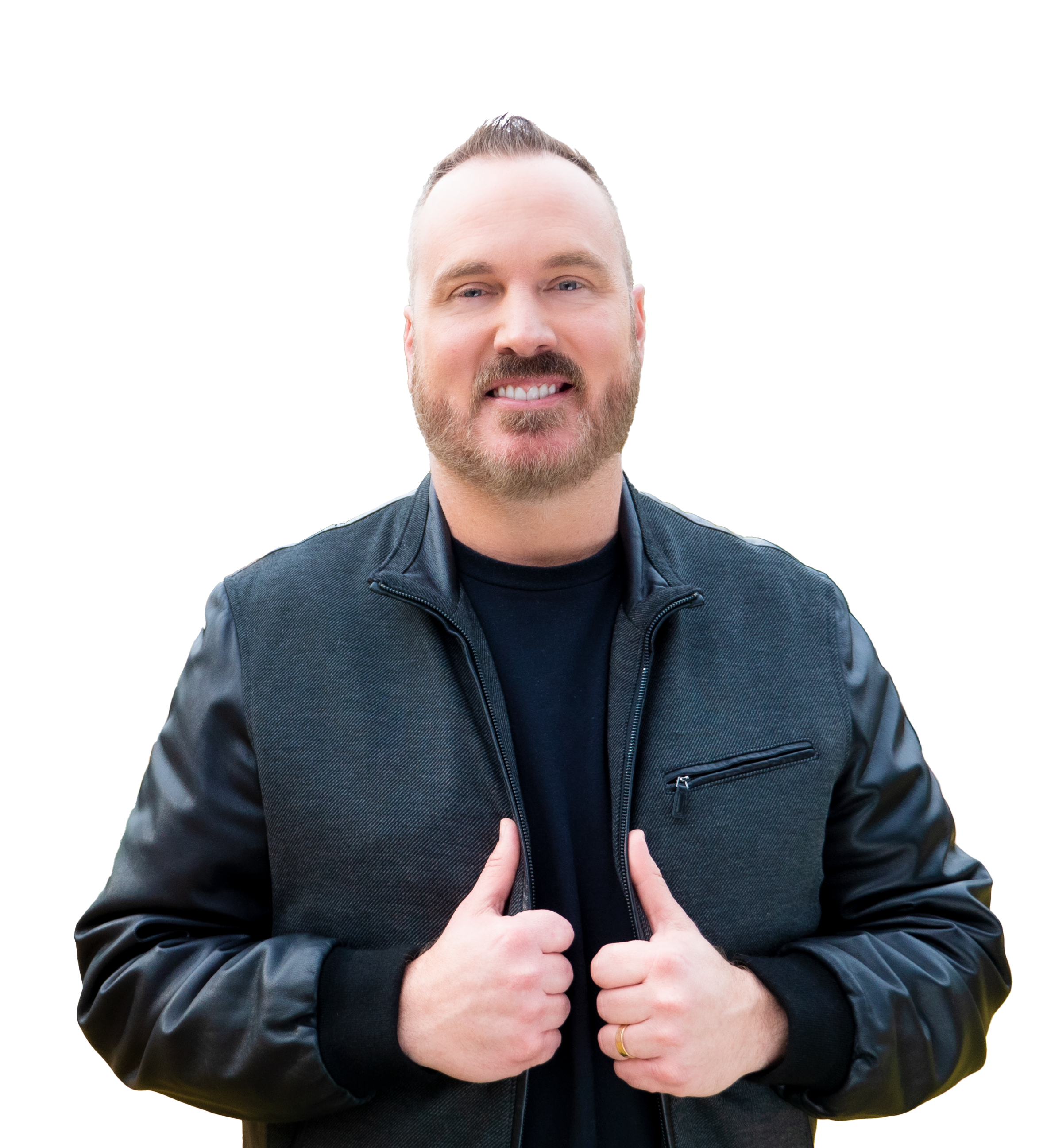 $25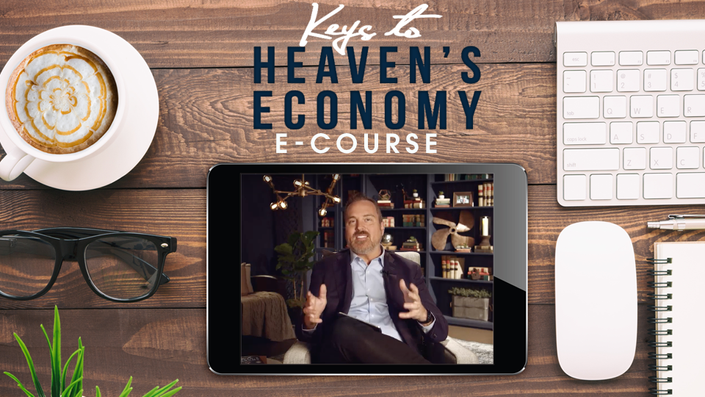 Keys To Heaven's Economy
Discover the keys to unlocking your destiny!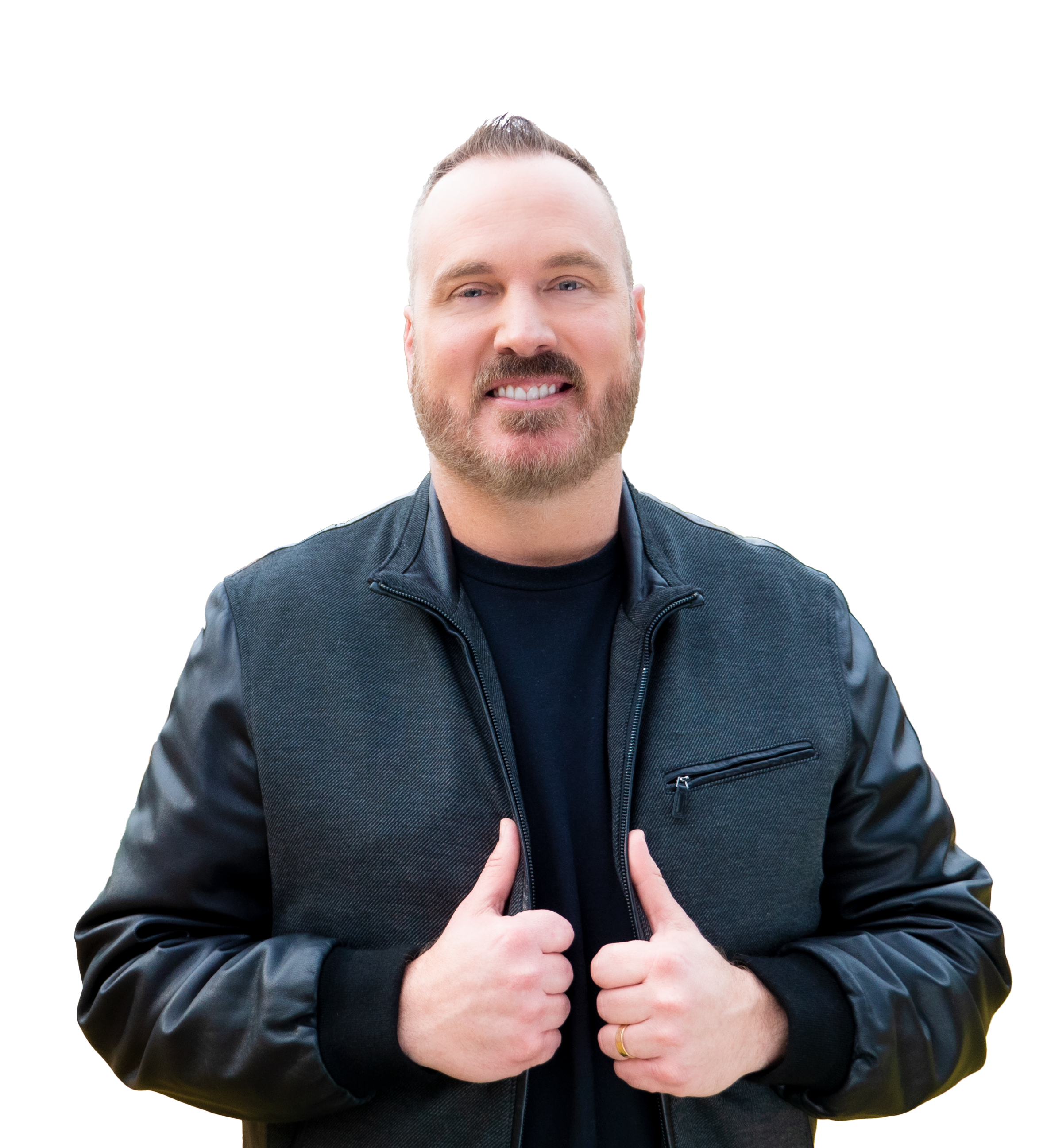 $25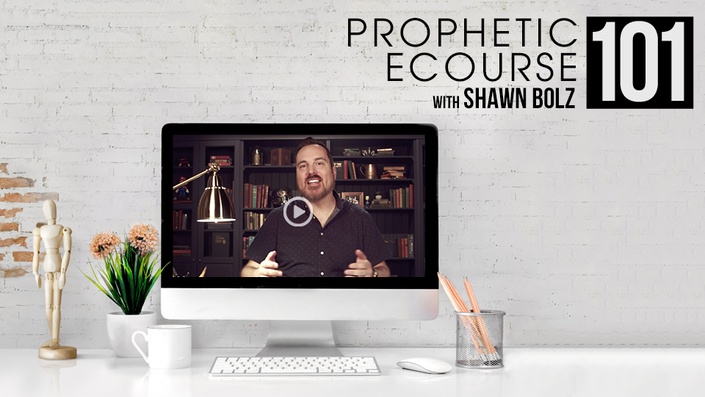 Prophetic 101 eCourse
An In-depth Study of The Prophetic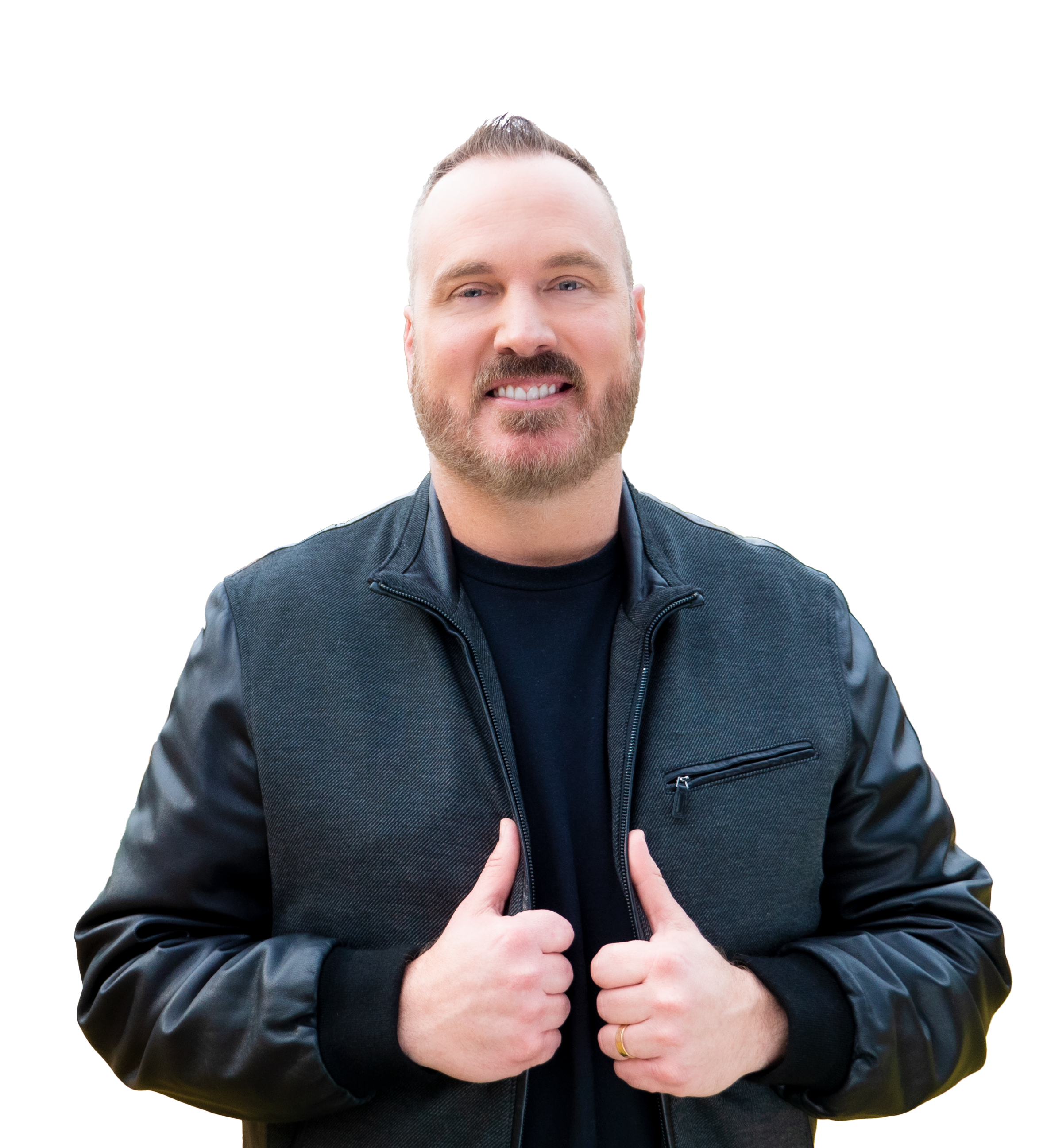 $25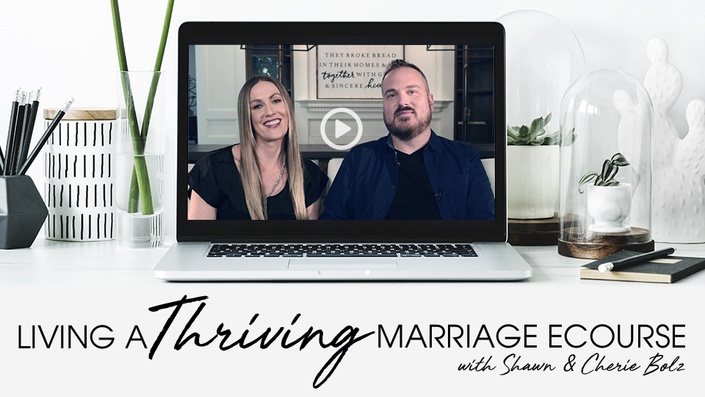 Living a Thriving Marriage E-Course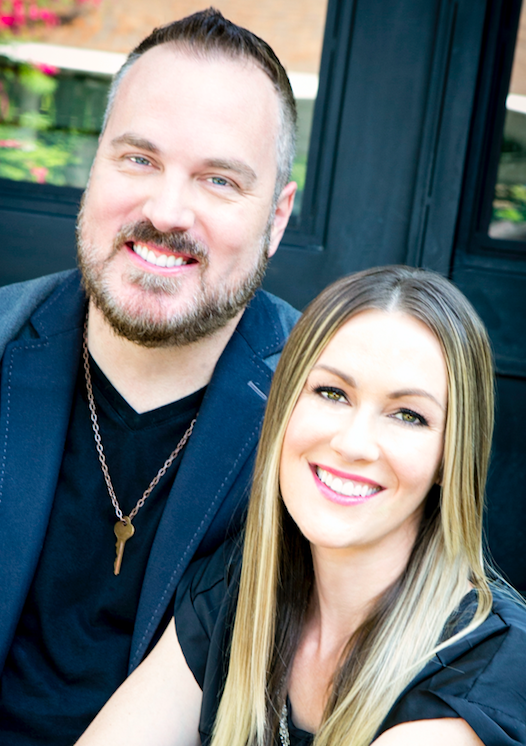 $25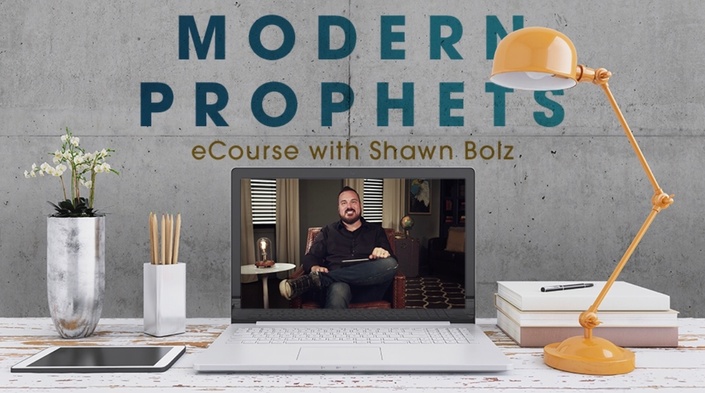 Modern Prophets
Advanced prophecy eCourse on the gift, ministry, and office of the Prophet.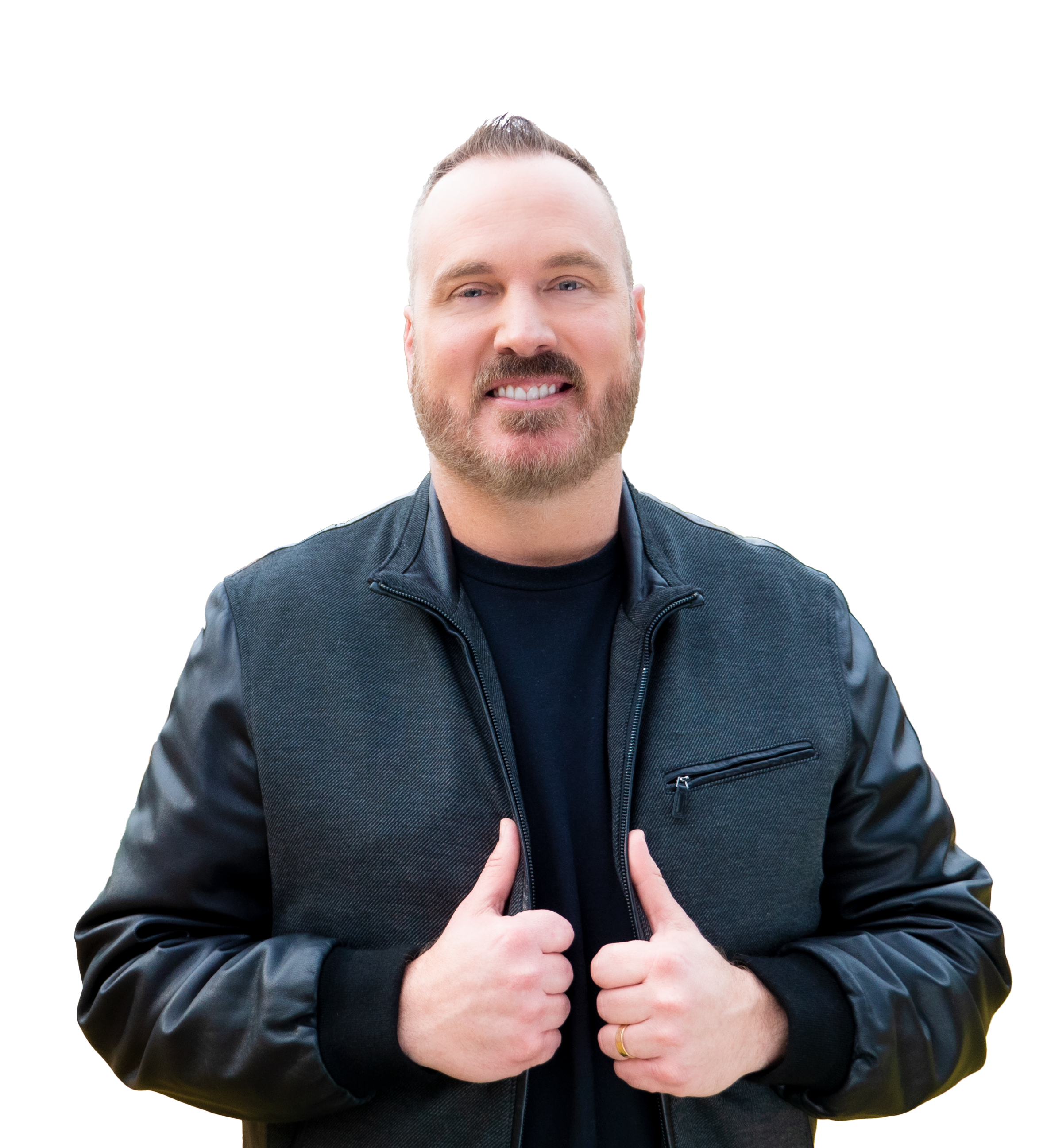 $25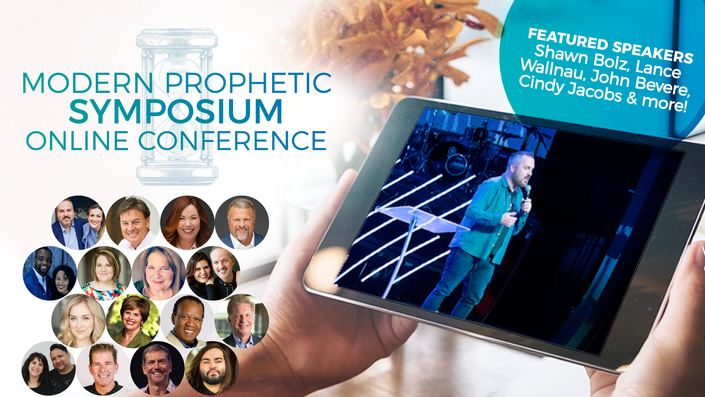 Modern Prophetic Symposium Online Conference
July 2020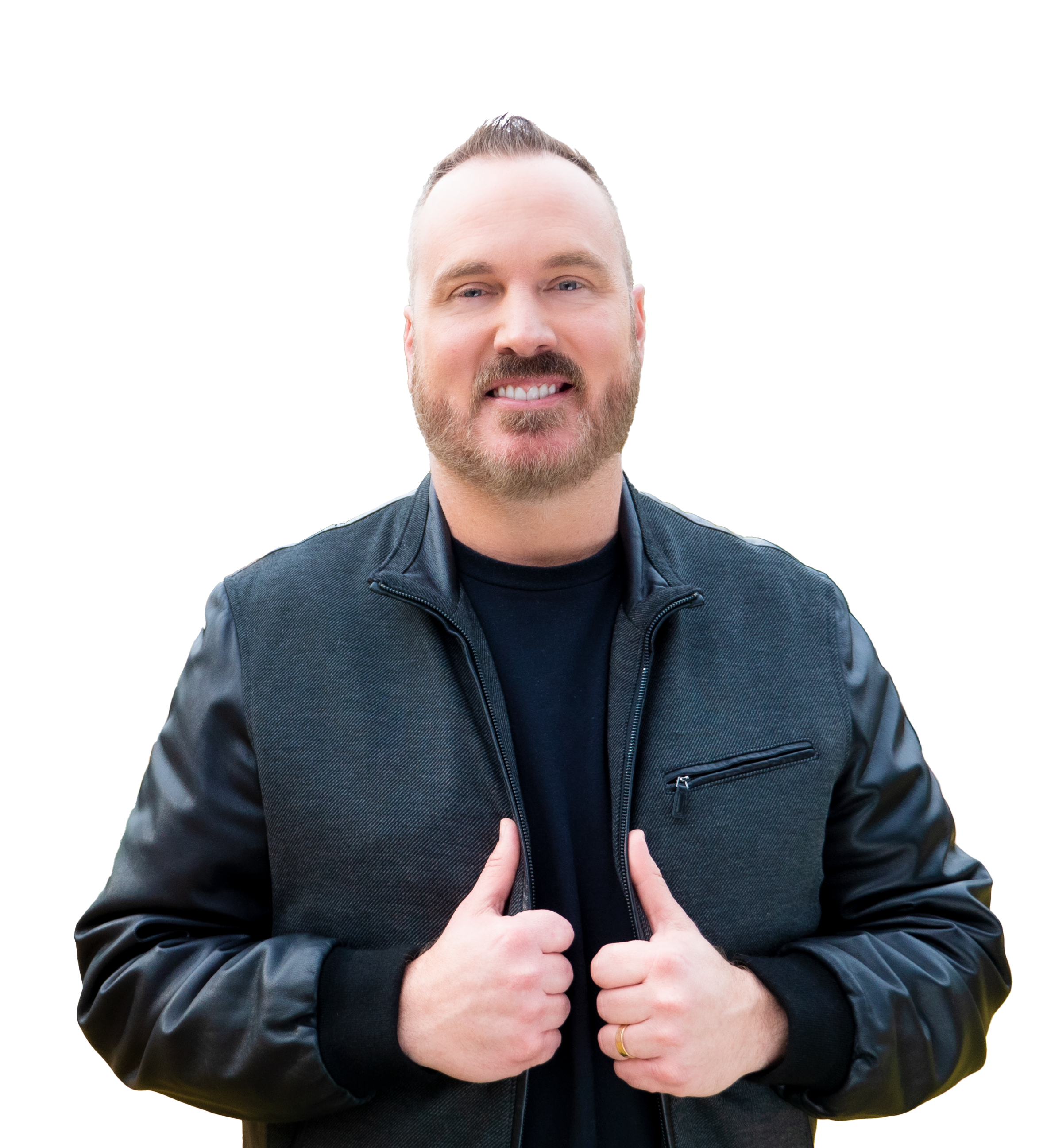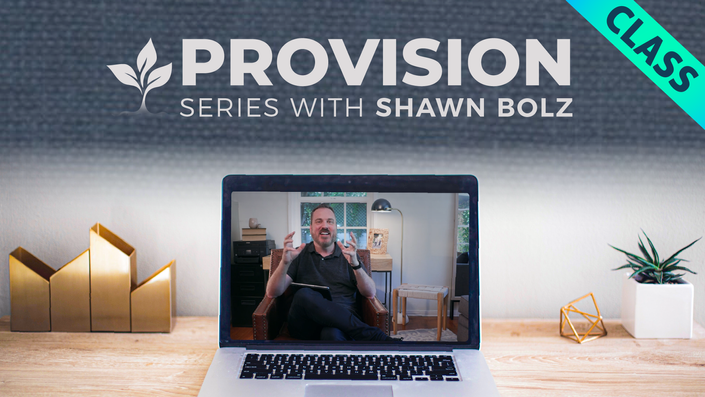 Provision
30 Day Video Devotional with Shawn Bolz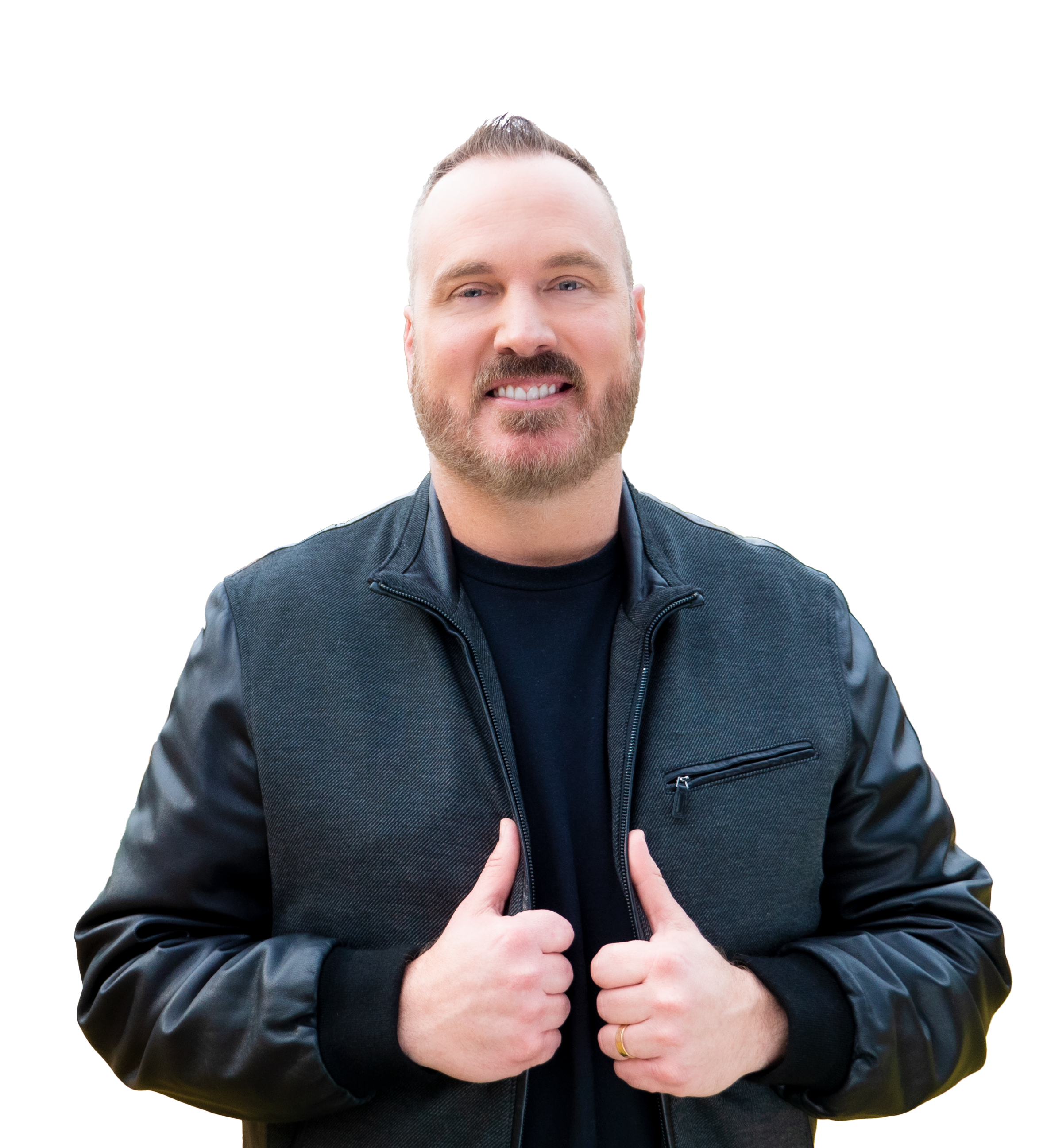 $19.02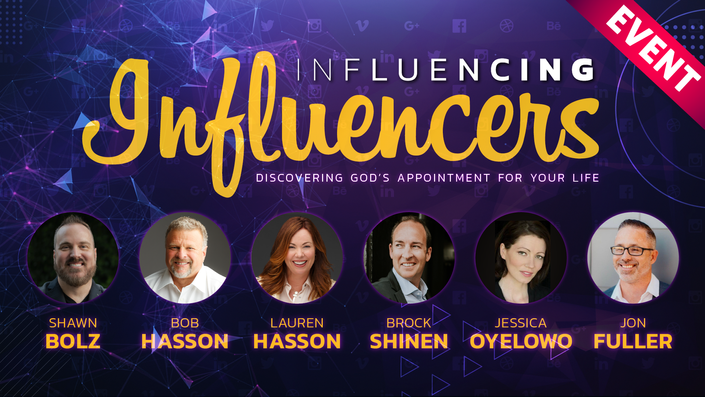 Influencing Influencers Conference
Oct 2020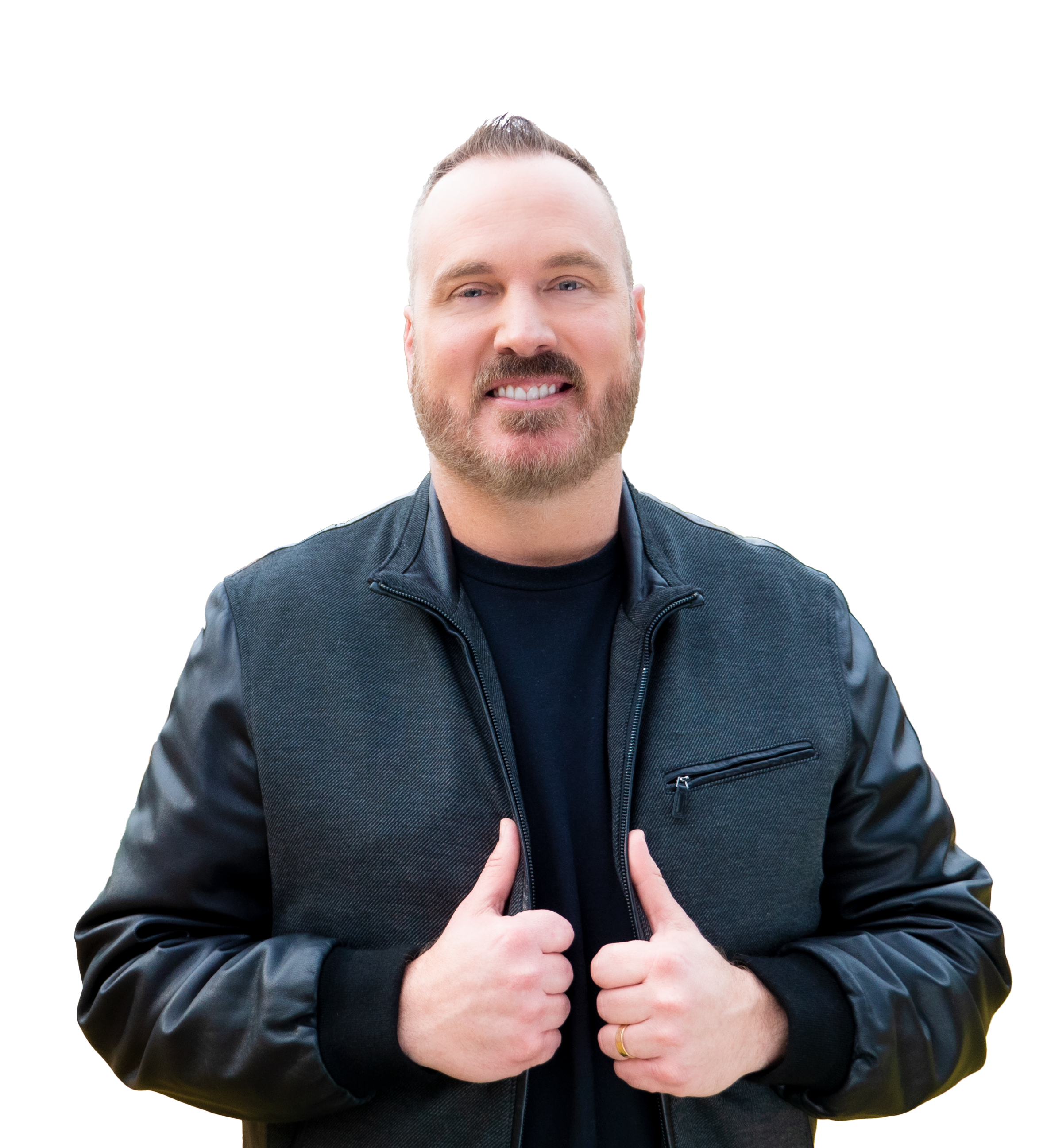 $19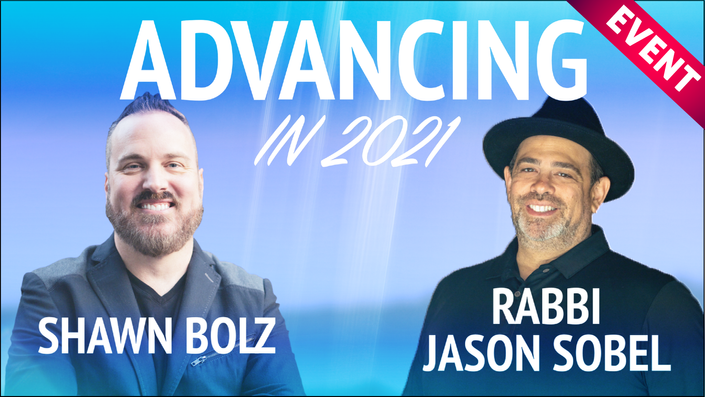 Advancing in 2021!
with Shawn Bolz and Rabbi Jason Sobel - Jan 2021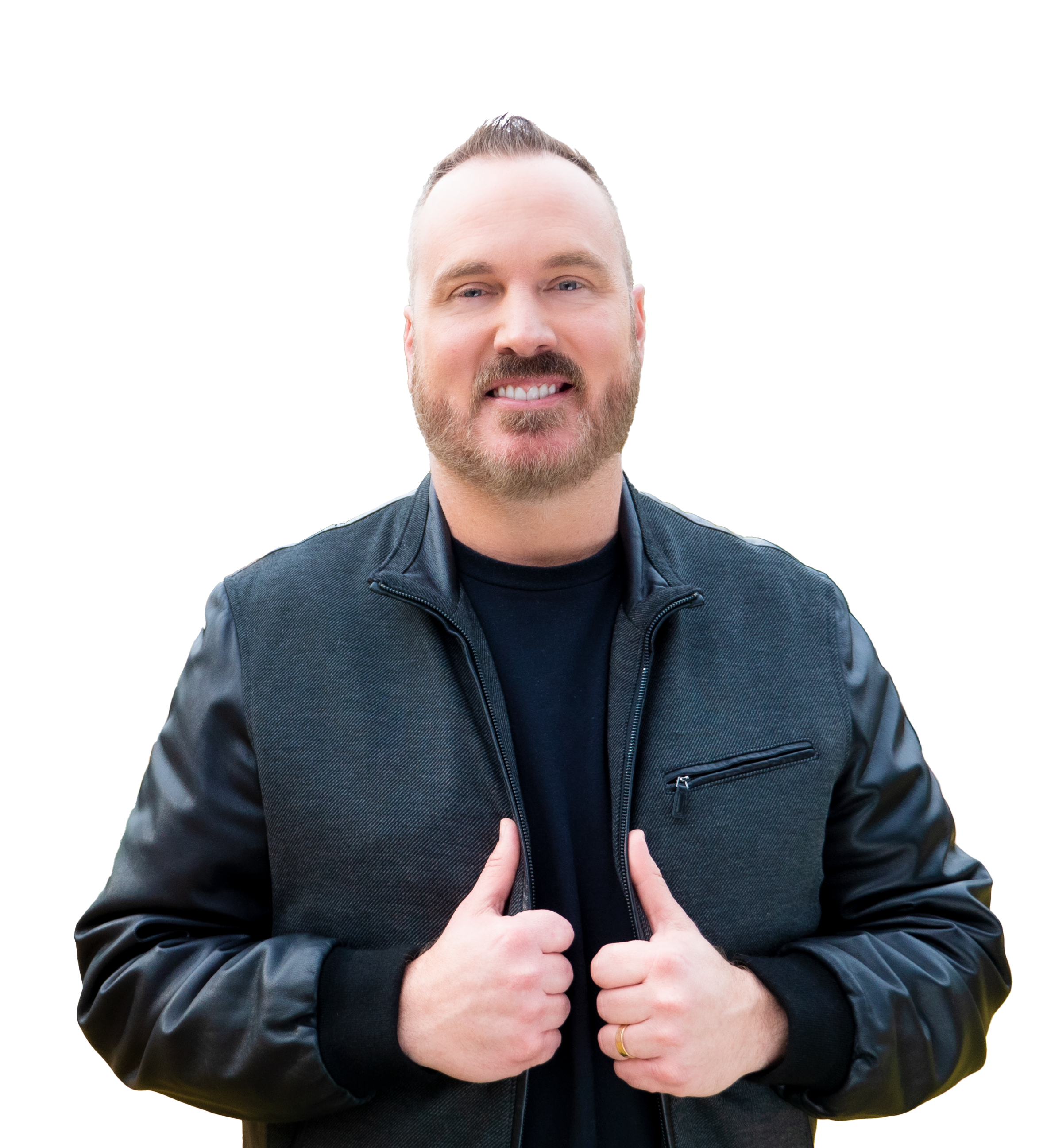 $19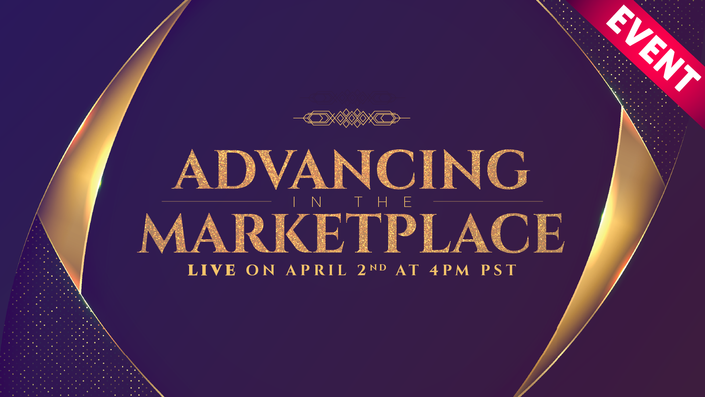 Advancing in the Marketplace
March 2021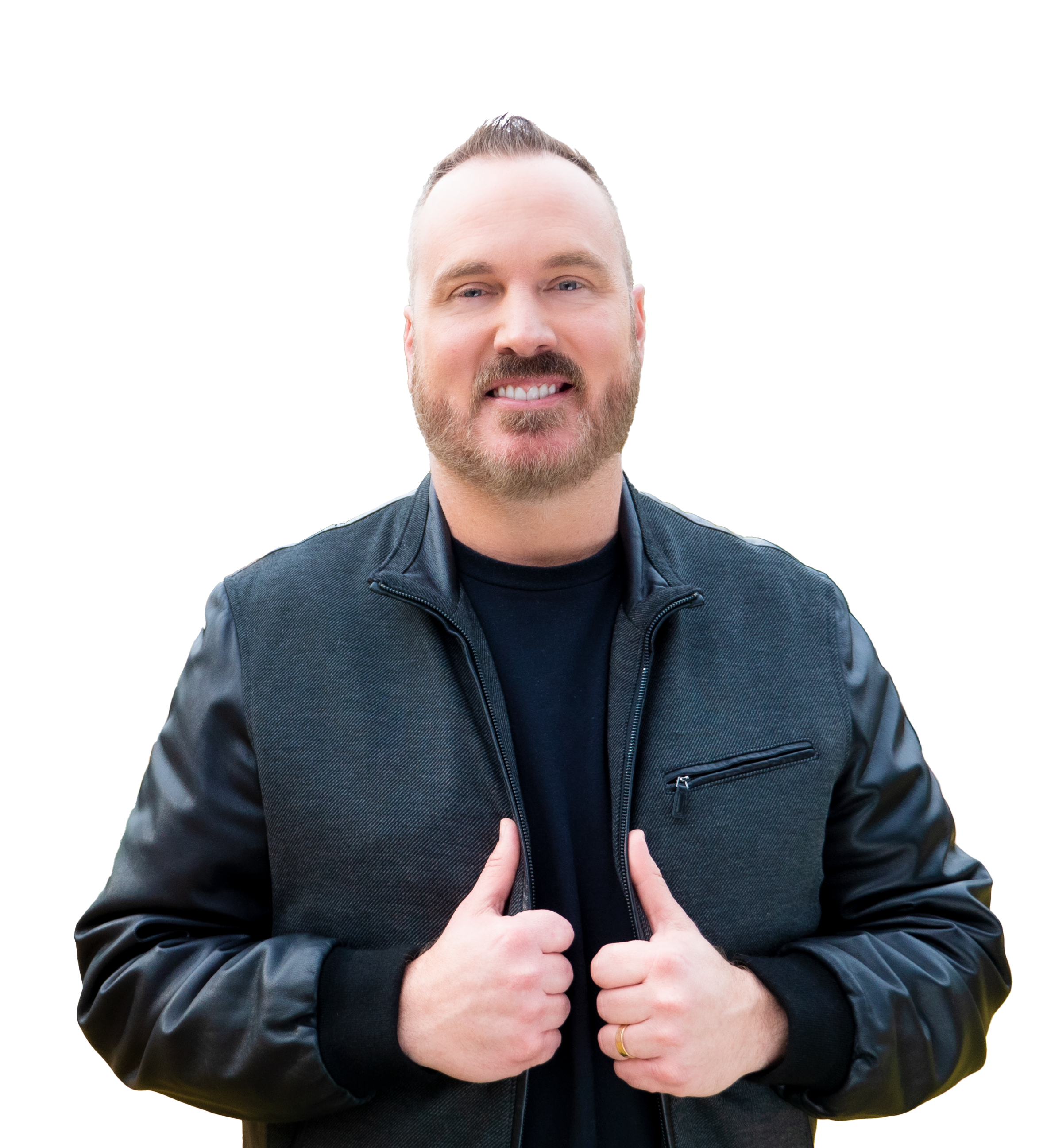 FREE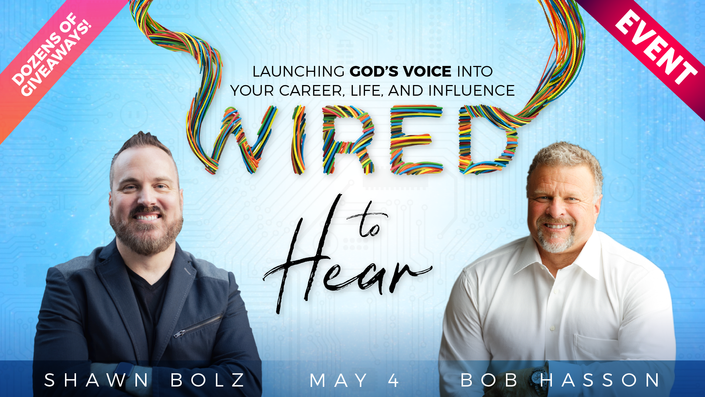 Wired to Hear
Launching God's Voice Into Your Career, Life and Influence - April 2021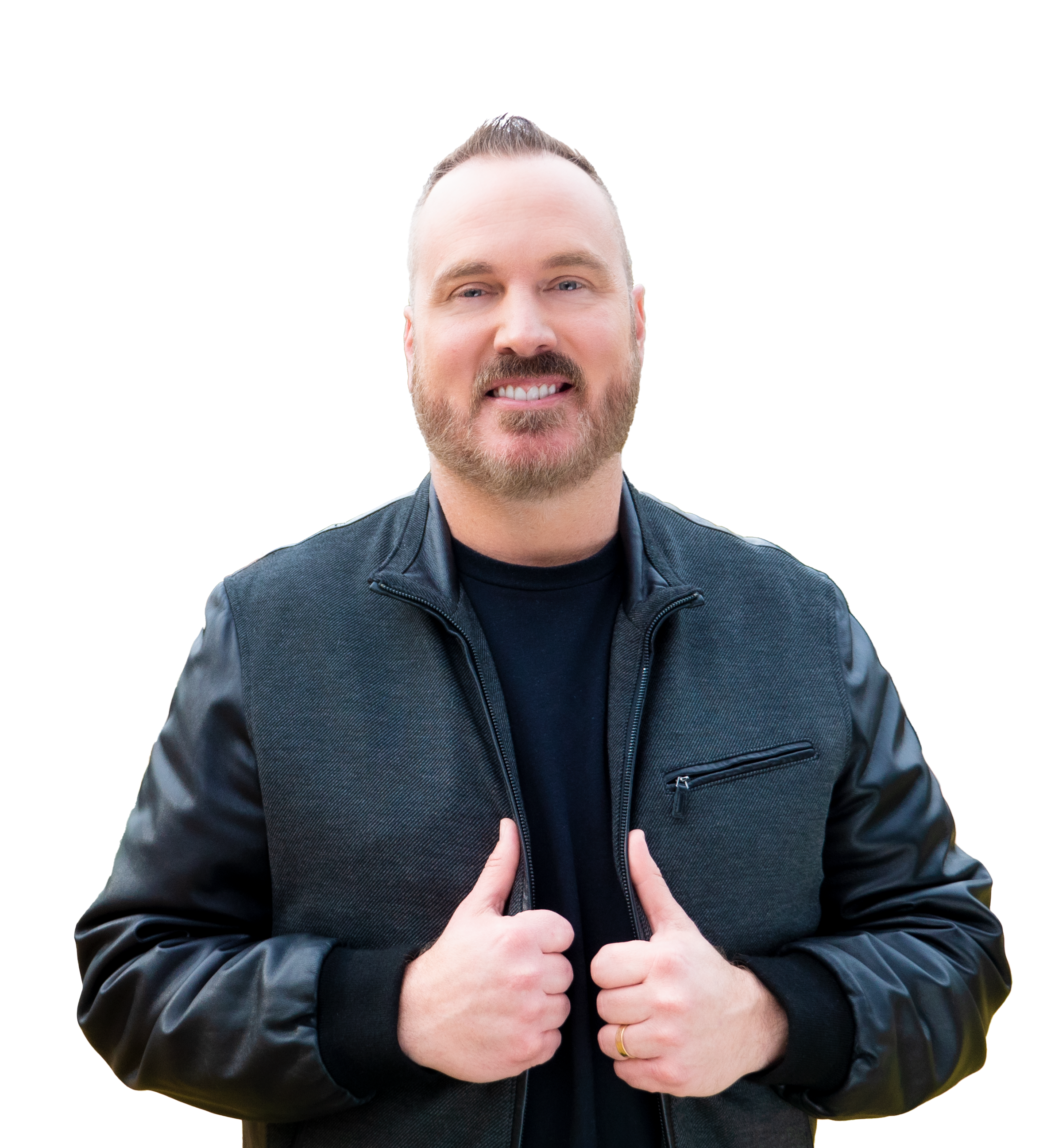 $19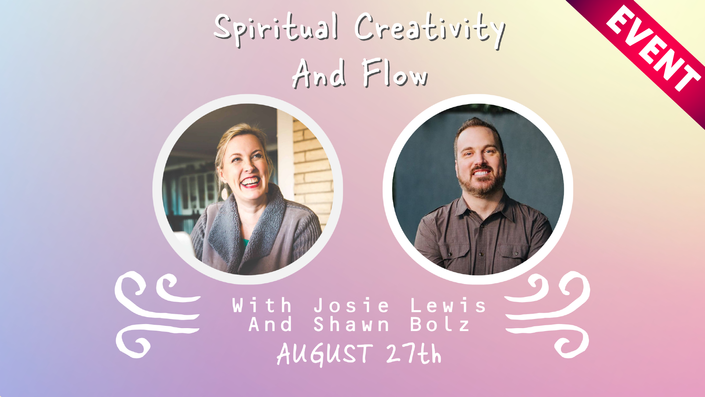 Spiritual Creativity & Flow
with Josie Lewis and Shawn Bolz - Aug 2021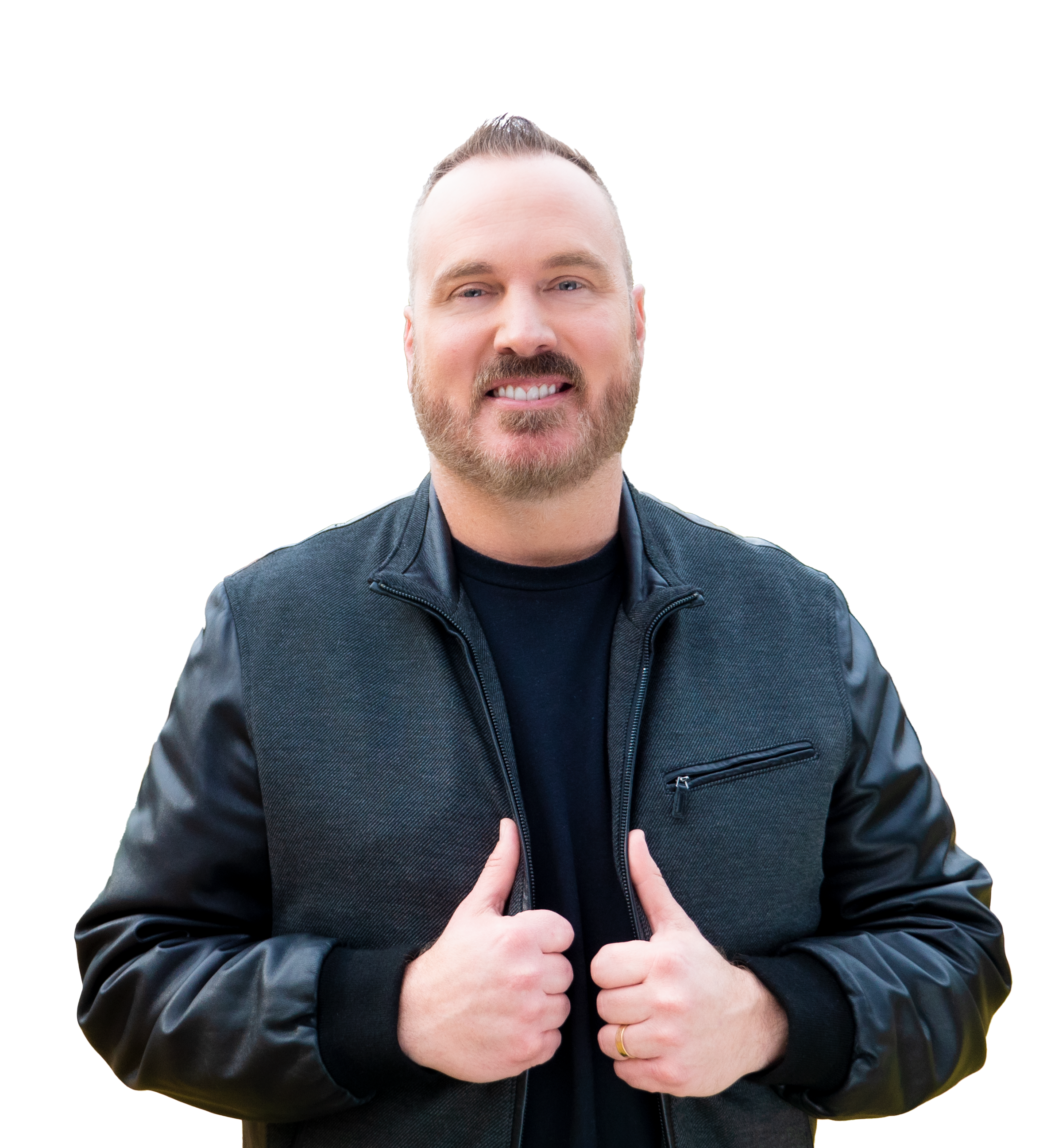 $29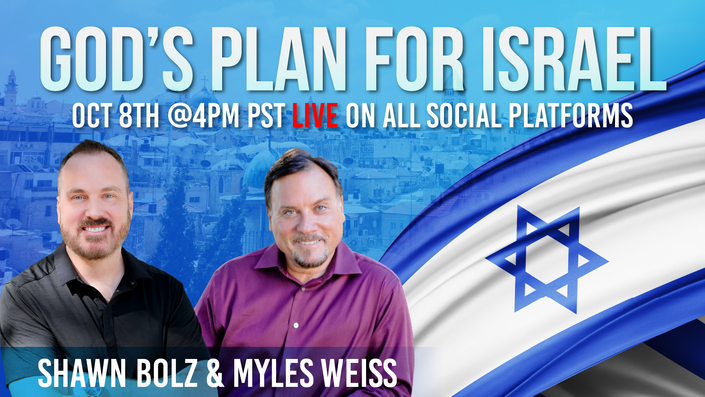 God's Plan for Israel
with Shawn Bolz and Rabbi Myles Weiss - Oct 2021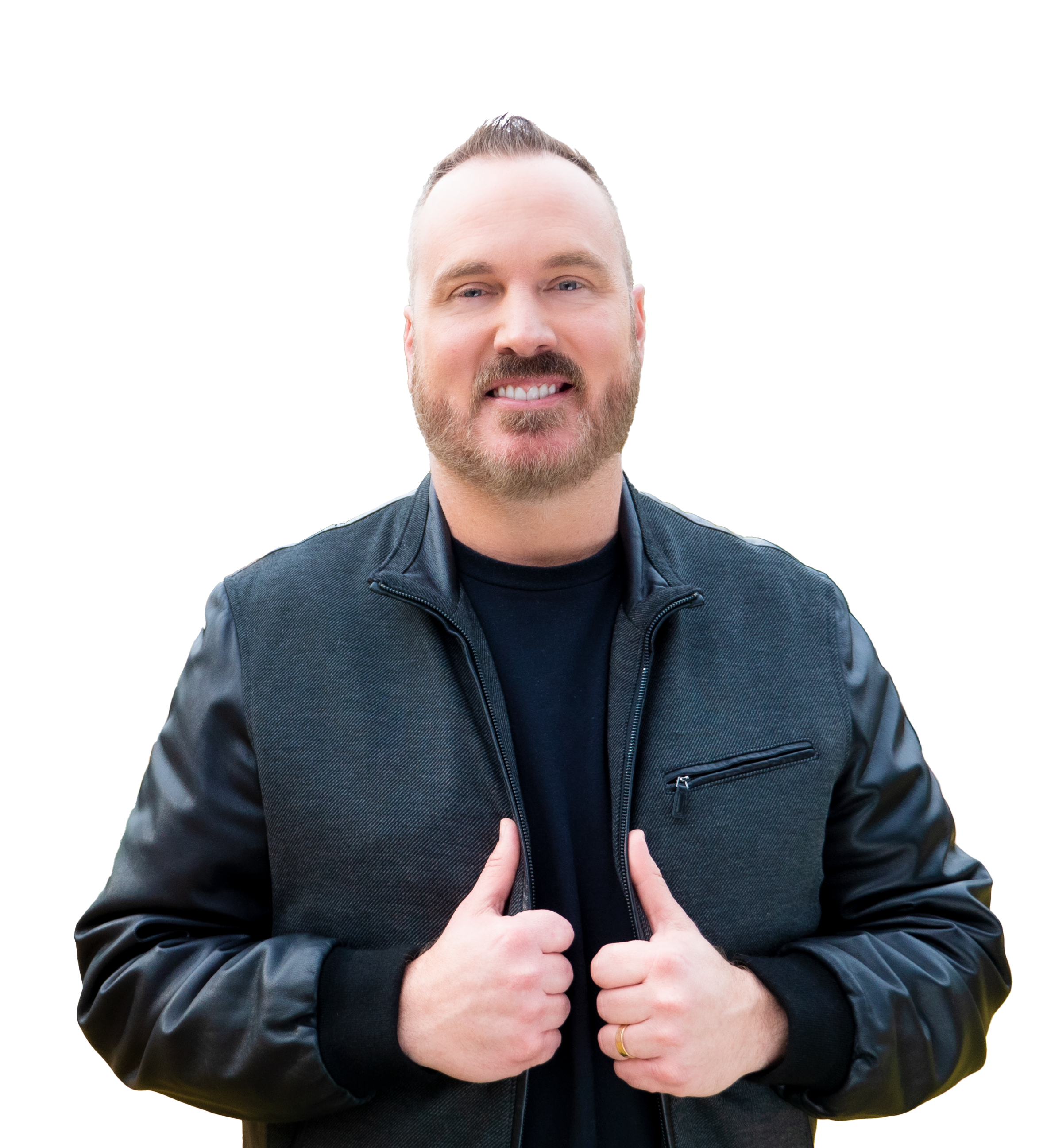 FREE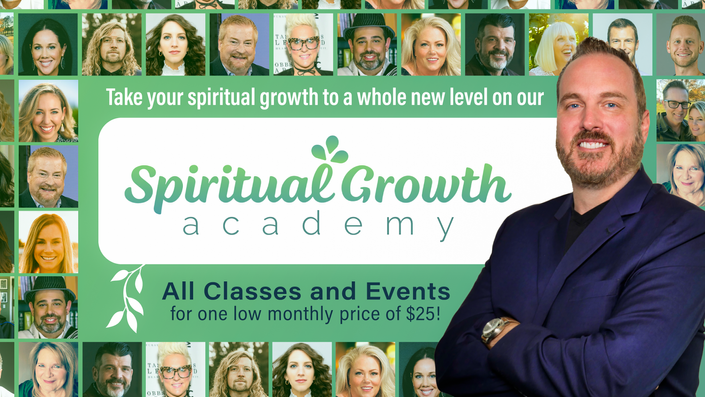 Spiritual Growth Academy
Take Your Spiritual Growth to a Whole New Level - All Classes and Events for One Low Monthly Price!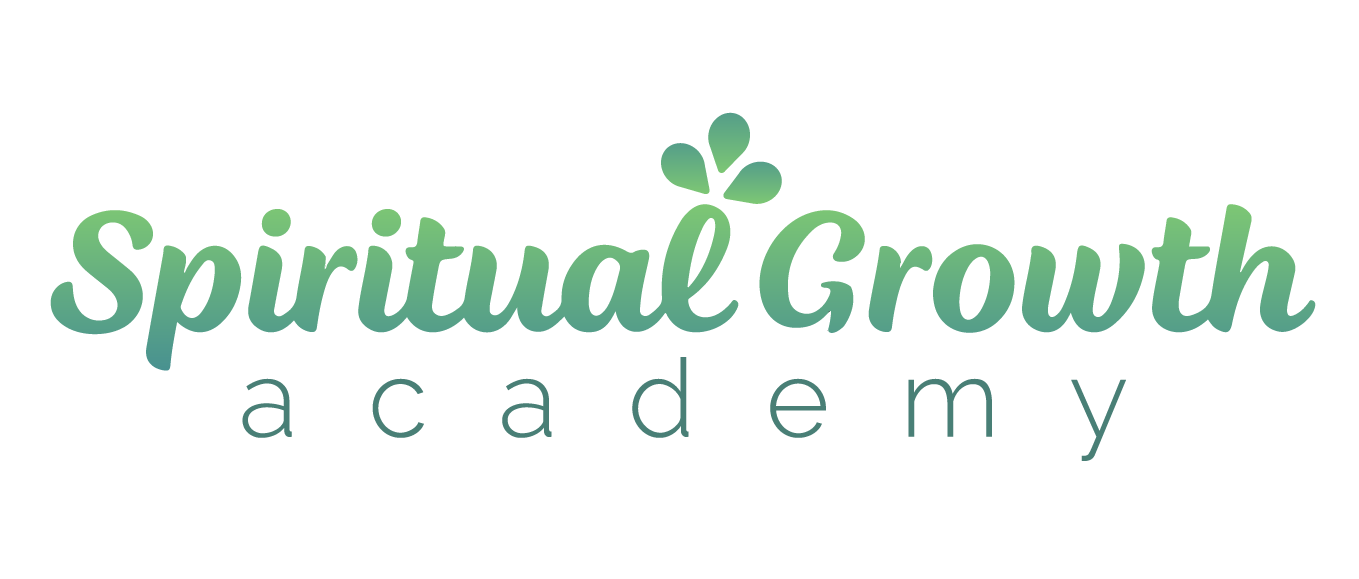 Original Price: $1,860.73
Frequently Asked Questions
When does the course start and finish?
The course starts now and never ends! It is a completely self-paced online course - you decide when you start and when you finish.
How long do I have access to the course?
How does lifetime access sound? After enrolling, you have unlimited access to this course for as long as you like - across any and all devices you own.
What if I am unhappy with the course?
We would never want you to be unhappy! If you are unsatisfied with your purchase, contact us in the first 30 days and we will give you a full refund.