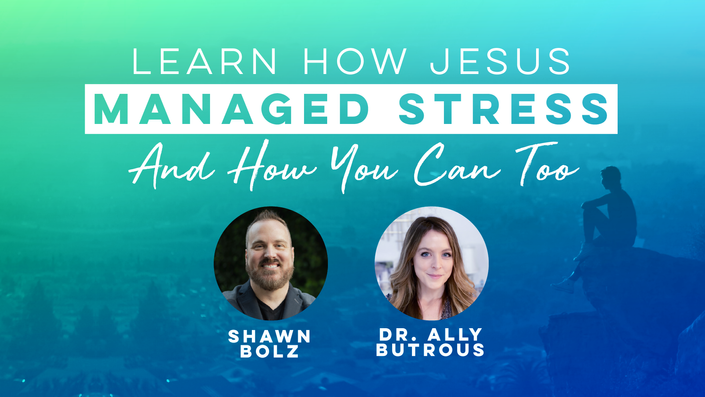 Learn How Jesus Managed Stress & How You Can Too!
with Dr. Ally Butrous and Shawn Bolz
HOW JESUS MANAGED STRESS WITH DR. ALLY BUTROUS AND SHAWN BOLZ
Jesus is the prince of peace, but according to research, over 50% of Americans are regularly stressed out (how many more in light of current events!) Christians are not immune to stress, but we do have a responsibility to manage stress in a way that honors God and the people around us! Join Shawn Bolz and Dr. Ally Butrous (Dr. of Clinical Psychology), as they share a biblical perspective and practical tools and revelatory tools to help you see God's divine plan for managing stress! In this online seminar, you will learn some of the biblical roots of stress, why God allows us to feel stress, how Jesus managed stress, as well as biblical and research-based strategies to start managing stress and imitating Christ in this area of life!
4 Sessions
Spiritual and Practical tools to Manage Stress
Includes Live Zoom Q/A session
Access forever
JOIN US FRIDAY NOVEMBER 20TH 4:00PM - 7:00PM PST!
REGISTRATION: $19.00
SCHEDULE
FRIDAY NOVEMBER 20TH 4:00pm - 7:00pm PST
4:00-4:05pm - Welcome and Introductions
4:05pm - 4:57pm - Session 1 with Dr. Ally Butrous
4:57pm - 5:29pm - Session 2 with Dr. Ally Butrous
5:29pm-5:47pm - Session 3 with Shawn Bolz
5:47pm-6:00pm - Break
6:00pm - 7:00pm - LIVE with Shawn Bolz & Dr. Ally Butrous
For access to all our online courses, sign up for our Bolz Ministries Online Platform subscription!!
YOU WILL RECEIVE WITH YOUR SUBSCRIPTION:
- God Secret's
- Keys to Heaven's Economy
- Prophetic 101
- Living a Thriving Marriage
- Modern Prophets
- Translating God Mentoring Platform
- Modern Prophetic Symposium Online Conference
- Provision 30 Day Devotional
- Translating God
- Bolz Ministries Online Conferences
SUBSCRIBE TO BOLZ ONLINE PLATFORM FOR ONLY $14/MONTH

Your Instructor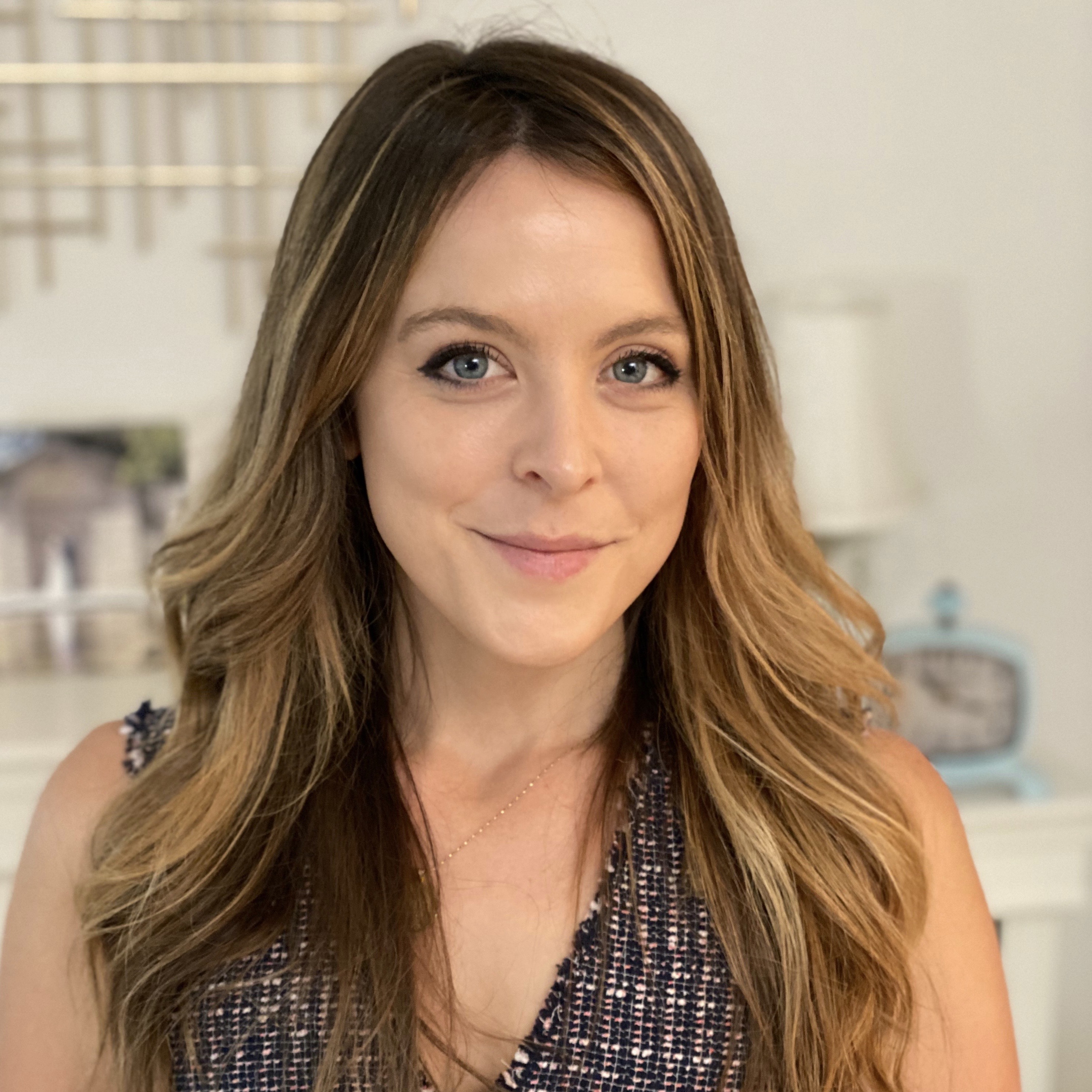 Jeremy and Dr. Ally Butrous, are co-founders of Radiant Thoughts, a consulting, coaching and ghostwriting business for Christian authors and speakers. Jeremy works with ministers, speakers, and churches. Ally has provided mental health services in a variety of settings. In their free time, Jeremy and Ally love to connect with family https://radiantthoughts.com, travel the world, and explore the restaurants in Los Angeles, where they live with their Bichon-Poodle, Pepper.

Classes and Events
How Jesus Managed Stress & How You Can Too - with Shawn Bolz & Dr. Ally Butrous!
Available in days
days after you enroll